On May 1, 2019, Tzu Chi Education Foundation conducted a series of enrolment briefing sessions for prospective students and their parents, totalling more than 5,000 attendees. Some eager parents even went the extra mile to attend the sessions, travelling to the KL Tzu-Chi Jing Si Hall in Kepong from other states across Malaysia or even from overseas.
Since its ground-breaking ceremony on September 16, 2017, the construction work for Tzu Chi International School Kuala Lumpur (TCISKL) has been progressing in full swing. TCISKL is scheduled to open in January 2020, with a view to being a meaningful addition to the education landscape in Malaysia. To address the concerns of parents keen to learn more about TCISKL's offerings, Tzu Chi Education Foundation conducted four consecutive enrolment briefing sessions on Labour Day to elaborate on the enrolment process, course structure and Tzu Chi's vision of education.
More than 5,000 people from near and far converged at the KL Tzu-Chi Jing Si Hall to attend the sessions – a testament to the public's trust and hope in Tzu Chi's philosophy of education. Tzu Chi volunteers were also present to extend their warmest welcome to all attendees.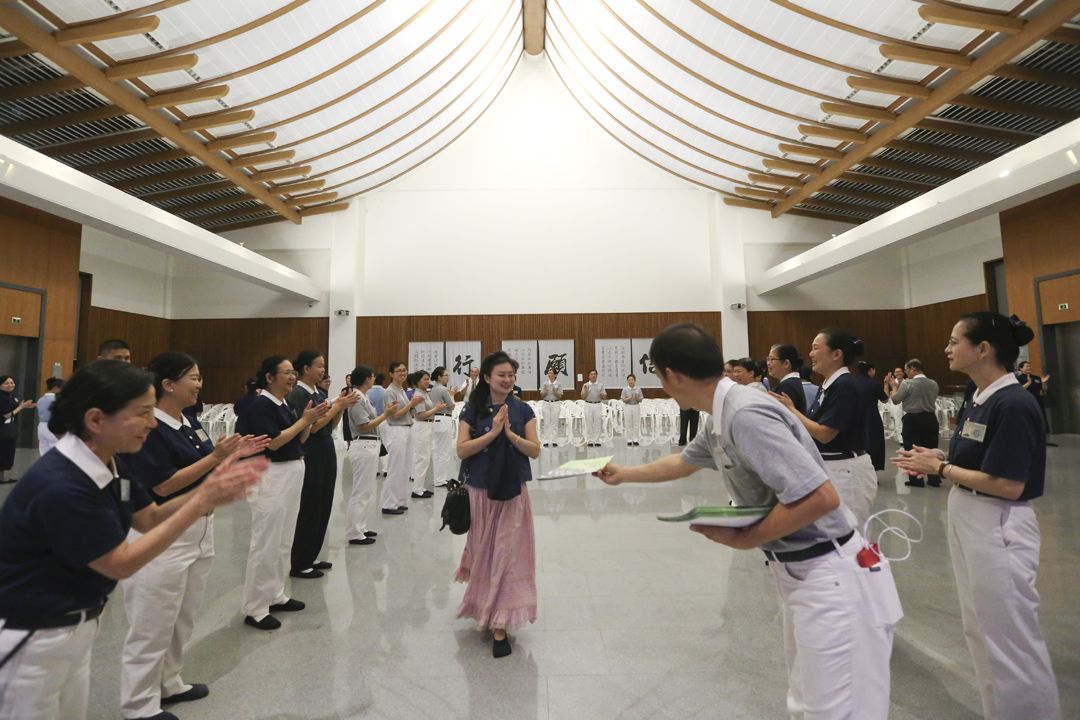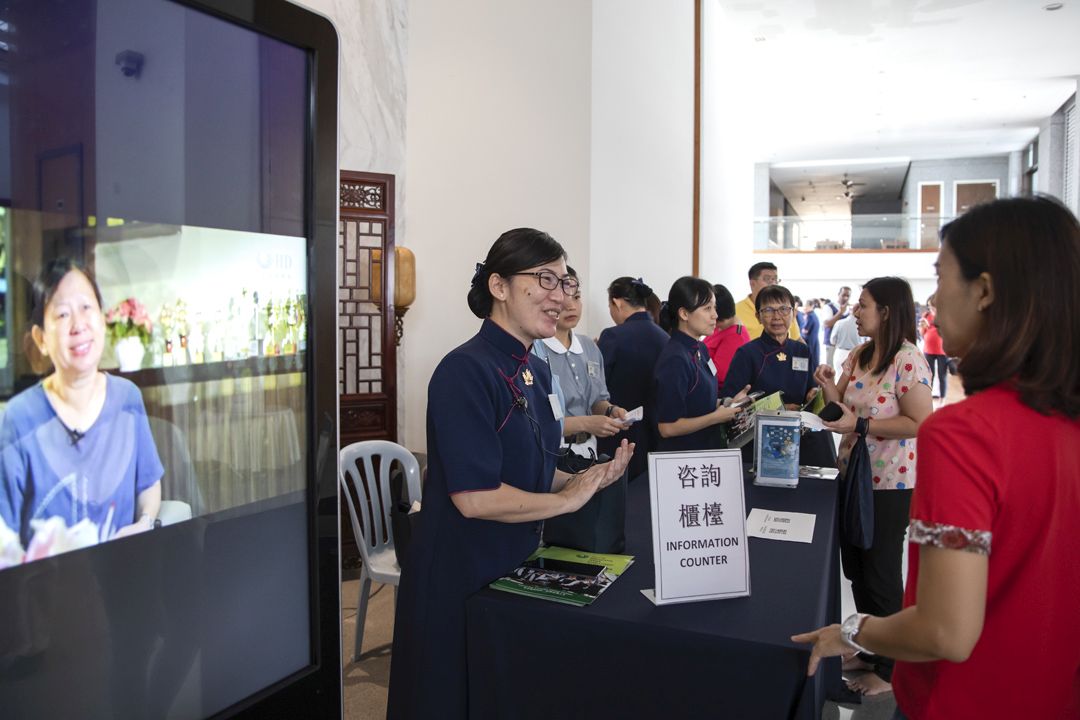 A distinctive emphasis on character education
TCISKL is positioned as an extension of Tzu Chi's network of Da Ai Kindergartens, with the first of its outlets in Kuala Lumpur founded in 2007. The Kindergartens distinguish themselves from their counterparts by operating on the values of humanistic culture to groom the young ones into courteous, compassionate and well-rounded individuals. Parents whose children have benefitted from the Tzu Chi tradition since kindergarten have expressed their fervent hope that Tzu Chi would offer a comprehensive educational system, extending its coverage beyond the kindergarten level to the primary, secondary and even university levels.
Instead of aiming to reinvent the standards of education, Tzu Chi trains its focus on formulating a holistic approach to education firmly rooted in positive values, besides honing character traits and soft skills essential in shaping young learners with a global outlook, such as inquisitiveness and creativity.
TCISKL adopts the internationally-recognized Cambridge IGCSE curriculum, complemented by courses centring upon Tzu Chi's principles of humanistic culture. Classes are predominantly conducted in English, while lessons on Tzu Chi Humanistic Culture will be taught in Mandarin, and Bahasa Malaysia lessons are made compulsory to equip students with multilingual proficiency. TCISKL's inaugural intake currently accepts enrolments from the kindergarten level, Years 1 to 4 at the primary level and Years 7 to 8 at the secondary level. Enrolment for other year groups, ranging from the primary to pre-university levels, will commence in stages in the subsequent years.
The first briefing session garnered an audience of over 700, who were offered insights into the distinctive features of Tzu Chi's early childhood education programme by two teachers from Da Ai Kindergarten Kepong, Yong Mei Teng and Lim Hui Jia. Mei Teng observed that the students of Da Ai Kindergarten have the opportunity to flourish in a joyous and loving environment that is conducive for holistic learning. She also shared anecdotes based on her first-hand experiences in the classroom, as well as the efforts of the teachers at the kindergarten in facilitating the students' all-rounded development by incorporating practical life skills and aspects of humanistic culture in their lessons.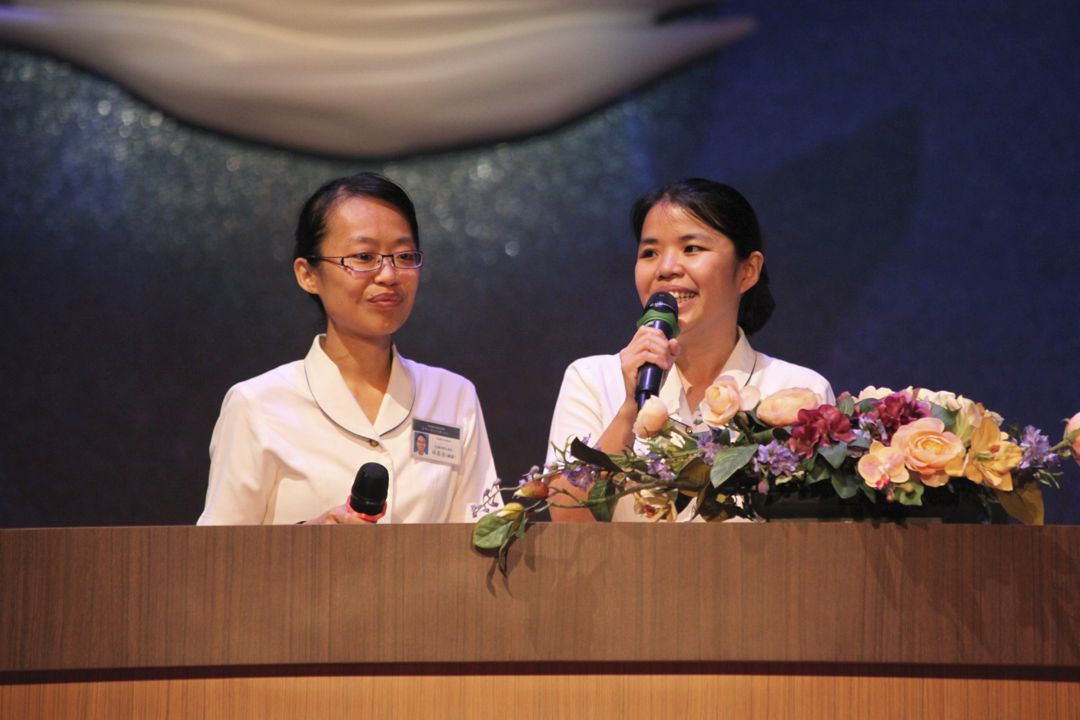 On the other hand, Hui Jia pointed out that an education at Da Ai Kindergarten not only benefits the students, but also exerts an influence on parents by involving them in their children's learning process. She reminded parents to take an active role in supporting their children's progress as a child's education is not the sole responsibility of teachers and illustrated her point with a quote: "Education starts and ends at home; parents' role as educators lasts a lifetime."
A holistic approach to education
In the subsequent sessions targeted at the primary and secondary school levels, prospective students and their parents were introduced to two distinctive features central to Tzu Chi's education ideals: character education and nurturing a global outlook. The latter is achieved through study trips or volunteering opportunities abroad to broaden the students' horizons, in addition to fostering international collaborations between Tzu Chi Schools in Taiwan and Malaysia. The Principal of Taiwan Tzu Chi Senior High School, Li Ling-hui has been visiting Tzu Chi's Education unit in Malaysia frequently to provide valuable input by drawing from her wealth of experience in the field of education. The TCISKL teaching team, in turn, have made several trips to Taiwan Tzu Chi Senior High School to engage in knowledge exchange in order to lay a solid foundation for TCISKL.
The sessions also featured a presentation by volunteer Yeo Kar Peng, providing an overview of TCISKL's curriculum outline, fee structure, timetabling arrangements and examination system, among other enrolment-related information, not to mention reiterating TCISKL's stance of prioritizing sustainability over profit as its main objective.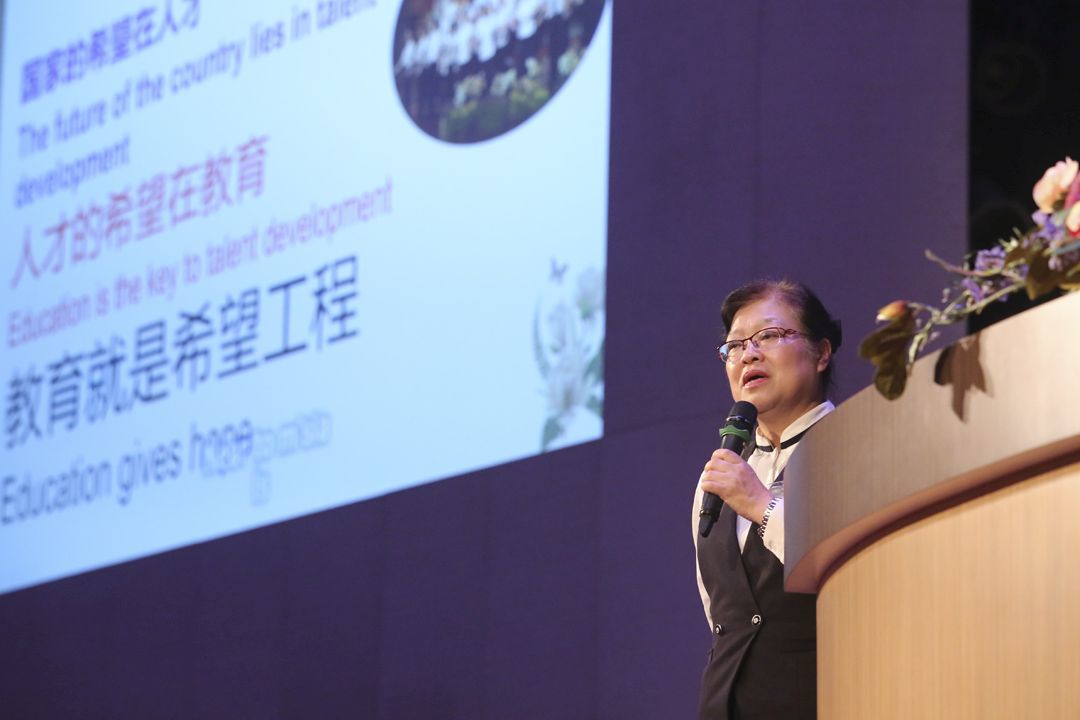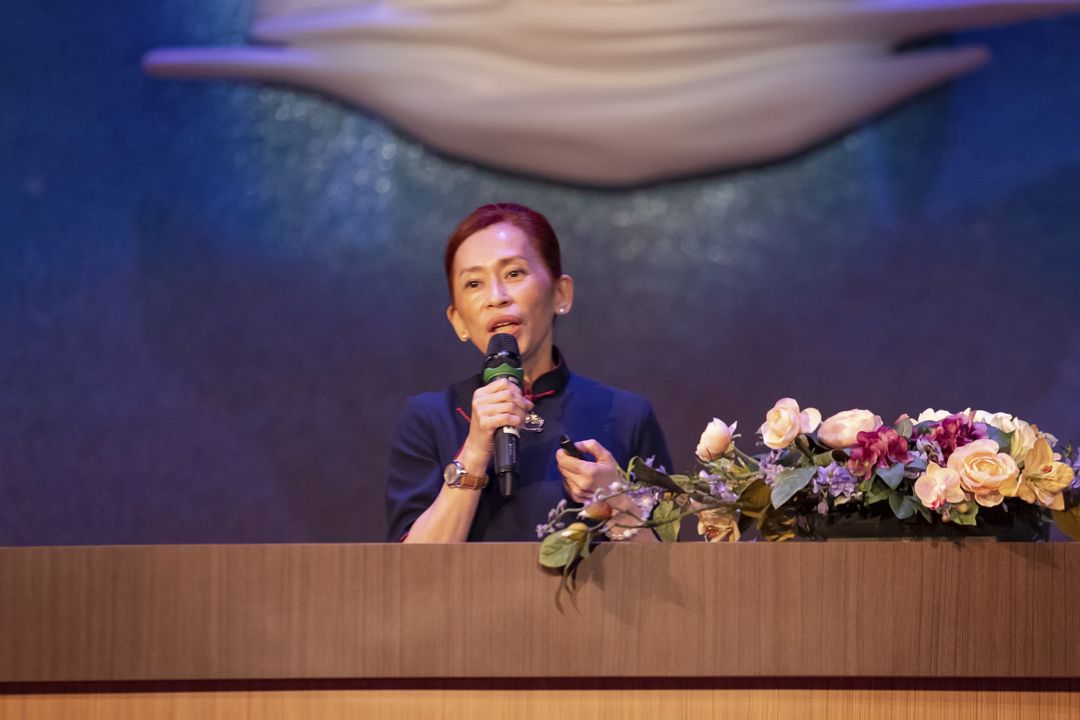 Tiow Kok Soon and his wife travelled from their home in Sarawak with their 6-year-old twin daughters to attend the enrolment briefing session. Kok Soon believes that a child's future is neither solely dictated by the amount of knowledge gained nor the accumulation of wealth or material possessions. Rather, he hopes to equip his daughters with positive character traits. He plans to relocate the entire family to Kuala Lumpur if his daughters were to be accepted into TCISKL, as he values Tzu Chi's emphasis on character development.
Despite having to travel from her native land of China to attend the enrolment briefing session, Tzu Chi volunteer Zhao Yan Hong found the long journey worthwhile. "Tzu Chi's tradition of incorporating elements of humanistic culture in its approach to education holds great appeal. Furthermore, studying in multicultural Malaysia allows my son to experience a melting pot of cultures I choose TCISKL for these reasons, as well as its emphasis on honing a global outlook among its students," she remarked. She also plans to migrate to Malaysia should her son successfully gain entry into TCISKL.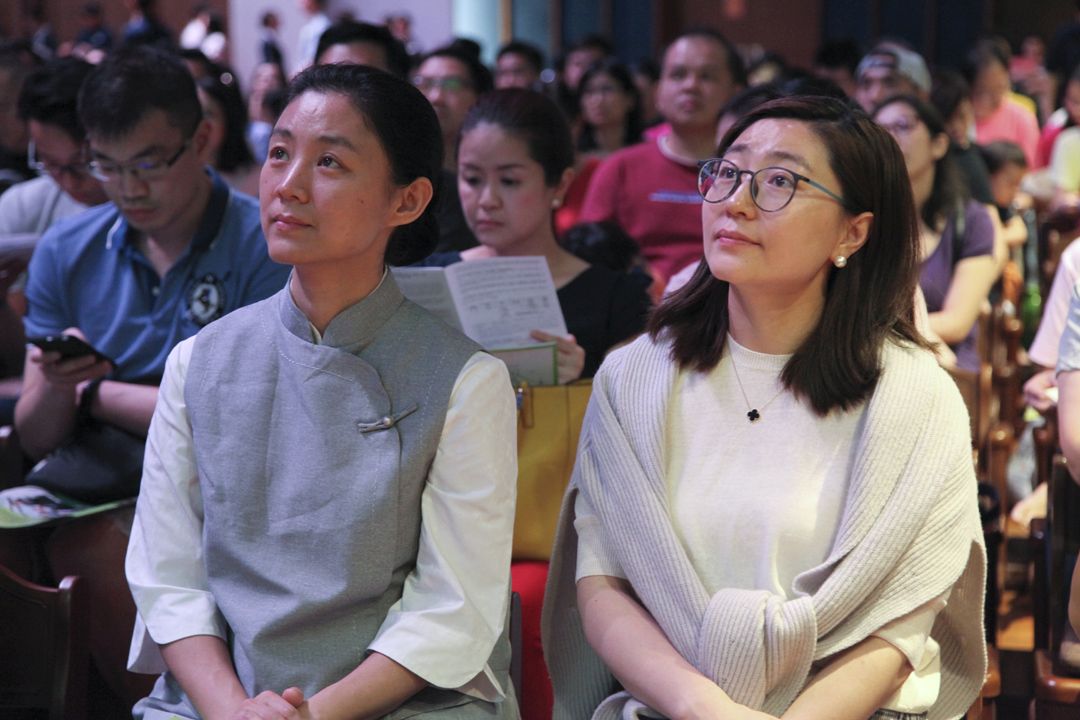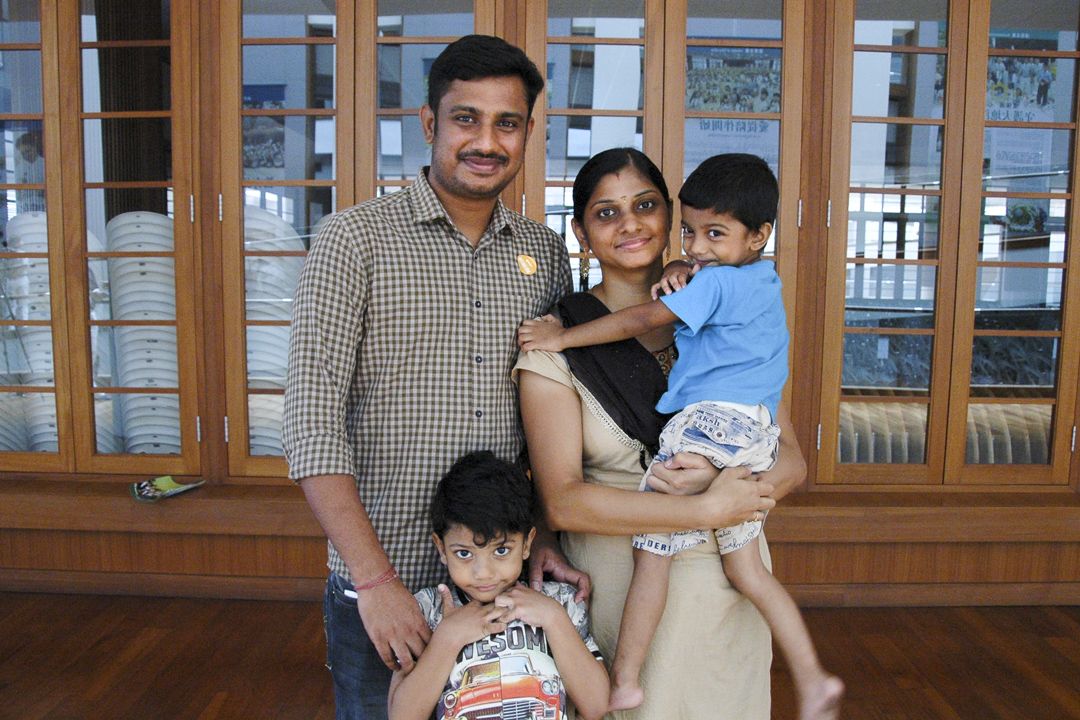 *
TCISKL aspires to be an exemplary educational institution that upholds equal emphasis on academic excellence and character development, nurturing outstanding talents equipped with a global perspective, critical thinking and effective communication skills, an aptitude for teamwork and integrity.