January 6, 2020, marked an important milestone for Tzu Chi Education Mission in Malaysia, with the inauguration of Tzu Chi International School Kuala Lumpur.
Tzu Chi International School Kuala Lumpur (TCISKL) was officially opened on January 6, 2020, after more than two years of construction since its groundbreaking in September 2017. With blessings from over a thousand guests gracing the inauguration ceremony, the first batch of 750 students embarked on their new learning journey, which also marked a significant milestone of Tzu Chi Education Mission in Malaysia.
The inauguration ceremony commenced following the flag-raising by three student representatives. Twenty honourable guests, including Anne Hung, Representative of Taipei Economic and Cultural Office in Malaysia; Professor Dr Ewe Hong Tat, President of Universiti Tunku Abdul Rahman; Echo Chien, CEO of Tzu Chi KL & Selangor; Lim Siew Li, Principal of TCISKL; Master De Rang, Master De Ge and Master De Yuan from Jing Si Abode, Taiwan; Lin Pi-yu, Vice President of Tzu Chi Foundation; David Liu, Deputy CEO of Tzu Chi Charity Mission; Wang Pen-Jung, CEO of Tzu Chi Education Foundation; and Li Ling-hui, Principal of Tzu Chi Senior High School, officiated the inauguration of TCISKL by unveiling the school plaque.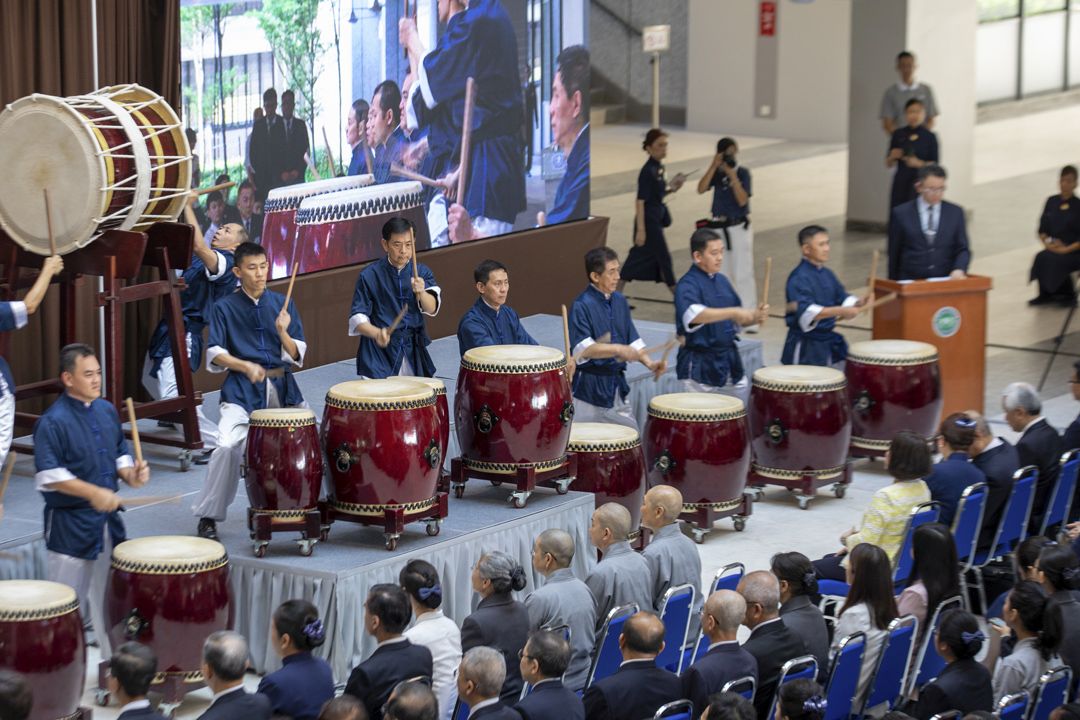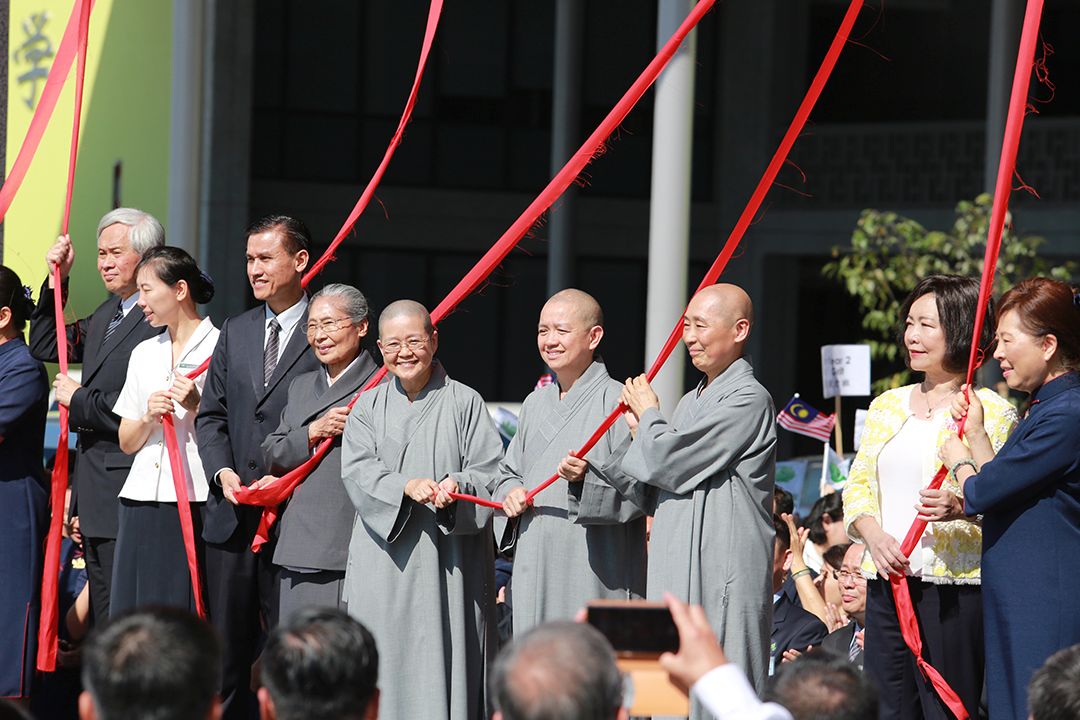 Although many international schools have been established in Kuala Lumpur, Tzu Chi hopes to lay a strong foundation in the students' character development as well as life and living skills acquisition, through its education imbued with the spirit of Great Love besides aiming to inculcate propriety and virtues, and illuminate the life path.
TCISKL adopts the internationally recognized Cambridge IGCSE curriculum, and incorporates Tzu Chi's humanistic lessons into its syllabus, to nurture the students into all rounded individuals with a wide range of knowledge, global perspectives, independent thinking skills, innovative and creative mindset, as well as humanistic spirit. This will prepare the students to face the competitiveness and challenges of the 21st Century, an era of artificial intelligence.
Tzu Chi set up its first Da Ai Kindergarten in Kuala Lumpur in 2007. Now, with the opening of TCISKL, the education offered will extend from preschool to primary and secondary school level; and in the future, pre-university level, forming a comprehensive education system.
A non-profit school built with love
TCISKL was built with generous contributions and support from countless people. The building contractors involved themselves personally, visiting the construction site almost daily to monitor the progress. The journey of two years and four months saw the educational institution being constructed from ground up. The School will be able to accommodate 3,500 students upon the completion of its second phase construction.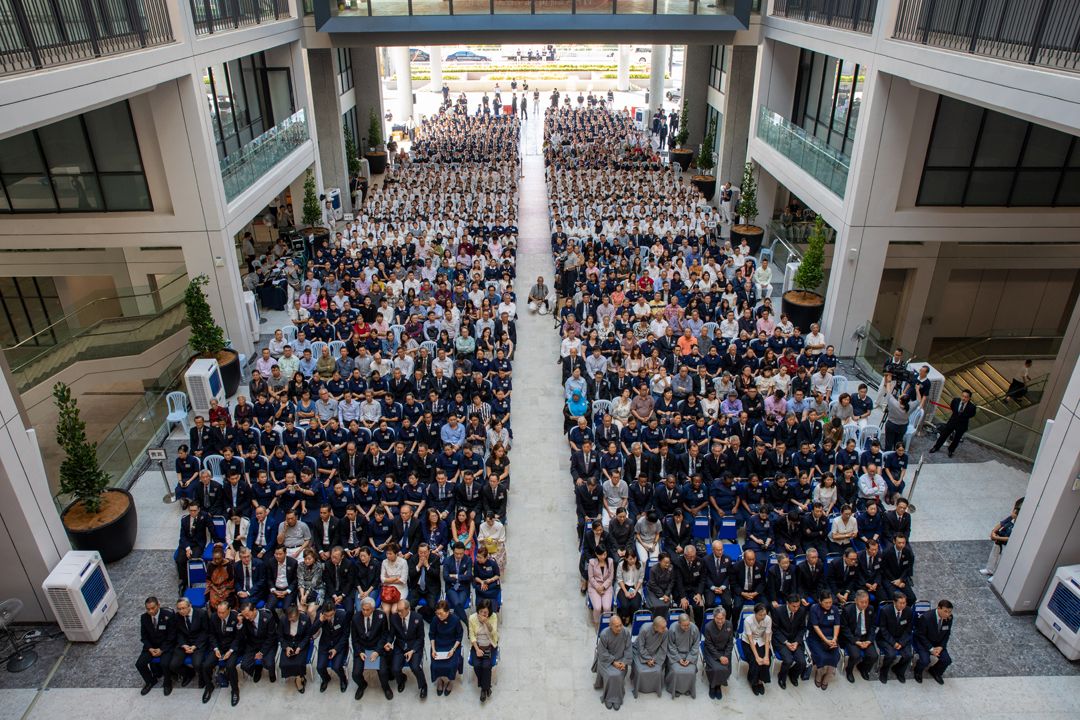 The Founder of Tzu Chi Foundation, Dharma Master Cheng Yen, conveyed her blessings through Dharma Masters from Jing Si Abode, despite not being able to fly to Malaysia to share the joy personally. Master Cheng Yen remarked that Tzu Chi has carried out its missions in Malaysia for more than a quarter century. She felt that much like Tzu Chi's Great Love spirit that transcends the borders of ethnicity, skin colour, language and religious faith, Malaysia is an internationalized and all-embracing country, where its people of diverse races, religions and cultures live in harmony with mutual respect and thrive in their respective ways. She believes that wholesome character and sound capability are the keys to a country's promising future.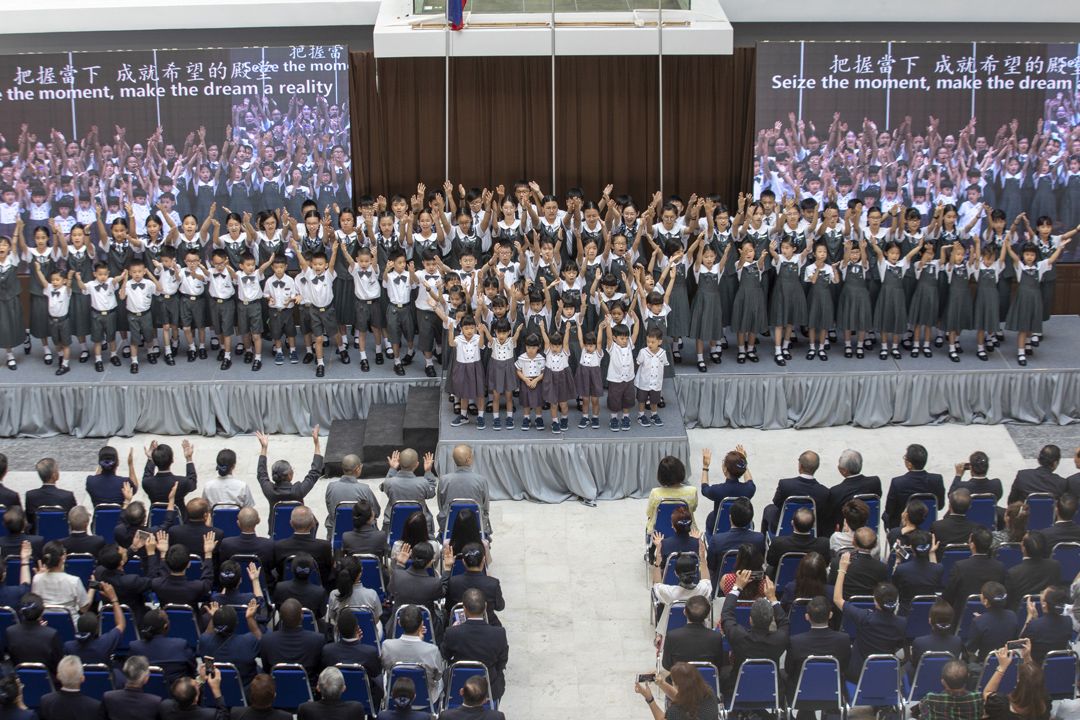 Master Cheng Yen also hopes that TCISKL will play its roles in inspiring the students to live out their life's potential and nurturing the students into wise and compassionate global talents with noble character.
Echo Chien, CEO of Tzu Chi KL & Selangor, took the opportunity to express her gratitude to the numerous Tzu Chi volunteers, public members and the blessed entrepreneurs for their tremendous support towards the construction of TCISKL. She highlighted that the students of TCISKL will be taken care of by a group of senior Tzu Chi volunteers who dedicate themselves to provide care and companionship to the students, just like a parent would. This unprecedented model in Malaysia's education system also embodies the essence of Tzu Chi's humanistic culture and education mission.
Sio Kee Hong, Deputy CEO of Tzu Chi KL & Selangor, assumed the role of setting up the School since 2016. He shared that the team has grown from the initial few core members to close to a hundred professional staff. Despite the many challenges along the way, they had managed to overcome them with team spirit and unyielding perseverance, and had remained firm in their shared mission and vision.
He recalled that more than 5,000 people had attended the enrolment briefing sessions held on May 1, 2019. Some parents had even expressed their intention to relocate their families to Kuala Lumpur so that their children stand a chance to study at TCISKL. The parents' overwhelming response and support greatly boosted the team's confidence. Sio also thanked the volunteers for their contributions, which enabled the smooth completion and opening of TCISKL.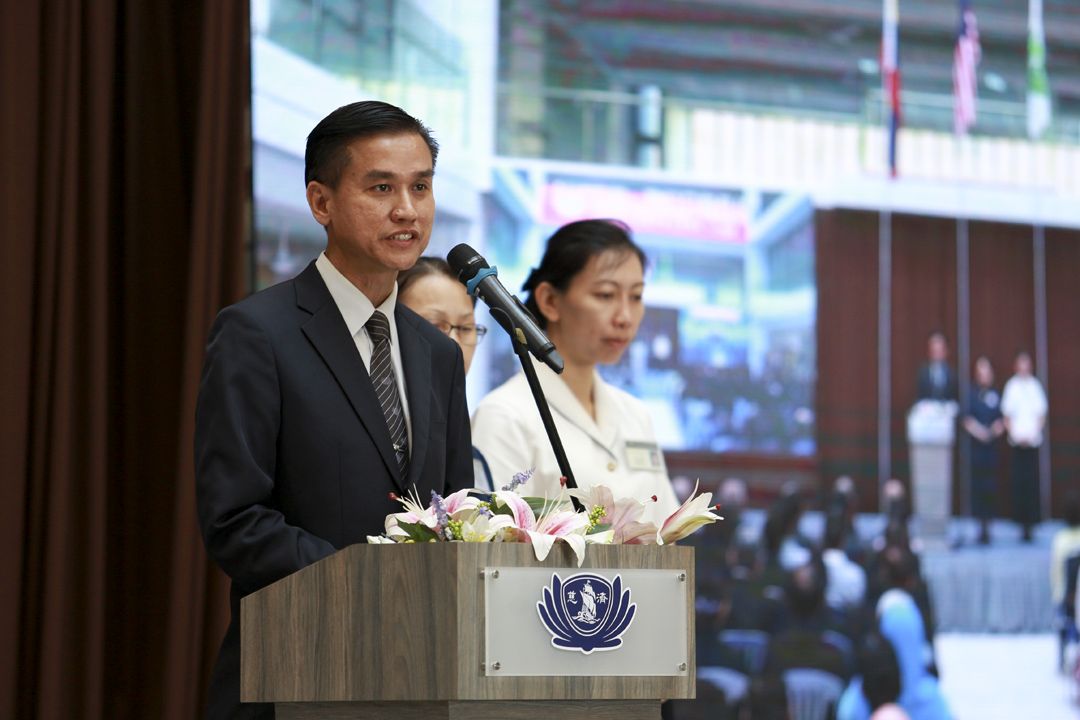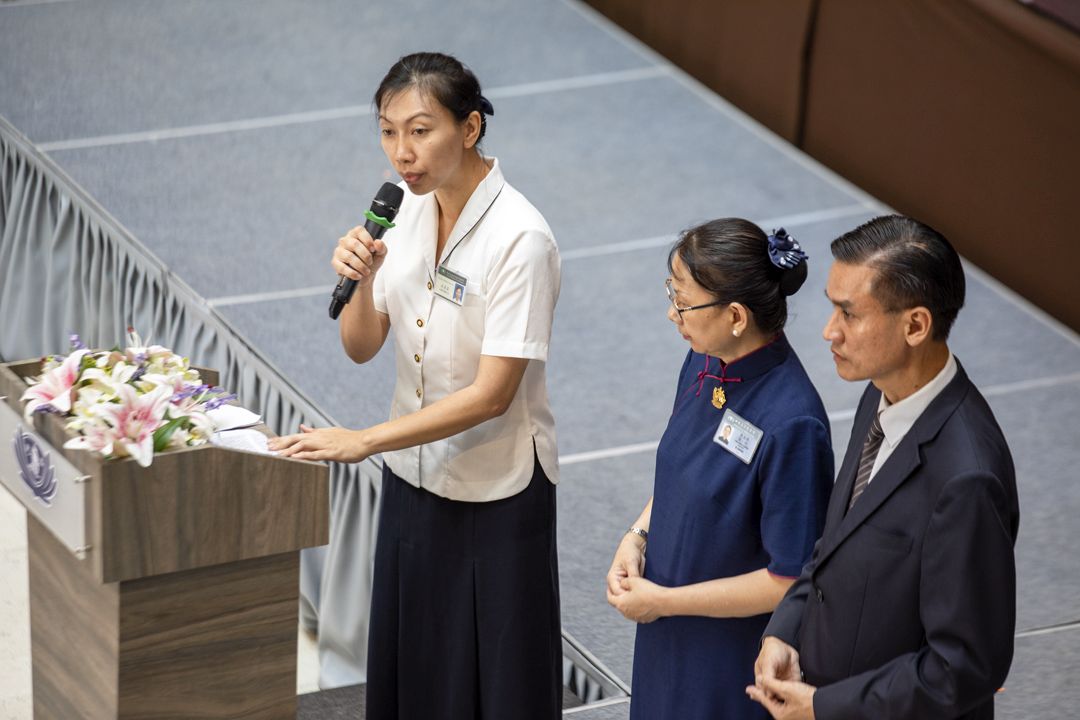 Lim Siew Li, Principal of TCISKL, gave an inspiring speech highlighting that no matter how large or small one's role is, one is contributing to the larger story unfolding. As a mother and a school principal, she promised to love the students as her own and educate them with mindfulness. She thanked all the parents for the opportunity to help the students to thrive in this exciting, yet challenging world.
Hopefully, the establishment of TCISKL will create a positive force towards a brighter future.