"To ensure hygiene and safety, dental treatment requires various disposables to be used. Because of this, some conclude that dentistry is one of the least environmental-friendly professions." However, ever since dentist Ng Guat Kiat and her assistants responded to Tzu Chi's call for recycling, they have proven that they too can practise environmental protection.
Dr. Ng Guat Kiat, who has been volunteering at the Tzu-Chi Free Clinic in Malacca for the past 18 years, is one of the dentists in the pioneer group to join the Free Clinic and is the current convenor of the Tzu Chi International Medical Association (TIMA) Malacca. When she first joined the Free Clinic, she was attracted to the sight of volunteers devoting themselves towards recycling. Now, she often participates in recycling work with her daughter.
Growing up in a humble family, Dr. Ng remains frugal. One can find furniture aged more than 20 years at her home. More than a decade ago, she would salvage her son's partially unused exercise book pages and store them in a box, conscientiously thinking that they might come in handy one day. The box of now-yellowish white paper has finally been converted into logbooks to register the dental clinic guest details in light of the SOPs from the Covid-19 pandemic!
"Driving on the highway, I'm always most heartbroken to see the bare hill slopes, after the trees were cut down. I always think, what would the consequences be if this situation continues? The calamities that occur on our planet are due to our actions. Thus, we have a responsibility to protect the Earth."
Dr. Ng does not only reflect about it. She practises recycling at her dental clinic. Initially, she kept paper and cardboard, but gradually included plastics, bottles, cans and transparent plastic bags. The long corridor at the back of the clinic serves as a small recycling corner, where segregated items are stacked neatly. With the recycling corner set up, she has educated her assistants and dentists the recycling process (collect, sort and fold). Whenever the corner appears messy, she would initiate the process of tidying up the section while encouraging her assistants to participate. The sorted items will then be collected by Tzu Chi volunteers each week.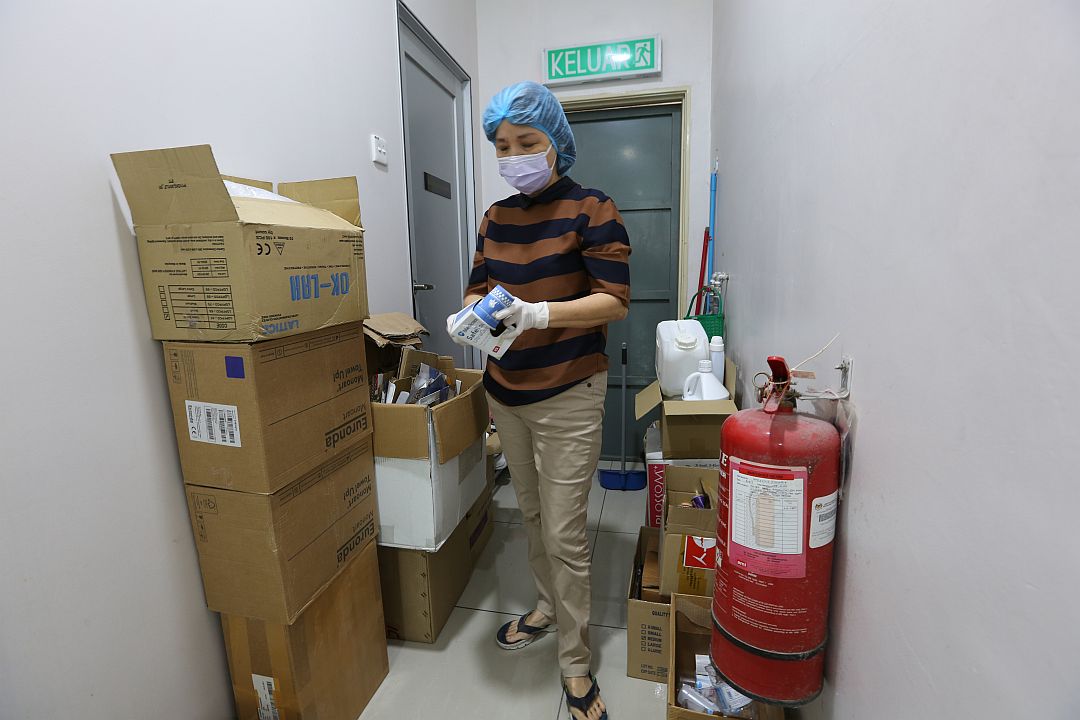 Dr. Ng also took the opportunity to have her staff join the TIMA team on a visit to the nearby Tzu Chi Ayer Keroh Environmental Education Exhibition. They learnt about the current environment condition of the Earth and the importance of recycling to mitigate further deterioration of nature's resources. Dental assistants Nurul Fatehah and Thaneswary a/p Muniandy, both of different race and faith, were among those who participated.
I am doing this to protect the planet
At the recycling centre, Nurul Fatehah twisted plastic caps off the bottles, rinsed them and then placed them in labelled areas. "Dr. Ng taught us all these processes. When I first worked at the clinic, I wondered why we had to recycle. Then I learnt that it was for the environment, so I continued with it," she said.
The clinic staff take the initiative to fit in recycling in their work schedule, usually gathering at noon to do the sorting. The most diligent among them is Thaneswary. As the clinic can be very busy to the point that even mealtimes are short, she would go the extra mile to start the process so that she can help ease the workload of her other colleagues.
She is very happy that Dr. Ng works alongside her colleagues, showing them the ropes on how to sort better. In the past, Thaneswary would throw away old newspapers at home and often use disposable food containers for takeaway meals. She has now adopted the recycling habit at home too.
Ng Wei Ling is a clinic staff of six years and is an invaluable assistant to Dr. Ng especially on medical outreach missions. Her colleagues and her are encouraged to bring their reusable bags and lunch boxes to work. Reflecting on her first day at work where she had witnessed the clinic's recycling efforts, she wondered what the purpose of that initiative was and the effectiveness in doing so.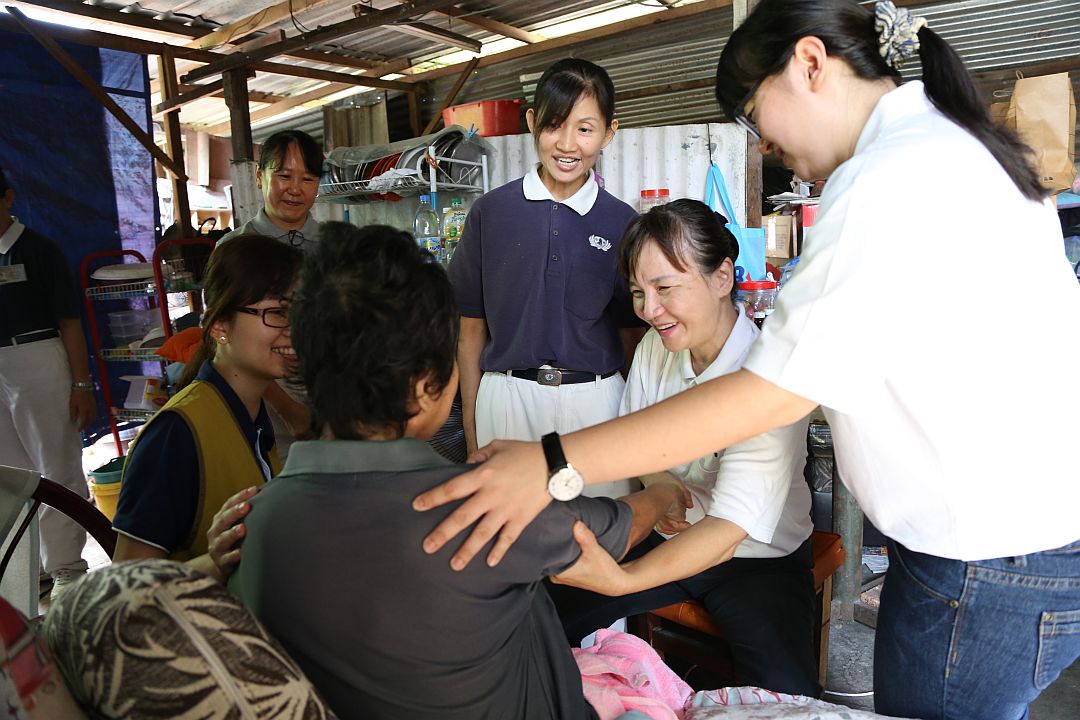 She vividly remembers Dr. Ng sharing with her, "Little drops of water make a vast ocean. The cumulative effort of even a small group of people can do wonders to help others. So long as someone is being influenced, the goodness can spread to all the world." Once she understood the rationale, Wei Ling instilled the concept of environmental protection in her children. The clinic staff also encourage new employees by sharing the benefits and processes of recycling.
Where there is a will, there is a way. Apart from the recycling corner, Dr. Ng practises recycling in her daily life too. For example, she puts filled mineral water bottles in the toilet tanks to save water. She ensures that idle lights are switched off, tightens water taps and minimizes the use of paper towels. For items that are used in large quantities, she would purchase them in big bottles and transfer them into smaller ones, as the recycling value of large plastic containers is higher.
Plant the seeds in new clinics
All four of Dr. Ng's clinics have implemented environmental initiatives since their inception. Dr. Lim Li Woei from the Taman Merdeka clinic, is the most active among her peers. She has turned the stairwell into a recycling storage space.
Dr. Lim had participated in recycling work with Tzu Chi in Kuching, Sarawak, when she served there. Upon joining Dr. Ng's dental practice when she returned to West Malaysia, Dr. Lim was very grateful to have an employer in Dr. Ng, who shares the same sentiments as her with regard to recycling.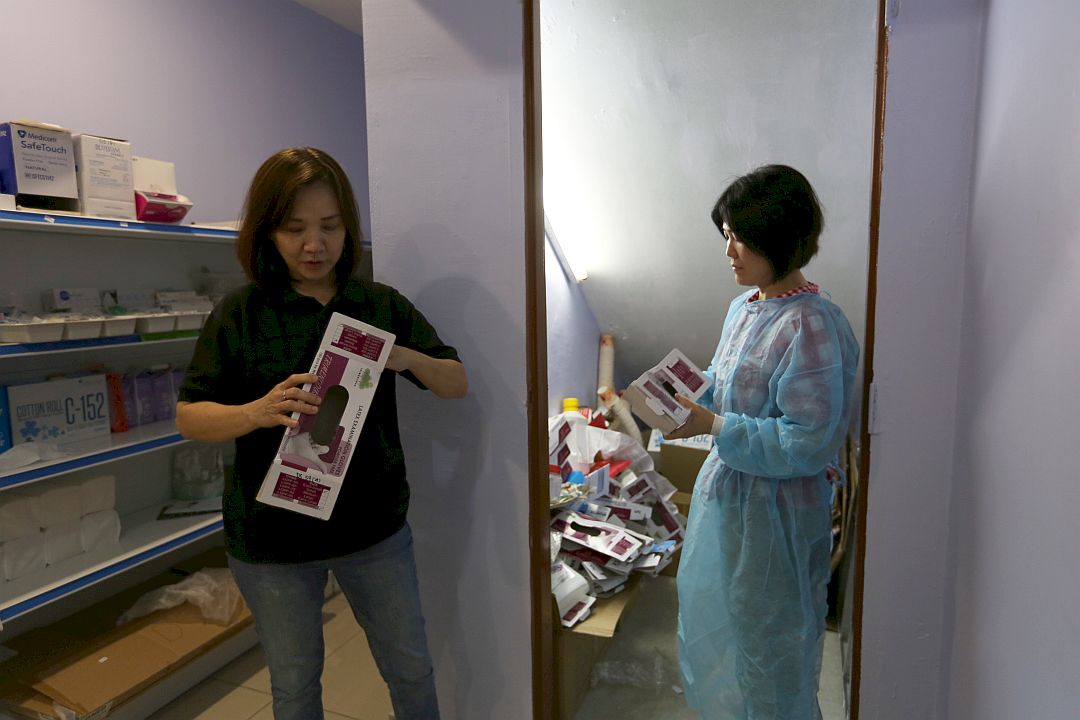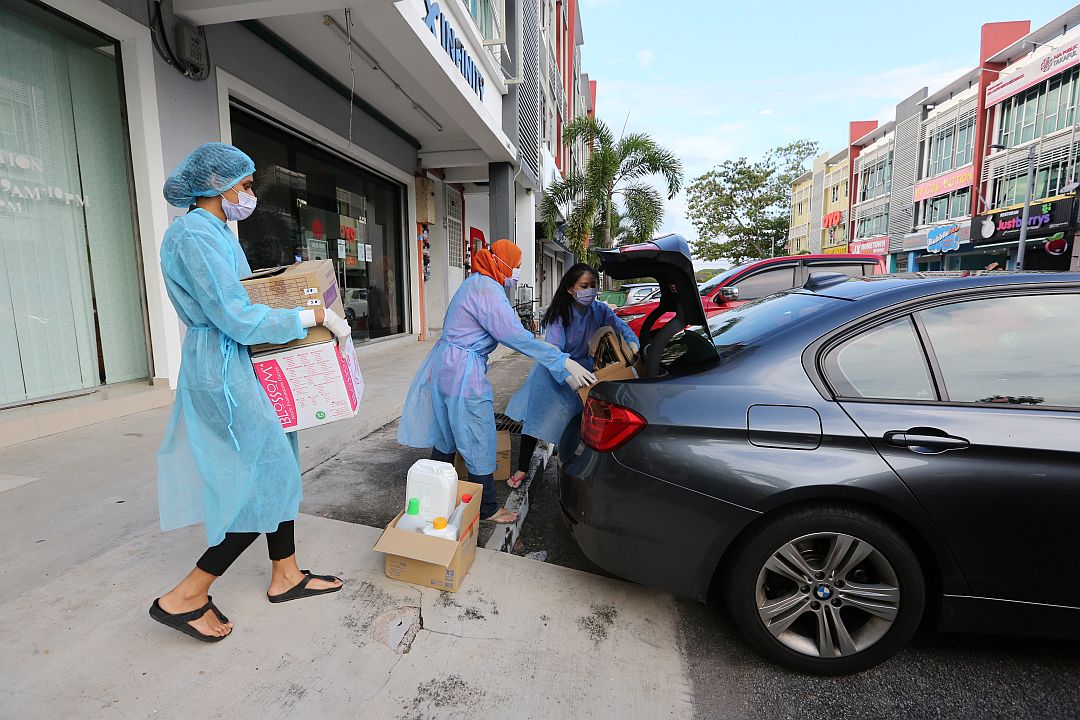 Despite not being able to keep to their daily recycling schedule on busy days, Dr. Lim would diligently put aside the recyclables, even clearing them from rubbish bins and sorting them later. When the recyclables reached a certain amount, she would take them to the Tzu Chi Batu Berendam Recycling Education Centre. Due to the Movement Control Order (MCO), Dr. Ng's husband had to use a truck to transport the large quantity of recyclables accumulated during that period.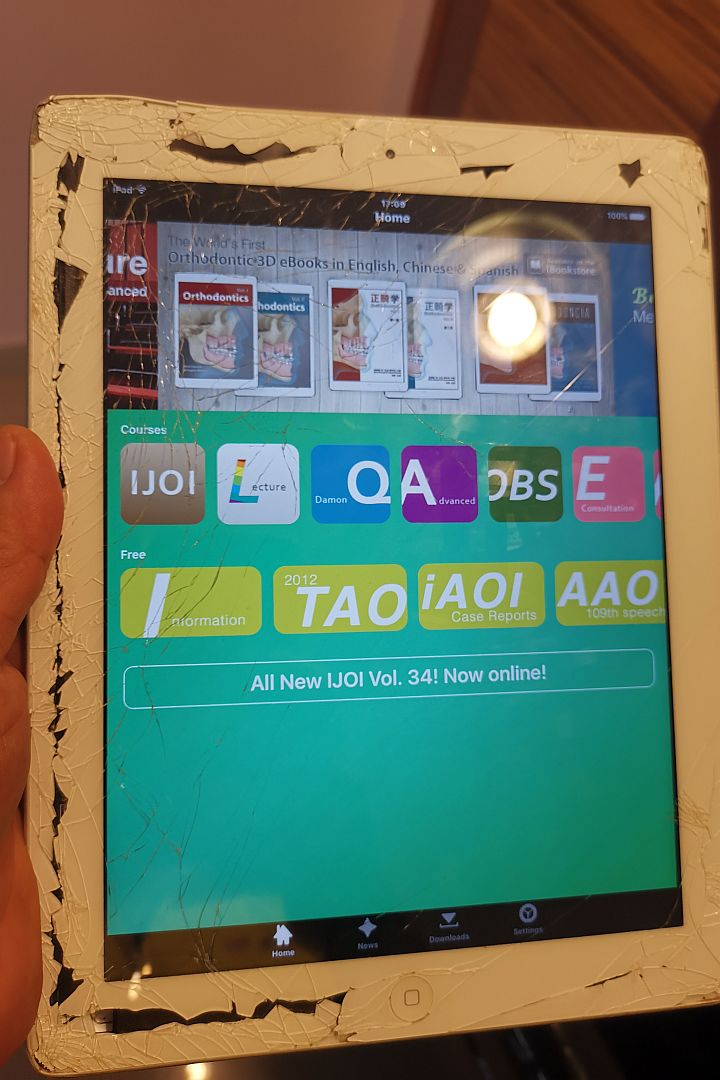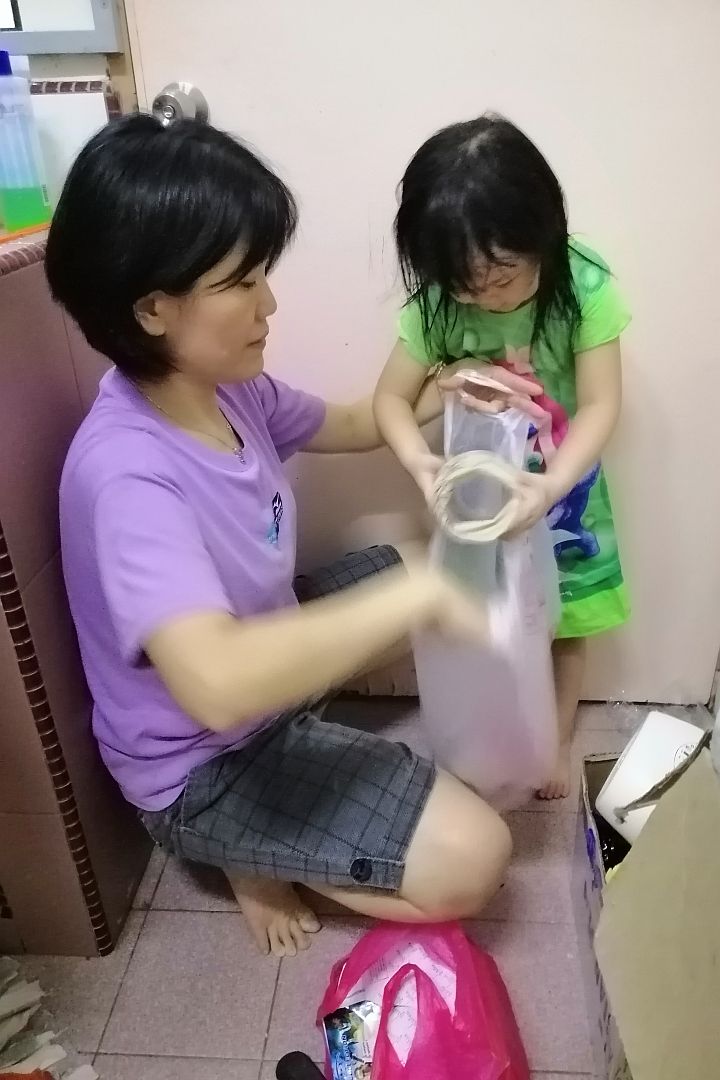 Dr. Ng's assistant, Wei Ling from the Ayer Keroh clinic, said that Dr. Ng is very thrifty and is always able to extend the use of resources and constantly reminds them to treasure items. In fact, Dr. Ng's husband is even more diligent than her when it comes to recycling. He is one of the leaders of Tzu Chi Ayer Keroh Recycling Education Centre. The couple lives a simple life and will buy only what they really require. Their lifestyle has gotten even simpler after they devoted themselves to recycling.
"We are part of the Earth too. If we don't do it, no one else will." Dr. Ng hopes to influence more people, especially those in the same industry.