The Environmental Education Exhibition at Tzu Chi Ayer Keroh Recycling Centre in Malacca was officially opened to the public a week after it was launched. On February 23, 2019, it welcomed 54 students, teachers and Great Love Mothers from eight local primary schools, and 40 university students and academicians.
The educational aspect of the exhibition aims to strengthen the public's knowledge on environmental protection. Other than visiting the exhibition, visitors can listen to sharing on recycling, experience it first hand, or visit the pre-loved goods resale zone. The refurbished Ayer Keroh Recycling Centre is now a treasure box that contains everything that one wishes to know, see and hear about environmental conservation.
The doctors of Mother Earth
"When we humans fall ill, we go to the doctor; but what does the Earth do? We are the doctors of Mother Earth!" The guide pointed out to his audience, emphasizing that we all could be protectors of the Earth by turning vegetarian to avoid killing, or by rejecting leather and other by-products of animals.
Another zone displayed how life was in the pre-plastic age, where people used newspaper as wrappers and grass as strings. Eager visitors imitated food vendor lifting a shoulder pole: some lost their balance while others struggled in lifting it.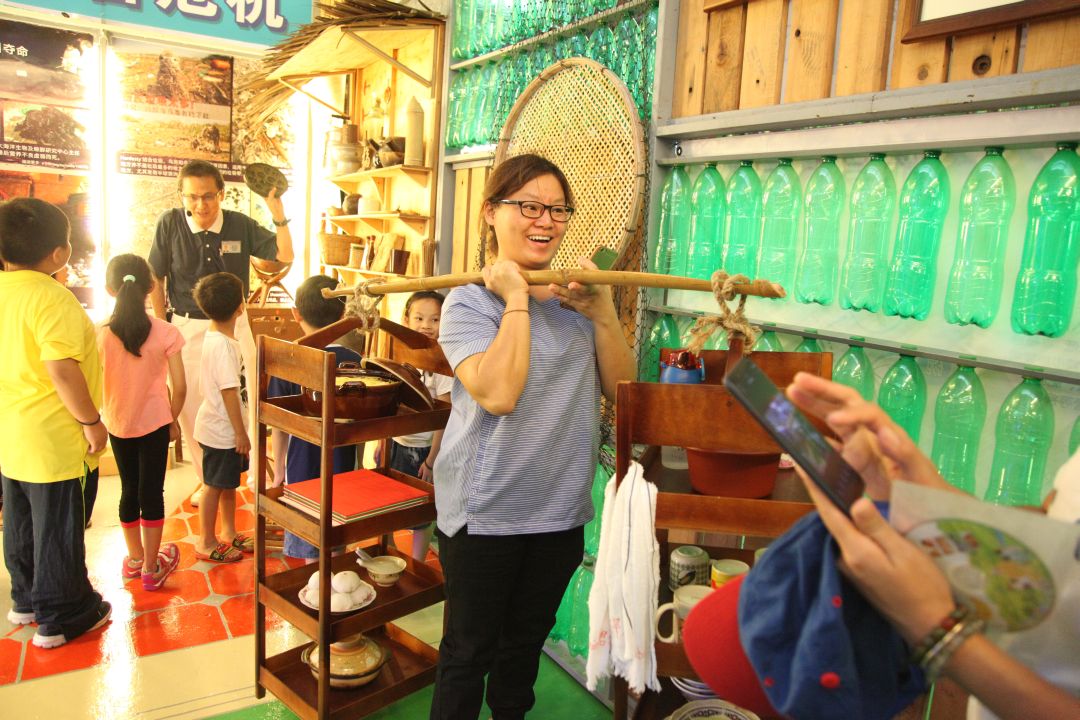 The next area was a picture of the young whale that could not be saved after a 5-day surgery during which the cause of death was revealed – plastic. Looking at the picture, children's unbelievable gasps were audible.
In the following zone, visitors saw models of disasters, like the tsunami and typhoon. The miniature humans, cars and other realistically-made tools captured the attention of the students; they could not resist touching the mountains or saving the drowning human beings. After experiencing global warming, the little ones happily stood in line to cycle, in an attempt to reduce carbon footprint, though their wishes were temporarily challenged due to their physical size.
Treasure-hunting at pre-loved goods resale zone
When asked about our trash thrown into the sea returning to us, Charice Hong Hawy Fong, Aloysius Hong Kian Ming, Francis Goh Wei Song and James Who Jun Jie, students of SJK (C) Malim chorused, "Redistribute resources instead of disposing them as trash." Well-built Francis and James enjoyed cycling, as not only it is a form of exercise, it also helps protect the environment too. They do their part by organizing recyclable items at home then transferring them to school. Thanks to the efforts of the Great Love Mothers (a team of Tzu Chi volunteers who visit schools to impart positive values to the students), recycling at the School has been implemented.
The simple yet attractive products made from recycling materials enthralled the teachers from SJK (C) Ting Hwa. The lead teacher Soh Swee King, who has planned to invite students and teachers from her school's Environmental Protection Club for a visit, shared, "This exhibition is a great place. Other than self-reading, students get to listen to volunteers' sharing and talks, witness the process and even experiencing it, leaving a deeper impression on them."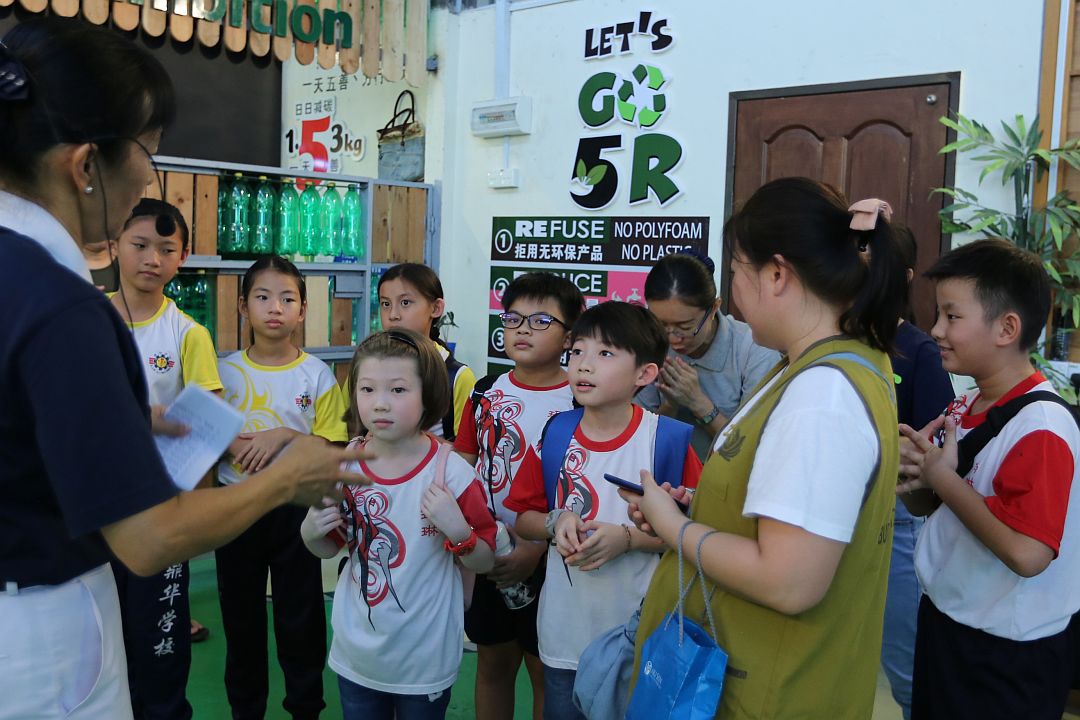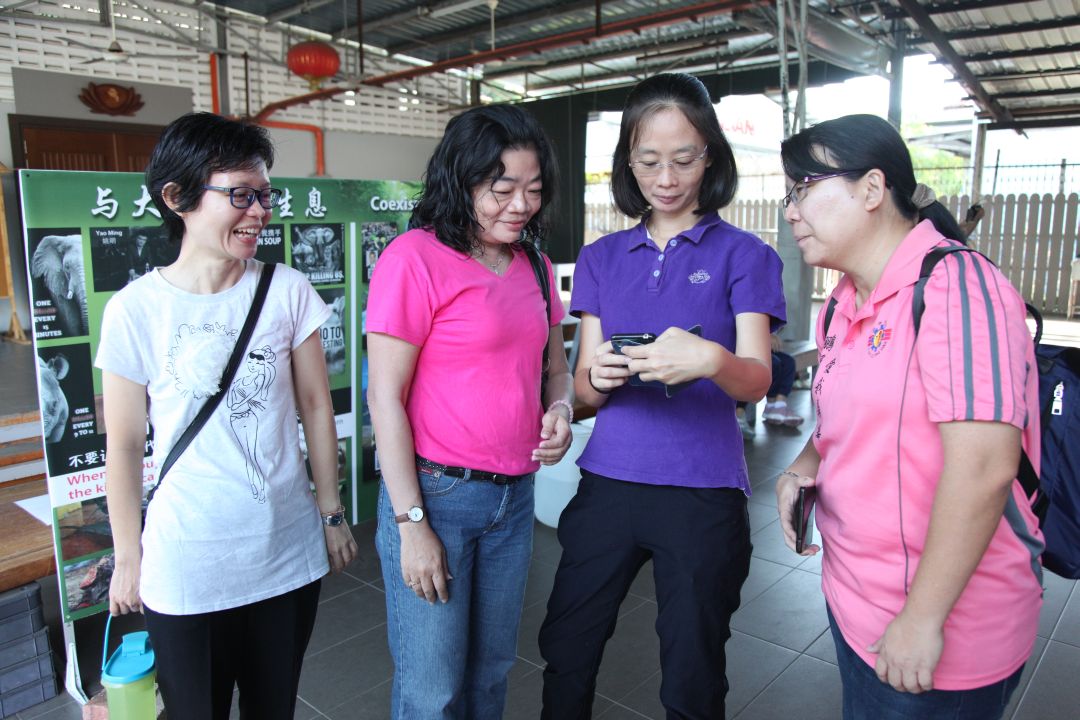 The contributing elderly
Students from Multimedia University and exchange students from Mercu Buana University, Indonesia, visited the Recycling Centre as part of a cultural interaction session. Sandra Odilifia, an Indonesian student shared, "This place is great! I will tell my friends about it so everyone can do their part in protecting the environment."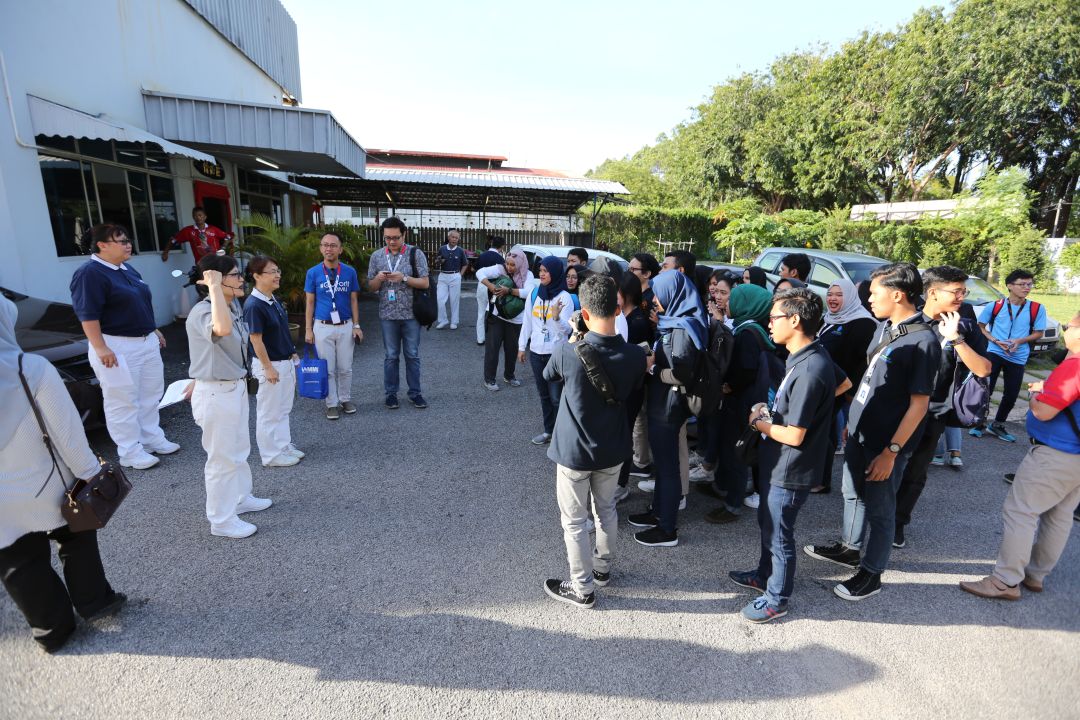 When Nor Fauziana binti Ibrahim, a lecturer with Multimedia University, witnessed the elderly spending their time doing hands on recycling work, she was deeply touched, "If they can, we – strong and young men – have no excuses. I shall start from myself before bringing in others. My students and I will lead by example to start the ball rolling."
•
Despite her initial fear, Lau Tang Chiang, a Tzu Chi volunteer, accepted the task of guiding the university students on recycling information as she realized the importance of her work; whilst Ng Ai Choon, a returning guide and the person-in-charge of the zone displaying models of disasters, chose storytelling as a sharing method as she was with the kids. She shared, "When you see the kids following your every move, listening and reading the information attentively, you become more motivated." She hoped more would visit the exhibition so as to magnify its impact.