In conjunction with the 7th Lunar month, Tzu Chi volunteers promote right view and right faith, imparting the concept of "true salvation" and eradicating the superstitious beliefs of the Ghost Month. They also refreshed everyone's memories on the impact of the massive flood in Kota Tinggi through a skit, to remind everyone to be vigilant, give rise to kind thoughts and pray for a peaceful world.
In Buddhism, the 7th Lunar month is a month of joy, auspiciousness and gratitude. In order to propagate the right view and right faith, Tzu Chi Kota Tinggi held an Auspicious 7th Lunar Month Prayer Ceremony on August 3, 2019. A total of 145 Tzu Chi volunteers and public members attended the Ceremony and prayed for peace on Earth.
Volunteer Wong Kuan Fong was unable to attend the Ceremony due to a bone fracture sustained in a fall two months ago. Therefore, she made plastic lotuses and apples from PET bottles at home for the offering ceremony and as tokens of blessings respectively. Other volunteers on the other hand, gathered a handful of rice each from 500 households, to give to the attendees as a symbol of peace and positive affinity.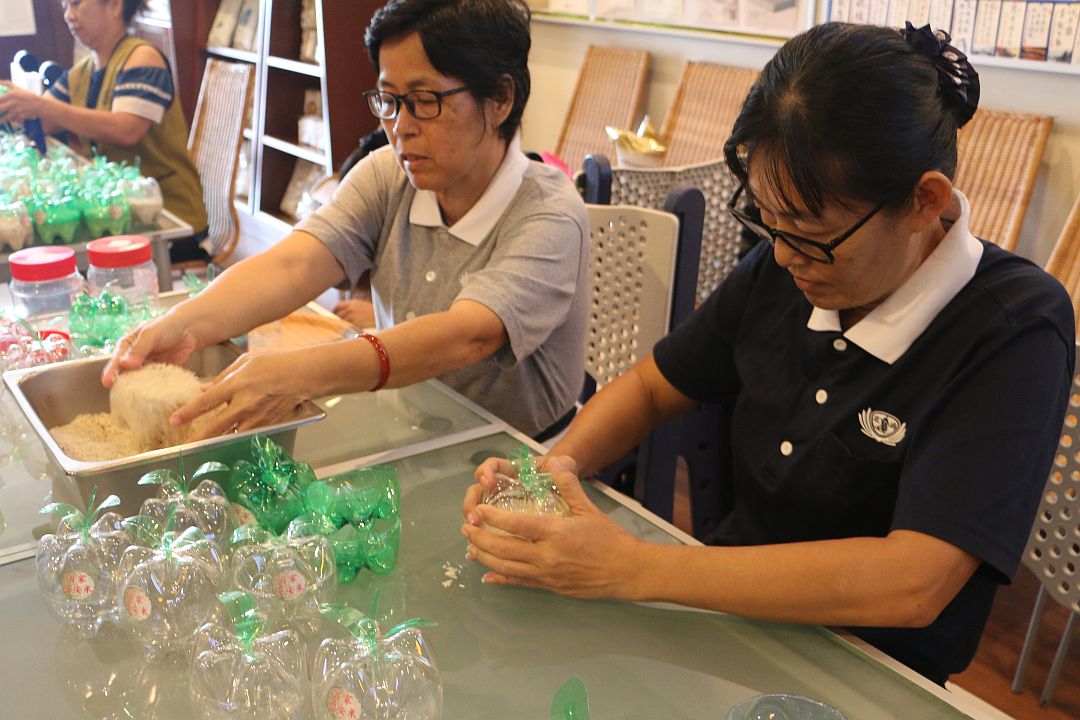 Eradicating superstitious beliefs
"The censer's incense is lit, its scent permeating the Dharma realm…" As the "Incense Praise" reverberated in the activity centre, the attendees pressed their palms together and chanted piously. Then, the offering team walked slowly to the front and made offerings of light, flowers and fruits with utmost reverence, leading everyone in the prayer.
Through a video footage on a Buddhist story, the attendees learnt that during the Buddha's time, the monastic practitioners have to ask for alms from door-to-door daily. By so doing, they also gave an opportunity for the lay people to make offerings. But each year from the 15th day of the 4th to 7th Lunar month, they would not go around asking for alms but instead, concentrate on their spiritual practices at the monasteries. Thus, the 7th Lunar month was also a Buddha's joyful month as many had grown in wisdom at the end of the summer retreat.
However, it is a common folk belief that the 7th Lunar month is a time when the Gate of Hell is open; and there are many taboos surrounding it. Many would make offering of livestock and burn joss paper to appease the ghosts and spirits, hoping to be safe from harm.
"Is the 7th Lunar month truly a Ghost Month?" volunteer Tsze Hut Sea asked the attendees during his sharing, before explaining that it is the demons in one's heart that one needs to watch out; so long as one keeps a good heart, every day is a good day.
Spending for a meaningful cause
"Is burning joss paper effective?" The ghosts and spirits will not come after us for not burning joss paper, but our health will benefit from us not polluting the air.
Pui Kim Mui, who attended the Blessing Ceremony for the first time, found the event solemn. The volunteers' views resonated with her; we should break the superstitious belief that the 7th Lunar month is a Ghost Month. She believes that burning joss paper will not benefit the deceased. Instead, it will pollute the air and affect our health. To her, sincerity and piousness are all that matter.
Also a first-time attendee, Teng Choo Char admitted that she had been making offering of livestock and fruits, and burning a large quantity of joss paper to ask for safety and peace in the past. The volunteers' sharing enlightened her that she should spend the money for the purchase of joss paper to helping the poor and needy instead.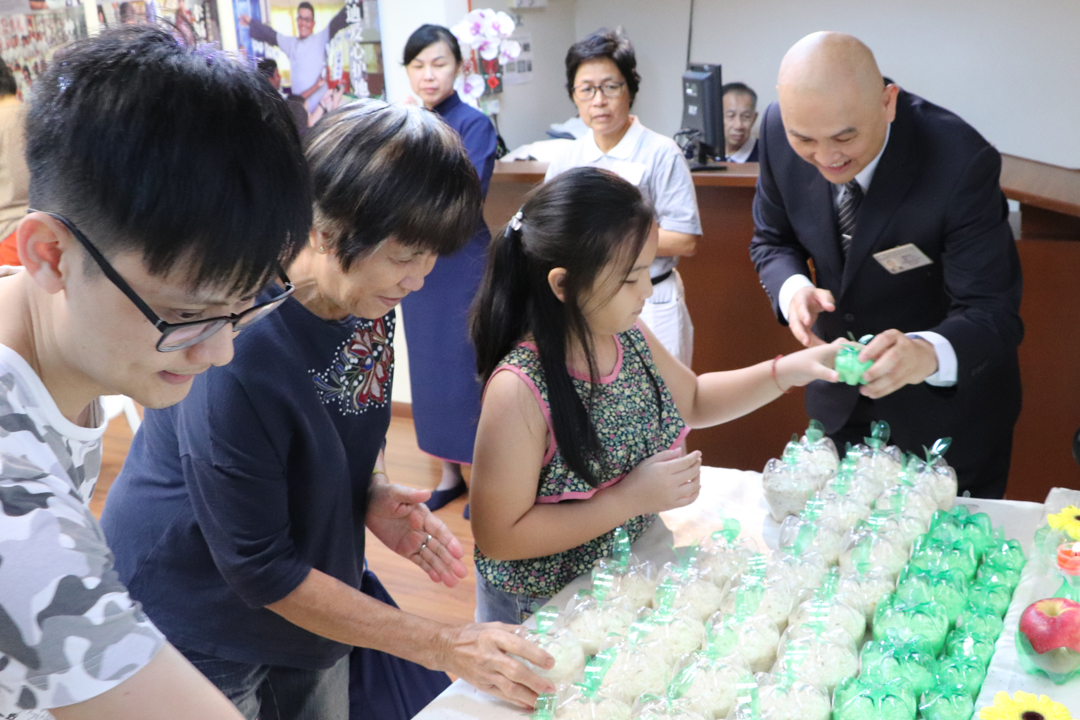 Chong Chok Kiao and ten of her friends took a one-hour drive from Pengerang to attend the event. She prayed for her family's well-being. Despite being in her 70s, she is never superstitious and has never burned joss paper like what the older generation usually does. She would just make offering of incense and fruits. In her opinion, peace will ensue if we constantly give rise to kind thoughts.
In fact, true "deliverance" is to be compassionate towards all sentient beings and keep those suffering warm and full. Siew Ng Keow, who resides in Singapore and was visiting her sister in Kota Tinggi, attended the event at her sister's invitation. She has been a vegetarian for over 30 years for health reasons. She felt that it is unwise to burn joss paper because in a way, it makes no difference from burning bank notes; it is more worthwhile to spend the money on charitable and meaningful causes.
A lesson learnt
Disasters serve as wake-up calls. Master Cheng Yen has been hoping that people do not forget the lessons and insights gained from the painful tragedies. Through posters of disaster relief work, a play and volunteers' sharing, the attendees were reminded of the massive flood that hit Kota Tinggi in December 2006.
Yeo Yoke Lin, who portrayed a flood victim in the play, was also a flood victim herself. She recalled how touched she felt when volunteers delivered hot meals to her at the time when she was most helpless. To reciprocate the kindness she received, she became a volunteer the following year. She is grateful to Master Cheng Yen for founding Tzu Chi, which provides her with an avenue to contribute to society in the past 12 years. The Jing Si Aphorism, "Be willing to do, be happy to bear" has been her energizer to give of herself unconditionally.
Koh Eng Kiat is another public member, who became a Tzu Chi volunteer after the massive flood. He joined the volunteers in their relief efforts post-flood after learning about their relief operations from Da Ai TV. He hopes to play his part in serving humanity besides working together to purify the mind.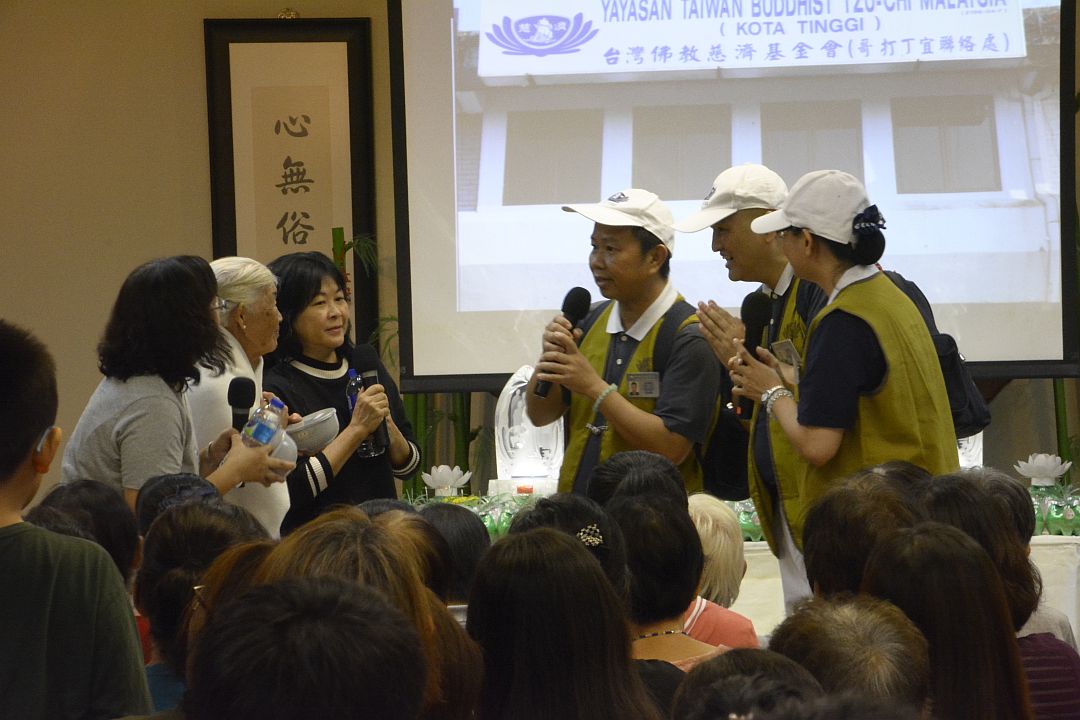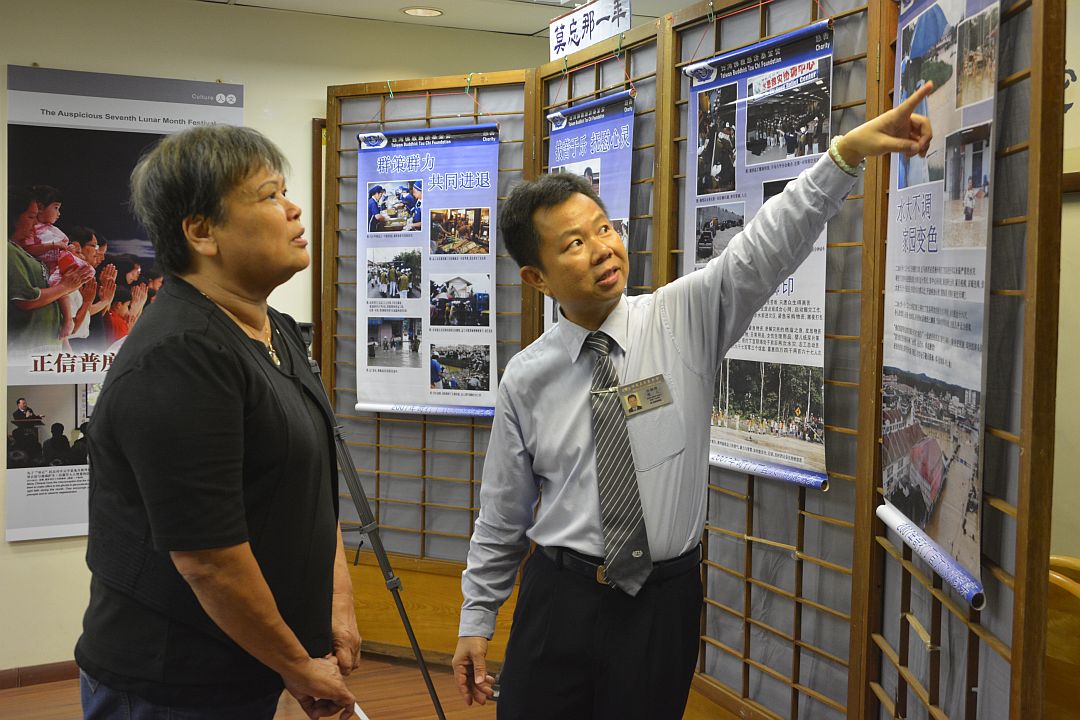 •
At the end of the event, everyone prayed sincerely for a world free from disasters and returned home joyfully with the tokens of blessings.