For three consecutive years, Tzu Chi Kuching and Kelab Cabaran Pacuan 4 Roda Bintulu (4x4) have co-hosted a medical outreach programme. This year, the medical outreach was held at the inland area of Ulu Baram, Miri Division. With the aim of spreading love and care, this outreach programme provided medical treatment and health education to 455 residents of seven longhouses.
Earlier this year, the Kelab Cabaran Pacuan 4 Roda Bintulu (4x4) invited Tzu Chi to join them in their distribution event to one of the longhouses at Ulu Baram area. Their aim was also to assess the medical need of the area. Following the site visit, it was then decided that a medical outreach programme be held for the residents.
A total of 164 Tzu Chi medical professionals and volunteers from Kuala Lumpur, Selangor, Penang, Johor, Kedah, Sabah, as well as Sibu, Miri, Bintulu and Kuching divisions of Sarawak, and 104 4x4 members from Sarawak and Kuala Lumpur, travelled in 71 four-wheel-drive vehicles for the medical outreach programme on October 26, 2019. The programme provided basic screening, medical consultations/medications, traditional Chinese medicine consultations/treatments, dental screening and treatments, as well as women's health screening to the residents of seven longhouses, to ease their physical pain and mental stress. The team also provided hair lice treatments and haircut services to the local residents especially the children.
On October 25, all participants commuted to Bintulu and set off to the site at noon. A downpour made it more challenging for the vehicles to travel in muddy roads and mountain tracks. But thanks to the professional driving skills of the 4x4 members, all participants reached Long Leng safely between 8 p.m. and 12 midnight and stayed there for the night.
The medical outreach was officially launched on the morning of October 26. As it was inconvenient for the local residents living in longhouses that are distance apart to travel to the medical outreach site, Tzu Chi volunteers decided to visit each longhouse in three teams. Each team was furnished with complete sets of equipment and manpower, travelling from one longhouse to another. At the same time, the residents from two of the longhouses were transported by 4x4 members to the medical outreach site.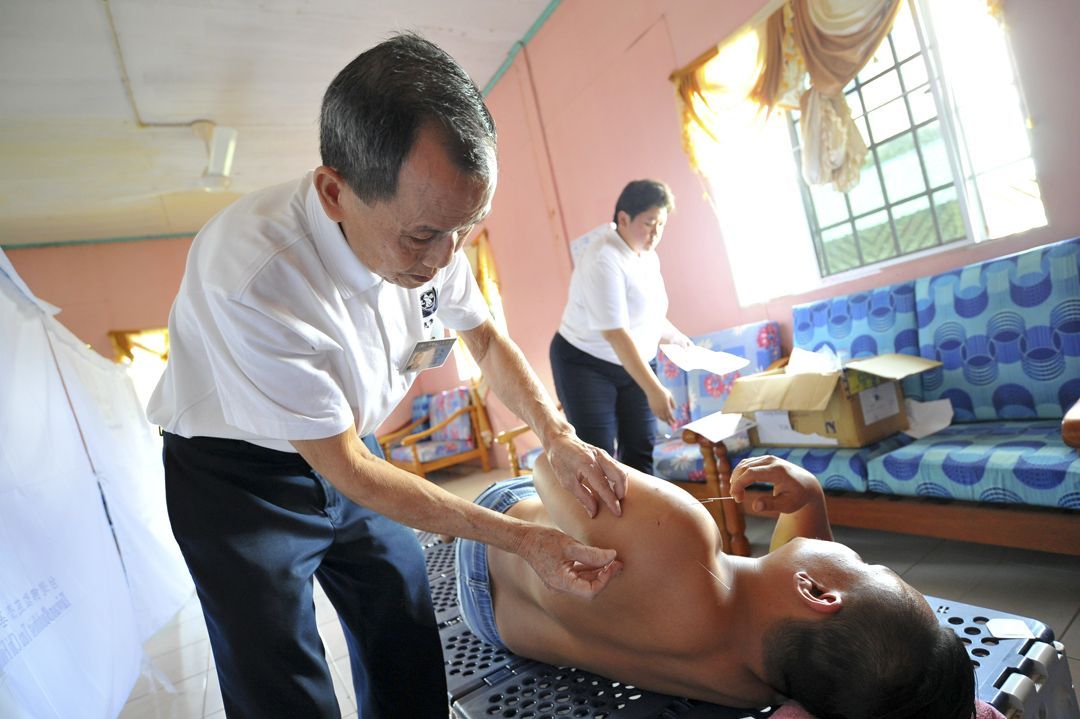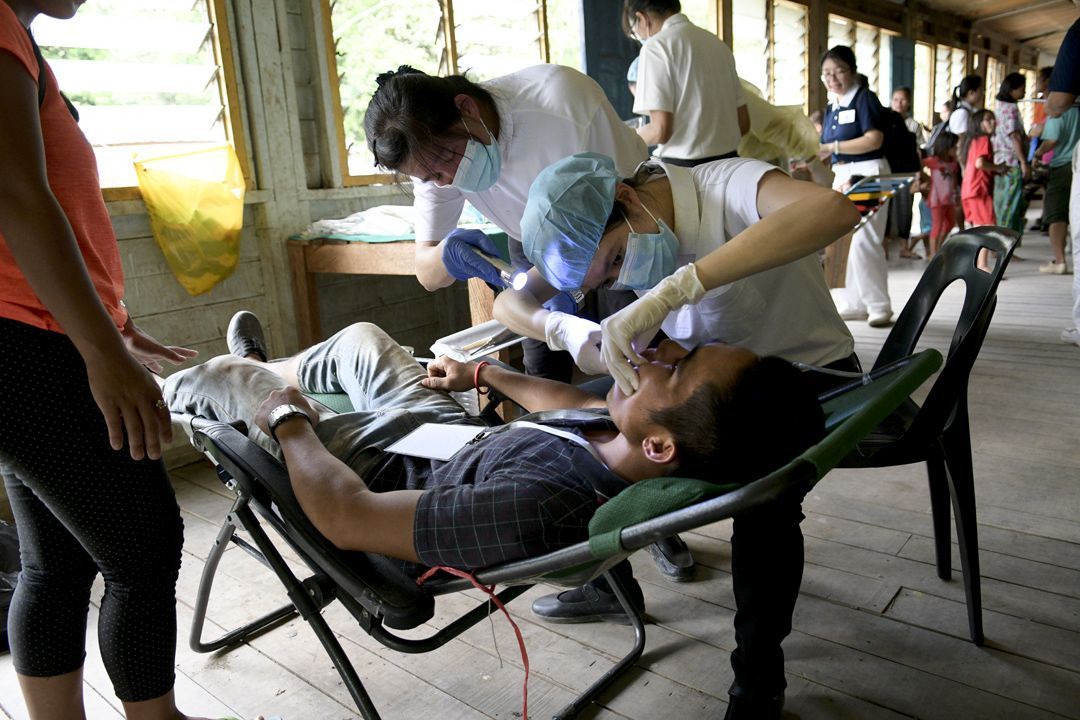 According to the Head of Long Latie, Jangin Duwing, there were approximately 350 residents at Long Latie, and most of them suffered from problems related to dental, eye, joint, diabetes, high blood pressure and other issues. Due to the inconvenience of having to make the 6-hour-plus journey to Miri, and the cost of over a hundred Ringgit for transfer and medical fees, the residents prefer not to seek medical attention until their medical problems become severe. Thus, he was deeply grateful to Tzu Chi volunteers for organizing the medical programme, which had enabled them to receive such service from an NGO for the first time.
Apart from geographical and financial issues, cultural and psychological factors also hinder the longhouse residents from seeking medical consultations. One of the medical teams visited a 21-year-old young man, who was paralysed and bedridden due to delayed treatment. He fell from a lorry in August this year, but did not go to the doctor immediately as he did not feel unwell. He was only admitted to the hospital about a month later, when he started to experience weakness and numbness in both legs. When TIMA doctors visited him, they discovered that he had developed a bedsore the size of a palm, and his family members were unaware about it. The doctors then assisted with the wound dressing and shared knowledge of wound care and physical rehabilitation with his family. The doctors advised the young man to continue seeking medical treatment at a local clinic or hospital. Tzu Chi volunteers also requested for assistance from the local representative to understand the young man and his family's will to continue treatment at Miri; and Tzu Chi is ready to provide further assistance should the need arise.
All the medical professionals provided their diverse services with tender-loving care and extra warmth, from screening to consultations and hands-on treatments, to alleviate suffering and soothe the minds of the residents.
Other than shuttle services, the 4x4 team also provided their services in translation, ushering and haircutting, cooperating seamlessly with Tzu Chi volunteers. They also bore the transportation costs incurred at their own expense and made donations to support Tzu Chi's charitable work. One of the 4x4 team members said, "It's more meaningful and spiritually rewarding to help the poor compared to having a mere outdoor trip."
• 
Hopefully, more members of society will join the ranks of volunteerism to spread love and warm to those in need.