After three consecutive months of book study, sutra singing, and sign language practices and rehearsals, Lim Hon Seng and his daughter, En Ning, successfully made it for the performance of The Wondrous Lotus Sutra Musical Adaptation. It is rewarding that the daughter has also laid to rest the ghost of cyberbullying, while the father has learned to tame his temper.
On December 10, 2022, at the Sutra Hall of KL Tzu-Chi Jing Si Hall, The Wondrous Lotus Sutra Musical Adaptation rehearsal was in full swing. Together with other performers, Lim Hon Seng was seen moving forward and backward, bending, stretching his hands, and performing other movements excellently.
Hon Seng works for an apparel company. Being occupied at work, he would occasionally miss rehearsals for the performance. However, witnessing the diligence of the senior volunteers, he believed that one could overcome any challenges in life as long as one is sincerely committed and focused.
In actual fact, his company has been impacted by the endemic and will close its doors at the end of the year (2022). Despite facing unemployment, Hon Seng is grateful to have received enlightenment from the Dharma, which enabled him to change his mindset to meet the challenges ahead calmly.
In the past, Hon Seng would lose his cool and reprimand others for being disrespectful or rude to his parents. Once, when he took his mother to the hospital for gallstone treatment, he chastised the medical staff for their insensitive attitude. Now, his temper has mellowed.
He cited an example where his mother visited the clinic for a blood test and the doctor yelled at her impatiently. He said, "I would have retaliated in the past, but now, after becoming a Tzu Chi volunteer and learning the Dharma for over a year, I was able to keep my composure and politely tell the doctor that my mother had presbycusis. After we left the clinic, my mother commended my change."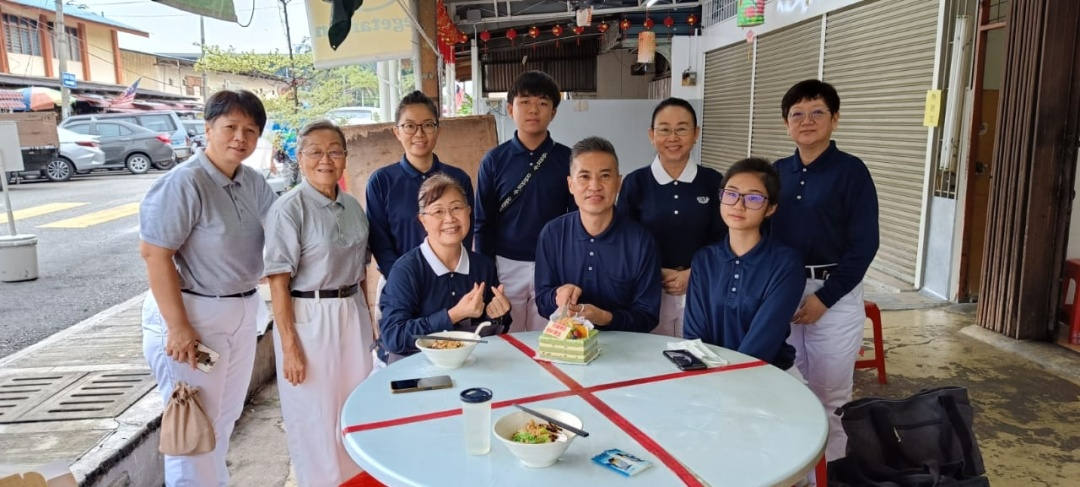 To Hon Seng, the fact that he had not lost his temper in almost a year was his greatest reward from participating in the musical adaptation performance. He was also very grateful to see the transformation of his 17-year-old daughter, En Ning, who was once depressed and needed psychological counselling due to cyberbullying.
En Ning participated in the musical adaptation at her father's invitation. Her favourite song was "The Buddha on the Spiritual Mountain". She recalled, "This track was played repeatedly on the very first day of our practice. The soothing melody calmed my restless mind."
As her life was made busy with book study sessions and sign language practices, she was spared from negative thoughts. When the training sessions clashed with her online tuition classes, she would opt to watch the replay of her tuitions, and would only miss the training sessions during the exam weeks.
In the process, she was enlightened by Master Cheng Yen's teachings. She shared, "When I looked back at the things that happened a year ago, I realised it was not a big deal. Setbacks are temporary. The things that I find difficult to solve now, I would perhaps care less when I grow up." In a matter of a few months, she has gained wisdom, and was able to let go of her obsession.
"I have learned to take things easy and believe that fate brings people together; I cannot force it. I am very grateful to Tzu Chi for helping me find relief from the suffering I experienced at school through the advice of senior volunteers and wisdom of Master." En Ning plans to pursue her undergraduate studies at Tzu Chi University in Taiwan.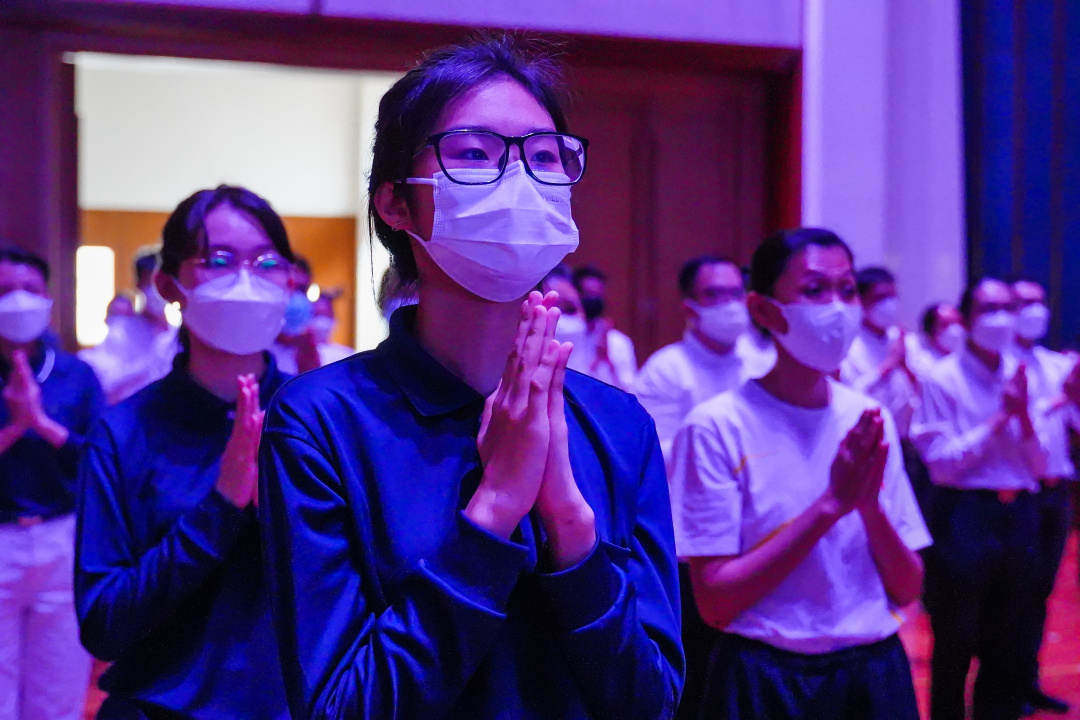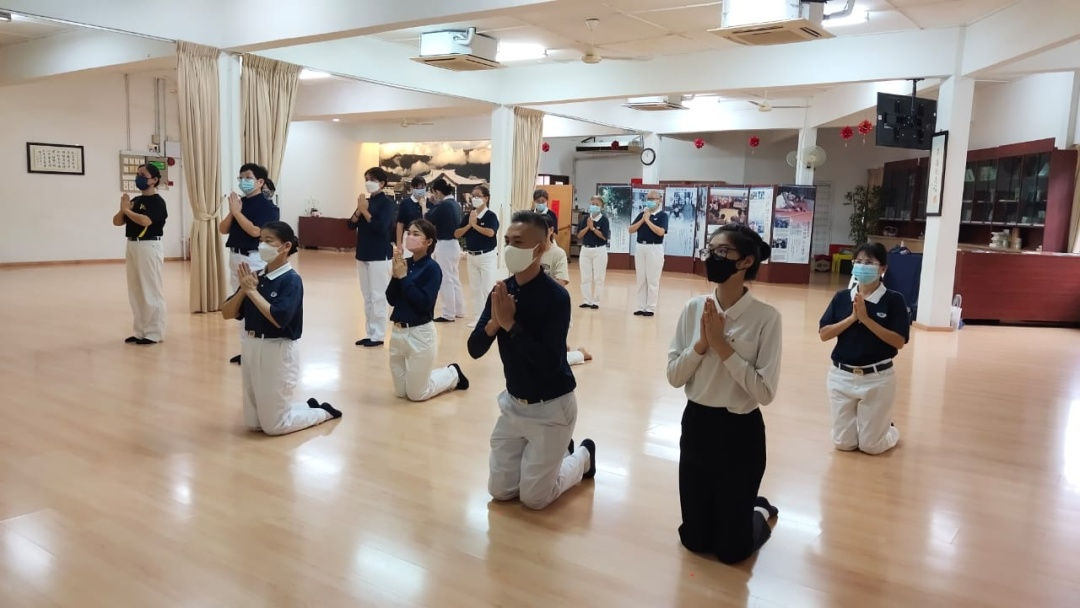 ●
No pain, no gain. The father and daughter's awakening were not a coincidence.