No one would have thought that Stephanie Chew, who always appears eloquent, steady, calm, confident, and cheerful on stage, once fell into the whirlpool of depression, having suicidal thoughts.
At the age of 30, Stephanie Chew gave birth to her eldest daughter with congenital heart disease. The little one underwent her last major surgery in the United States before the age of three. At that time, Stephanie would constantly worry about losing her daughter. Her second child was also born with health issues. The boy often choked while drinking milk. In fear of her child choking in the night, Stephanie did not sleep peacefully for over five months, being constantly anxious and blaming herself.
"Why did this happen to my children but not me?"
"It is my fault. I did not take good care of my children (in vitro)."
The feeling of guilt was overwhelming. Unable to bear the immense physical and mental stress, Stephanie later found out that she had depression.
She described, "My mind was like a projector playing 24/7…" Back then, most people, including herself, did not understand what depression was.
Stephanie said, "I consulted a psychiatrist and had taken medication, but it was ineffective. So, the psychiatrist changed the medicine. However, the medicine only slowed down my thinking. I was still physically tired and could not function like normal…" The feeling that she could not take care of her kids properly worried her even more.
When all things seemed to go wrong, she got confused. Her friend said, "You think too much!" while her husband, who was busy developing his career, said, "Exercise more. You will sleep when you are exhausted.", or "If you cannot sleep today, sleep tomorrow!" But the emotional roller coaster ride persisted.
Her unstable condition relapsed when she was carrying her youngest child in 2009. "Sometimes I felt like falling into an abyss, or drowning in a whirlpool." At her worst, Stephanie thought of jumping off the 14th floor, and thought of hurting her daughter when the latter cried while she was driving. All kinds of "devils" challenged her. Fortunately, always, at her weakest, someone would give her a hand, offering support and stopping a tragic event from happening. Now that things have changed, Stephanie, who has learned Buddhism, believes that it is karma, that she must work to eliminate bad karma herself.
◎ Everything happens for a reason
In 2006, Stephanie's cousin invited her to visit the exhibition at Tzu-Chi Jing Si Hall in Penang. Both she and her husband were moved to tears and thought, "There is such a great Dharma Master in the world. We should help her." They then took the initiative to go to Tzu Chi KL & Selangor office and signed up as a Tzu Chi donor after returning home from Penang. Soon, Stephanie's husband devoted himself to Tzu Chi's charitable missions.
After the birth of her youngest child in 2009, Stephanie's condition worsened. She was inexplicably anxious and nervous, turning into an insomniac. She thought she could no longer bear it and that her life was coming to an end. Witnessing her husband becoming a Tzu Chi commissioner in 2010, while she was still a volunteer in training after three years, she cried to her husband, "Sadly, I have not been commissioned. Could you let me put on the set of blue top and white trousers (the uniform of Tzu Chi volunteers) when I pass away?"
Being down in the dumps, Stephanie was curious as to what Master would tell her. She thought, "The CEO of Tzu Chi KL & Selangor Chapter, Echo Chien, should be the person closest to Master," and so, she initiated to arrange for a meeting with Echo Chien to seek answers.
Echo Chien told her, "You have to do more."
Stephanie was puzzled, "I am almost dying and you are saying, 'do more'?" Despite her confusion, she took Echo Chien's words to heart, and made a vow to do more. Meeting Tzu Chi at her turning point and receiving Master Cheng Yen's blessing that "everything happens for a reason", Stephanie learned to see things in a different light.
Looking for ways to become better, she tried counselling to mend issues from the past. Combined with the opportunity to learn about Buddhism, she learned to meditate and contemplate her own mind. At the same time, Master's Dharma also nourished her. Through understanding the law of karma, she gradually understood that our mindset could transform the environment.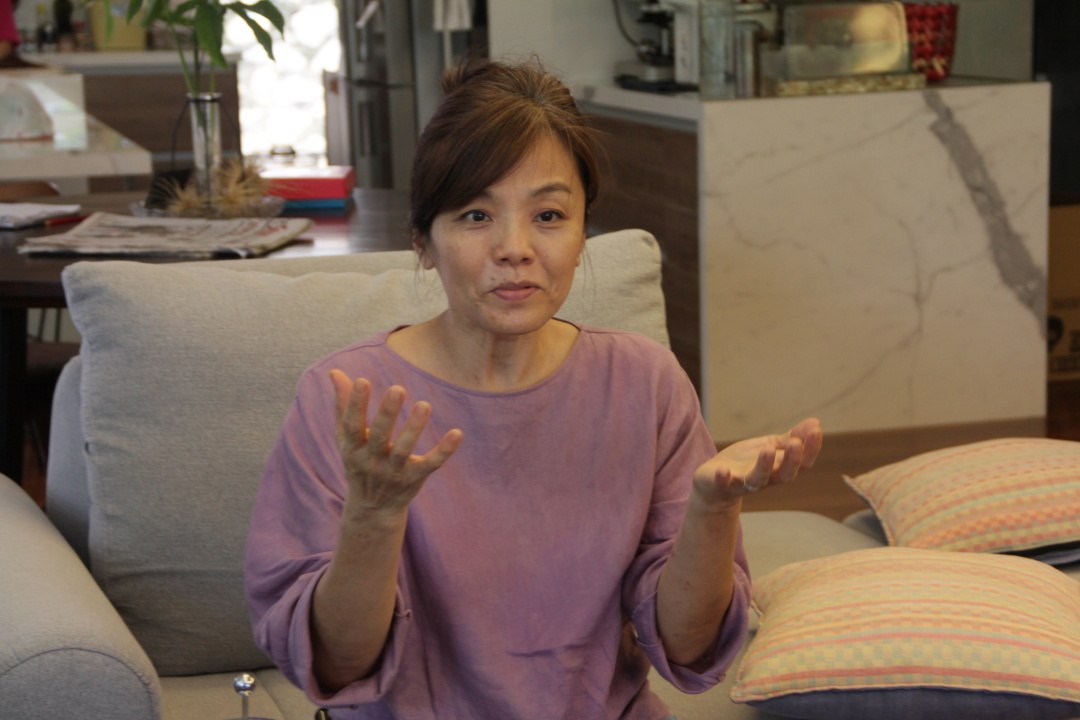 ◎ Going where needed
In 2006, she was already doing recycling work at home. In 2008, by chance, she attended a talk on environmental protection. There, Stephanie, who was English educated and spoke good Malay, thought, "I should be able to do this too." She then accepted the invitation to join the promotion of environmental protection, and was everywhere, including the schools, communities, factories, companies, and government agencies, delivering the concept of environmental protection steadily in fluent English and Malay.
Whether it was recycling work or promoting vegetarianism, she continued doing Tzu Chi work. While sorting out recyclables, she was also sorting out her mood, regulating her own emotions. She went where she was needed. Through her various sharings and talks on environmental protection and recycling, she became increasingly confident, and later became the English emcee in many activities.
Looking back, Stephanie shared, "A person with depression has almost zero confidence. When I was tired, I did not feel like going out, but that was in fact the time I really had to go out." That she did. She left the house and joined Tzu Chi activities, believing that every activity was a Dharma learning opportunity. We reap what we sow. Thanks to her dedication, she found the source of salvation.
Stephanie was grateful to all who helped her through her eldest daughter's rebellious period. "Love the children of others like a mother would, educate your own children with Bodhisattva's wisdom," Stephanie remembered Master Cheng Yen's words of wisdom. After she was commissioned in 2013, she often rose early for the Master's Dharma talk at dawn. She also vowed to take on the English parent-child bonding class, translating the learning materials from Mandarin to English. Together with her husband, they expanded their love to include more children.
Now, her eldest daughter and son are working and studying abroad, and the youngest is studying at Tzu Chi International School. The lyrics from Prayer song, "let us end our hate with love" embraces the scarred Stephanie tightly. She finally understands why Echo Chien has wanted her to "do more".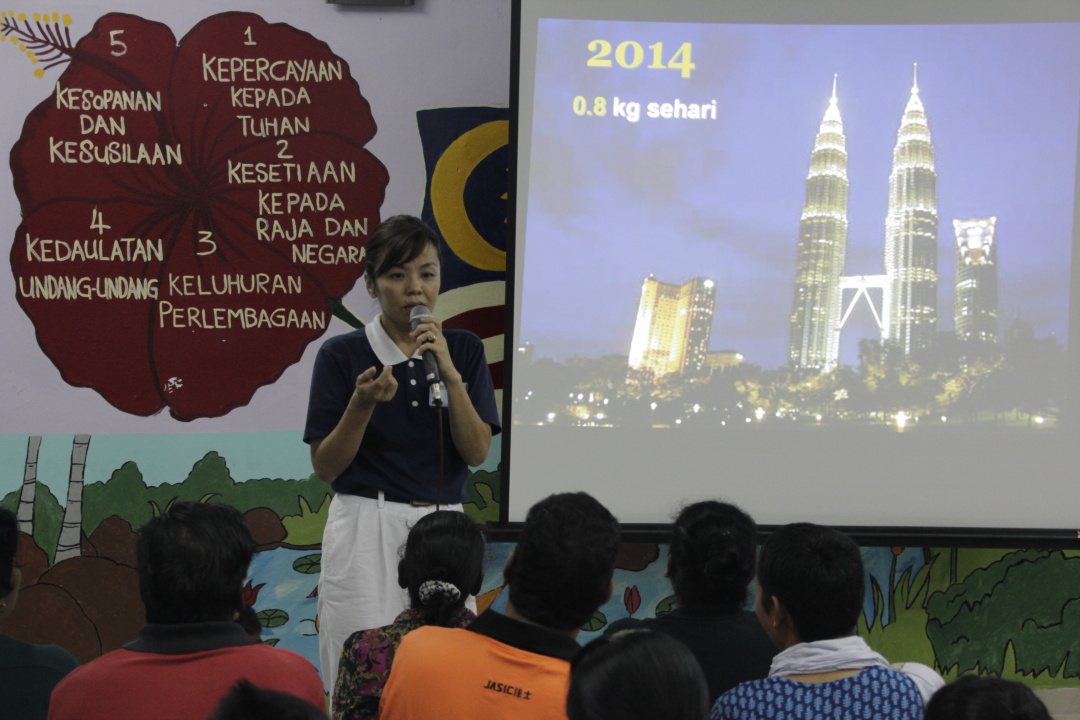 ◎ From receiving to giving
Stephanie has also been an editing volunteer of the English translation team of Wisdom at Dawn (Master Cheng Yen's Dharma talk). A year into the task, and after learning that an experienced volunteer in Taiwan shared the summarised voice recordings she made of Wisdom at Dawn, Stephanie decided to emulate. She began to produce audio files of three to five minutes in English out of the 24-minute programme with English subtitles, and share them, including with parents of English parent-child bonding class, so that everyone could learn the Dharma conveniently. Today she serves as one of the translators for the Morning Volunteer Assembly, translating Abode masters' 20-minute sermons for English readers.
"I did not know the Way of the Bodhisattva. It was only after listening to Master's sermons that I realised that all we have done was planting the field of merit. The newcomers are unaware, that is why they need Master's wisdom," Stephanie chose to share Master's wisdom this way.
Practising Buddhism is going out to help others with love and compassion. At the end of 2022, Stephanie set foot in Nepal, the birthplace of Buddha, and participated in local relief operations carried out by Tzu Chi. "With vows come affinities." After experiencing countless challenges, Stephanie said, "This is the path I want to take. The challenges I have encountered were there to push me towards the direction I am aiming." The melancholy heart has found her way out.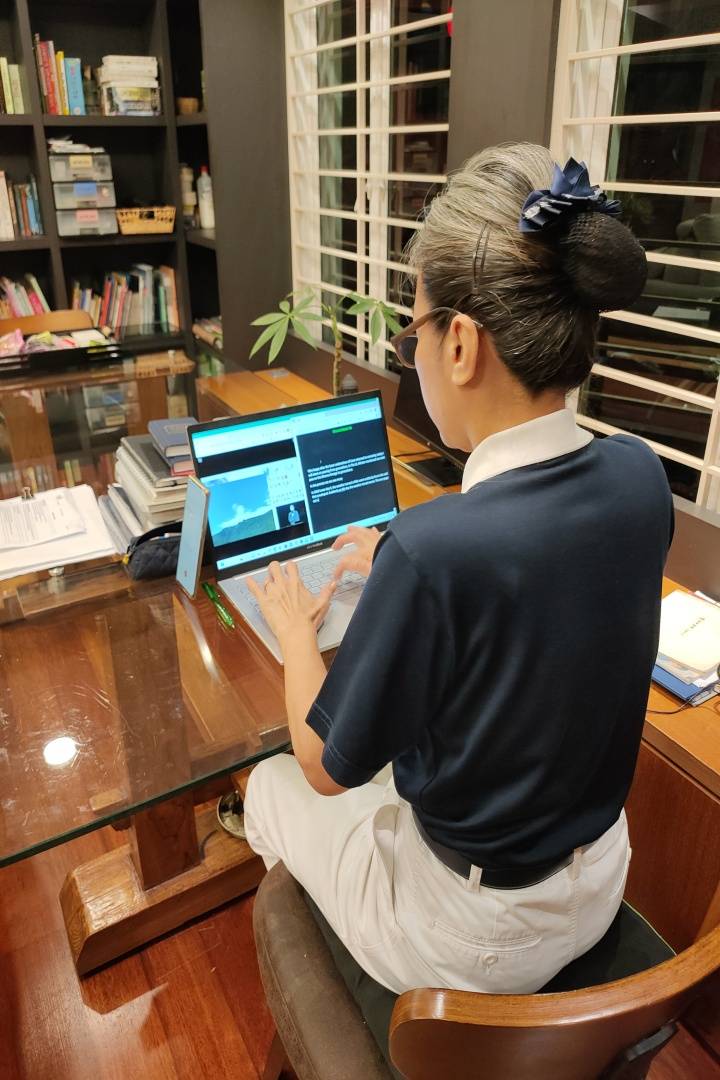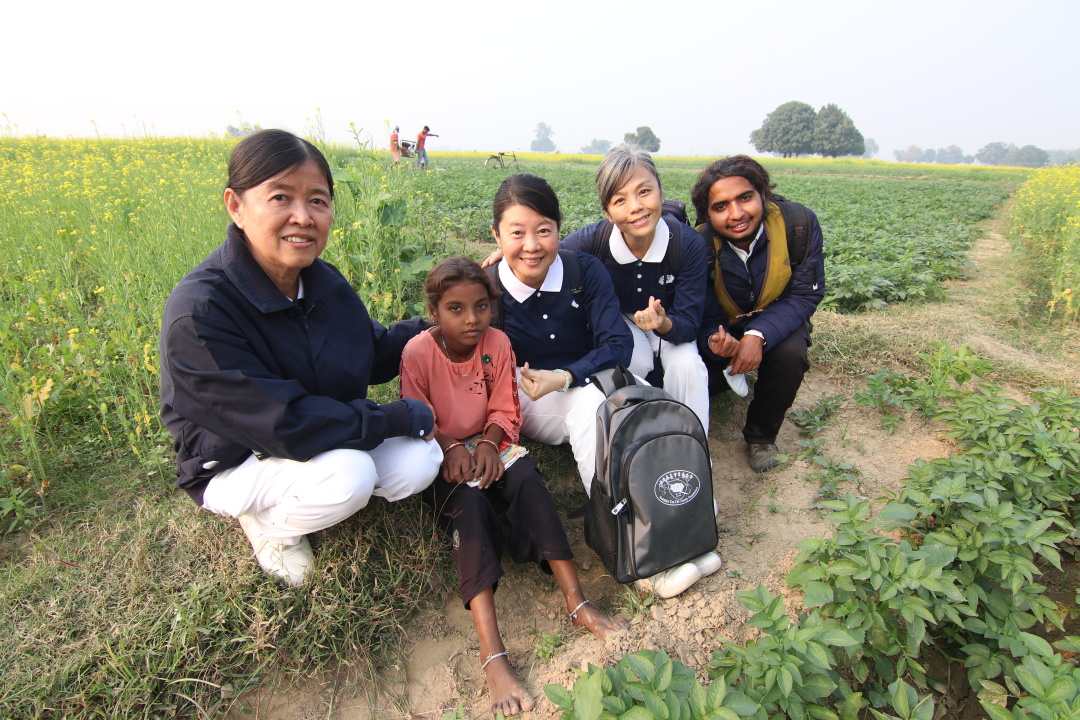 ●
Stephanie, who has been through the valley of life, lit her own inner light with the help of the Buddha-Dharma. Now, she is lighting up the path for others so that more people could feel the warmth and hope. Looking back, the bitterness and sufferings have long turned into the brilliance of life.