UNHCR Tzu-Chi Education Centres (Unity and Harmony Schools), were among the Rohingya refugee schools to receive education aid from the Khalifa Bin Zayed Al Nahyan Foundation, where the students will receive school uniforms, school bags, stationery and sports attire, among others.
At the "Humanitarian and Development Aid for Rohingya Refugees in Malaysia" ceremony on March 12, 2019, students and teachers from UNHCR Tzu-Chi Education Centres (Unity and Harmony Schools), Madrasah Hashimiah, Madrasah Al-Ikhlas and the Rohingya Education Centre in Gombak, were presented with the education aid funded by the Khalifa Bin Zayed Al Nahyan Foundation.
Donned in their respective school uniforms, students had filled the Dewan Kuliah Utama auditorium in University of Malaya by ten o'clock that early sunny morning.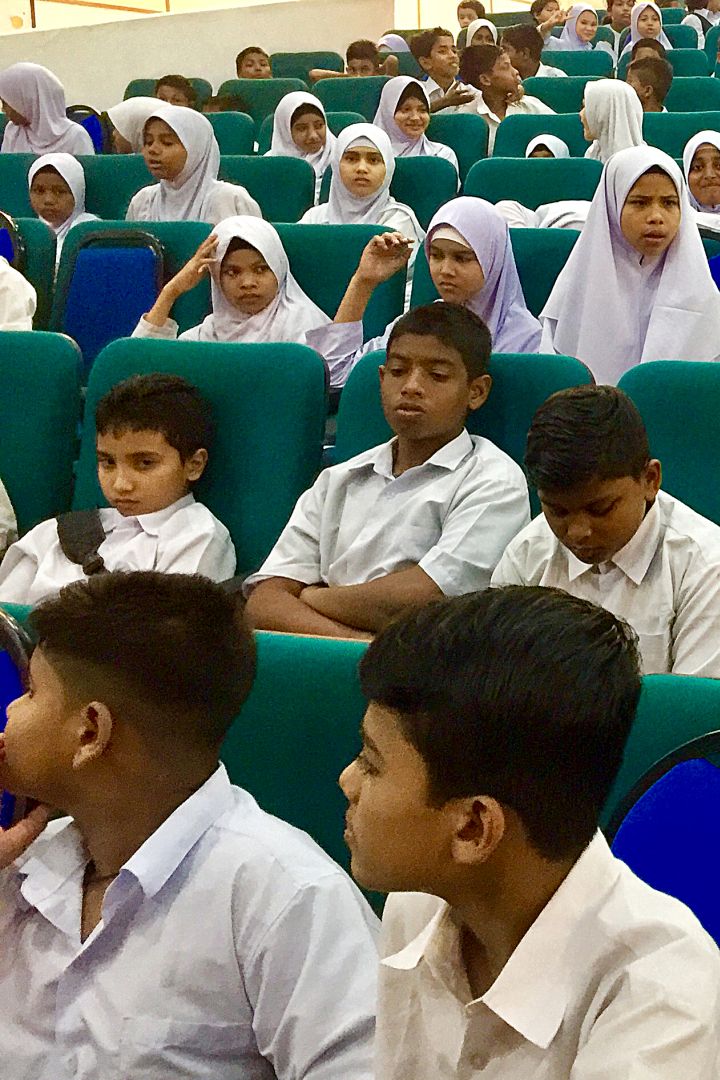 This was followed by the arrival at 12 noon of Khalid Ghanim Al Ghaith, the United Arab Emirates (UAE) Ambassador to Malaysia; Khalifa Bin Zayed Al Nahyan Foundation representative; Thomas Albrecht, UNHCR representative to Malaysia; Professor Datin Dr Raihanah binti Abdullah, Director of the Academy of Islamic Studies, University of Malaya; representatives from Wisma Putra and the Ministry of Women, Family and Community Development; members of the media and some university professors.
The Opening Ceremony commenced with the Q'uran and Doa recitation, followed by a short multimedia presentation about UAE's aid and the Khalifa Foundation.
In his speech, Khalid Ghanim Alghaith, the UAE Ambassador to Malaysia, expressed his sincere thanks to University of Malaya for their kind support in providing them with the auditorium to conduct the occasion. Khalid remarked that the Khalifa Foundation was established in July 2007. The Foundation's vision is to pioneer initiatives for welfare and its strategies are focused on education and health. The Foundation has entered into partnerships with global organizations, and has actively campaigned on taking care of children in the critical years of child development and also to create peace and prosperity.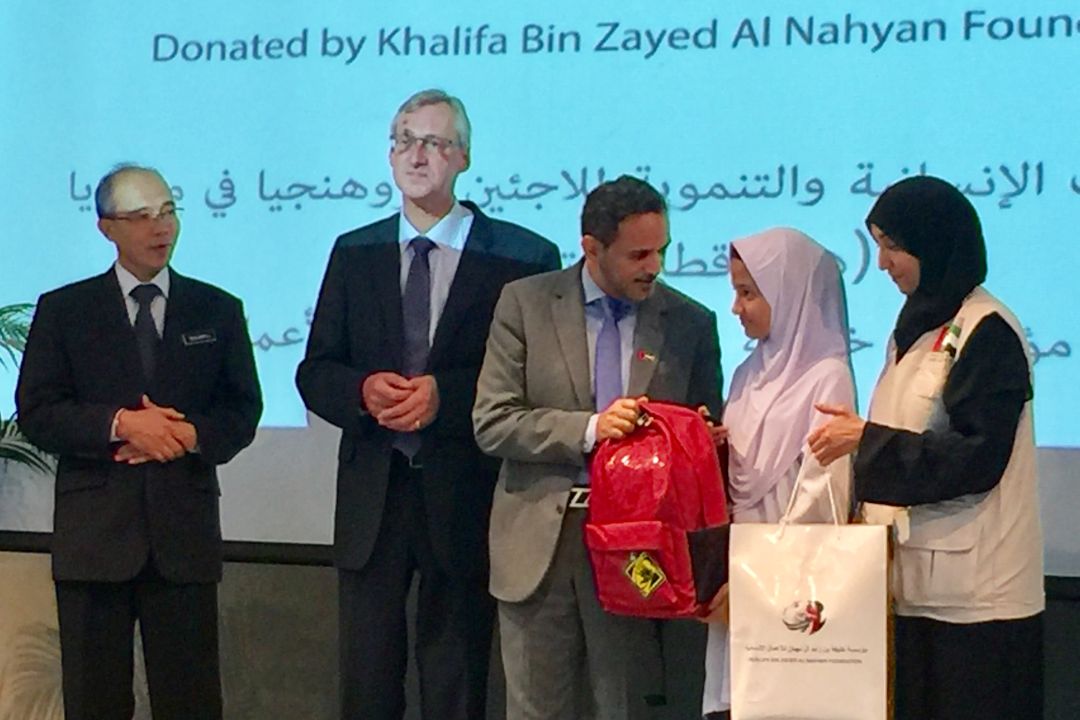 Thomas Albrecht, UNHCR representative to Malaysia, was then invited on stage to deliver his speech. He highlighted the issues in delivering education to refugees and internally displaced children. He emphasized that education is an essential element for nurturing children and youth to be active participants in achieving sustainable development goals. Education is a tool that no refugee should be deprived of. It allows them to develop skills and pursue opportunities, which are the most effective means of reducing poverty, thereby creating a peaceful and just society.
Hopefully, with more people and organizations rendering their support and care to the refugee children, they will have better access to education and thus, a brighter future.