The third edition of the Corporate Malaysia and Indonesia Entrepreneurial Camp, themed "Seeking Fulfilment in Serving Society" was held on October 5, 2019 at the KL Tzu-Chi Jing Si Hall. The two-day event, attended by some 600 participants from Malaysia and Indonesia, featured a lineup of 23 speakers, who shared the meaningful ways in which Tzu Chi's principles and values have enriched their lives.
As early as 8 a.m., the participants started arriving at the event venue and settled themselves in their seats, immersing themselves in the serene atmosphere away from the hustle and bustle of the corporate world. Instead of business suits and briefcases, the participants came equipped with an open heart and mind, eager to exchange views on the significance of charity in a casual setting free from the stifling formality of business meetings and the cutthroat pace of the corporate workplace.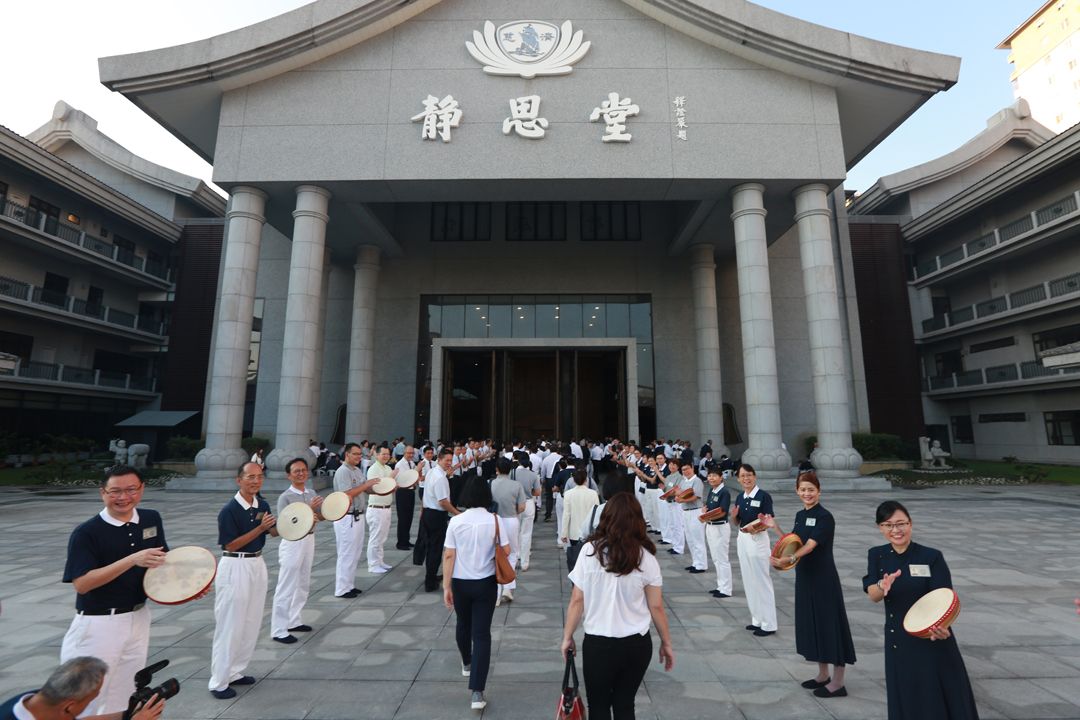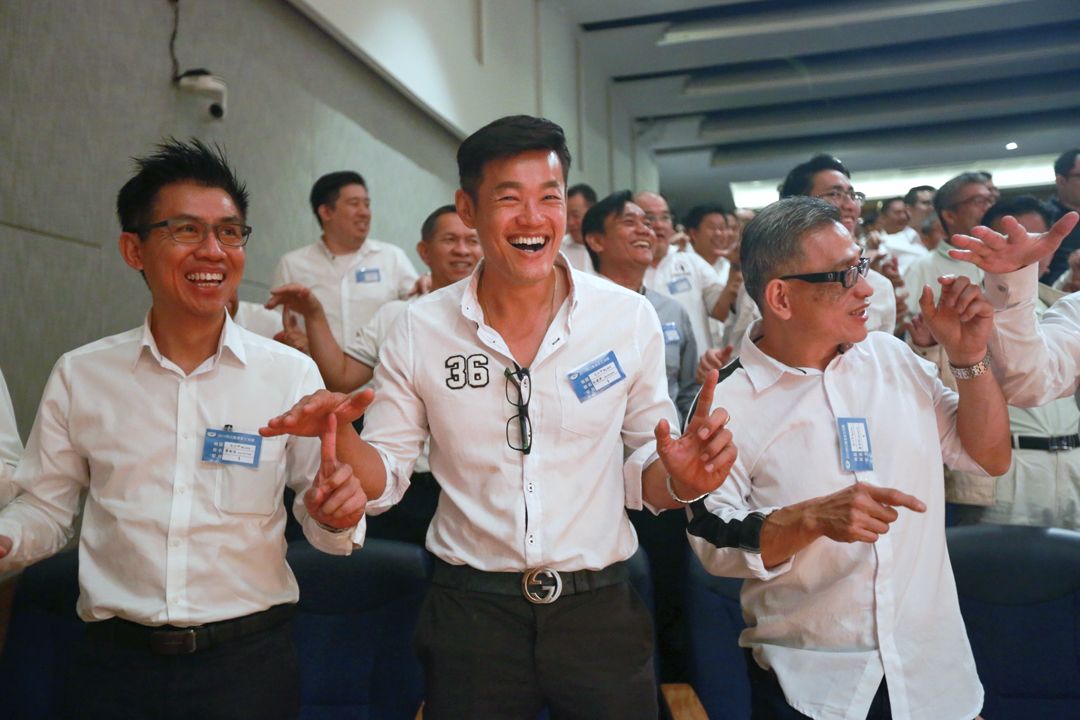 After a light-hearted ice-breaking segment, the event commenced with a trip down memory lane by Josephy Chen, Da Ai TV Taiwan newscaster and manager of the station's news department, who presented a talk detailing Tzu Chi's development from its founding years, commonly known as the Bamboo Bank Era, to its current stature as an international non-governmental organization (NGO). Despite her petite frame, the intrepid Josephy has participated in international disaster relief missions and braved harsh conditions in her line of work to deliver compelling news reports, fuelled by exceptional resilience and a firm conviction in the redemptive power of kindness, no matter how small the deed. Accompanied by moving images documenting her journeys, she drew from her experiences to illustrate Master Cheng Yen's philosophy of providing assistance with compassion, gratitude and a sincere heart, while preserving the dignity of those on the receiving end of assistance.
For Sutrisno Siman William, a building contractor from Indonesia, this was his first time attending an event at the KL Tzu-Chi Jing Si Hall. "I was moved by the stories shared by the speakers, which motivated me to make use of my time on Earth to not only live a meaningful life, but also strive to help others. Rather than leaving behind a fortune for the next generation, we should leave behind a legacy of virtue, passing down life lessons through the generations to make the world a better place. I aspire to participate more actively in Tzu Chi's work upon returning to Indonesia. After all, our life derives value not from work, but from our contributions to society and our efforts to improve ourselves," surmised Sutrisno, who is currently involved in home visits to care recipients and recycling work on a casual basis.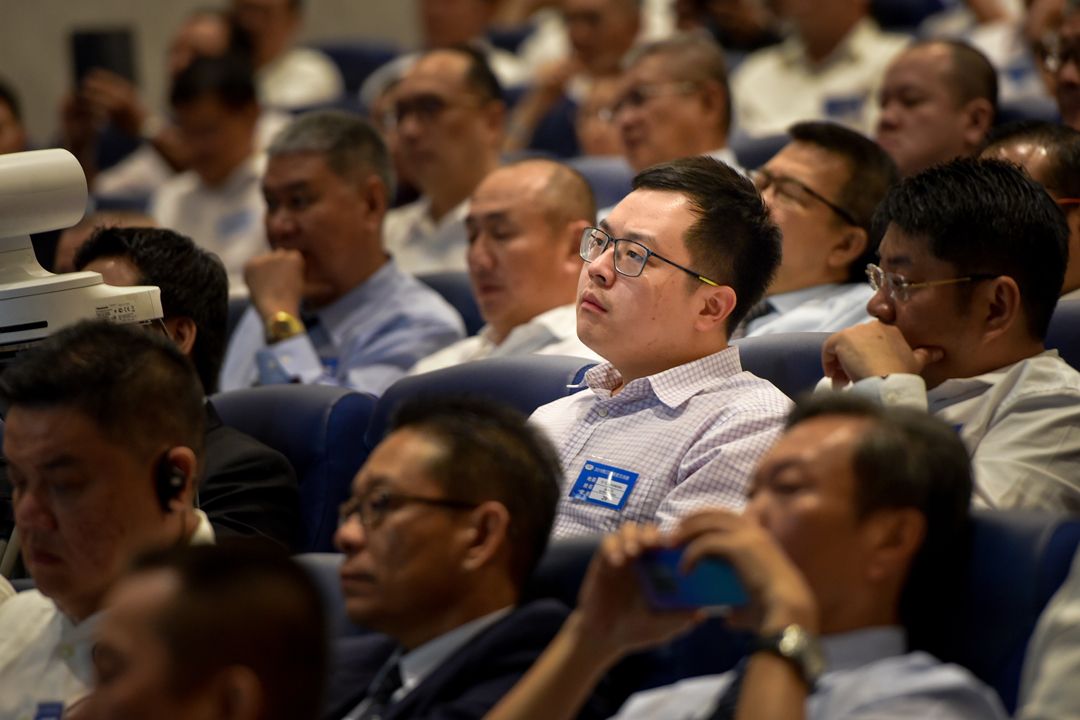 Sugianto Kusuma, an Indonesian entrepreneur and the chairman of Agung Sedayu Group, offered participants a glimpse into the disaster relief efforts of Tzu Chi volunteers in Indonesia by recounting his observations during the 2018 Sulawesi earthquake that struck the city of Palu with a magnitude of 7.4. The earthquake triggered a tsunami with waves reaching six feet high, wiping out several villages and claiming lives. In the aftermath of the disaster, volunteers from Tzu Chi Indonesia constructed two Great Love Villages to support the disaster victims in rebuilding their lives.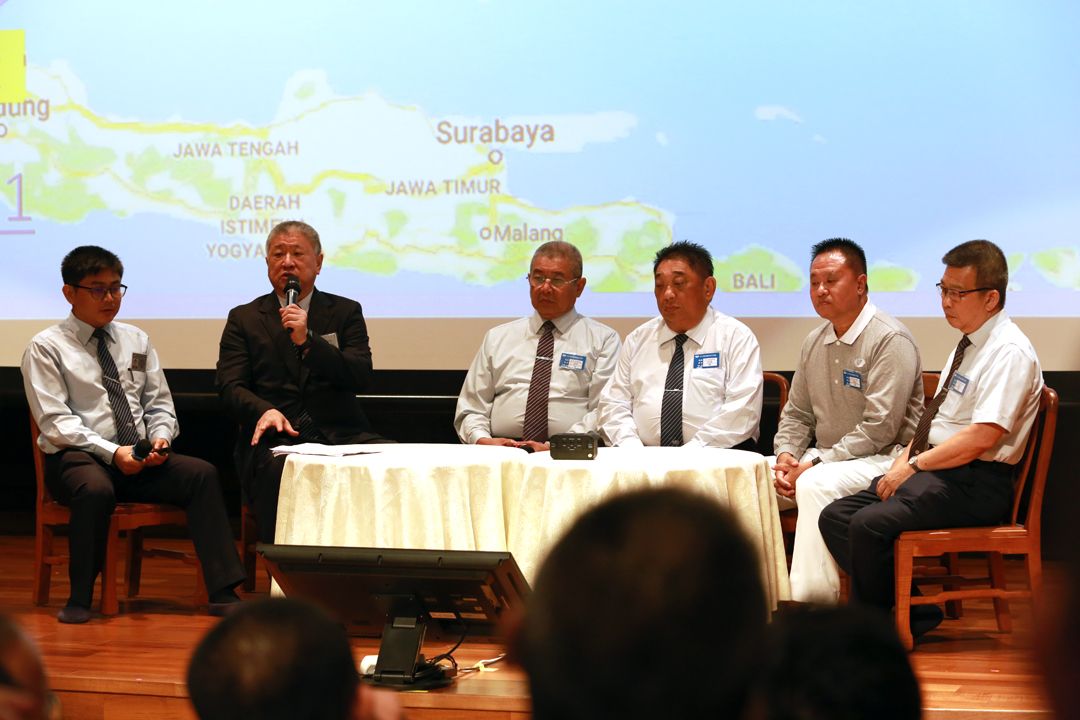 Liu Su Mei, the CEO of Tzu Chi Indonesia, commended the participants from both countries for their enthusiasm for learning from each other and their dedication to charitable causes, fostering an environment that encourages mutual growth. "Our shared belief in the spirit of kindness has guided us towards our purpose in life. It is up to us to decide the best way to utilize the time we have on our hands," she said during the event, besides expressing her gratitude to the organizing team based in Malaysia for their efforts in ensuring a welcoming reception and a fruitful experience for the participants and speakers from Indonesia.
Participant Tai Lee Ming, who hails from Ipoh, was constantly moved to tears by the speakers' heartfelt insights throughout the two-day event, confessing in jest: "I rarely shed tears. The last time I cried was when my supervisor reprimanded me during a part-time stint when I was studying in Japan." As the speakers shared their humbling experiences of serving the needy, Lee Ming wept in remorse as he reflected on his own inadequacy in extending concern to the suffering. He was particularly touched by Indonesian entrepreneur Eva Wiyogo's willingness to swallow her pride and bathe the feet of more than a hundred patients, as well as devote her time to ferrying Tzu Chi care recipients to and from the hospital for treatment, inspiring him to translate the lessons learnt from the speakers into action.
A greater purpose in life
The highlight of the event was a series of sharing sessions by four prominent husband-and-wife pairs of Indonesia's corporate sphere, all of whom are not only successful entrepreneurs in their own right, but also committed Tzu Chi volunteers.
Kuncoro Wibowo earned the 18th place on Forbes' list of Indonesia's richest net worth as the chairman of Indonesian retail conglomerate Kawan Lama Group, which owns subsidiaries in various industries, including hardware, furniture, toys and beverages. Growing up, he assisted his father in managing a modest hardware store. The experience gained throughout his early years, coupled with his diligence and eagerness to learn, has granted him a competitive edge over others as he steadily worked his way up to his present status. His advice for succeeding in the corporate world: "Follow your instincts."
He stressed the importance of integrity, harmony and cooperation in operating a family-owned business. After participating in the inaugural Entrepreneurial Camp in 2017, he started taking part in various Tzu Chi activities, through which he learnt to dedicate himself to selfless service with gratitude, respect and love. His wife, Meutia Kumala, was pleased to observe that his character has changed for the better and that he has become more patient.
Edy Wiranto leads one of Indonesia's largest shipyards and United Global Ltd., a lubricant manufacturing company listed on the Singapore stock exchange. He shared with the participants anecdotes on his close bond with his father whilst reiterating the significance of filial piety and harmonious family relations, which kept the clan together through the challenges of sustaining a family business.
Now that his children are gradually taking over the mantle, Edy has started to contemplate pursuing a more meaningful calling in life. A series of chance encounters led him and his wife, Cindy Lie, to commit as Tzu Chi volunteers in 2014. Cindy noted that Edy has become more forgiving and understanding ever since walking the Tzu Chi Path.
Siswanto Widjaja Lauwensi runs a steel hardware trading company with his family and serves as the associate general manager of Da Ai TV Indonesia, to which he contributes a substantial share of his company's profits. He believes that Da Ai TV plays a significant role in imparting positive values to the masses with its wholesome programming.
A visit to the Jing Si Abode in Hualien in 2010 changed the course of Siswanto and his wife, Shelly Widjaja's life. The couple pledged to serve dutifully as Master Cheng Yen's disciples. Shelly revealed that participating in home visits opened her eyes to poverty and suffering, instilling in her a sense of obligation to give back to society. Her work with Tzu Chi has also exposed her to the premature deaths of cancer patients and the grief of bereaved families, reminding her to cherish every living moment and not take life for granted.
Eva Wiyogo was a precocious child; she started trading watches at a young age to make ends meet for her family and escape poverty. Her first business venture flourished into a luxury timepiece enterprise with a clientele comprising the rich and famous. As her business expanded and her wealth inflated, so did her ego. She developed a competitive streak and became aggressively ambitious. However, thoughts of death and dying filled the feisty Eva with fear and an acute awareness that time is running out for her. This realization led her to commit to kind deeds by volunteering with Tzu Chi. "In our more than 20 years of marriage, she has never served me food – not even a bowl of rice. I'm touched that she is now willing to personally prepare meals for me," praised her husband, Hendro Wiyogo, drawing laughter from the participants.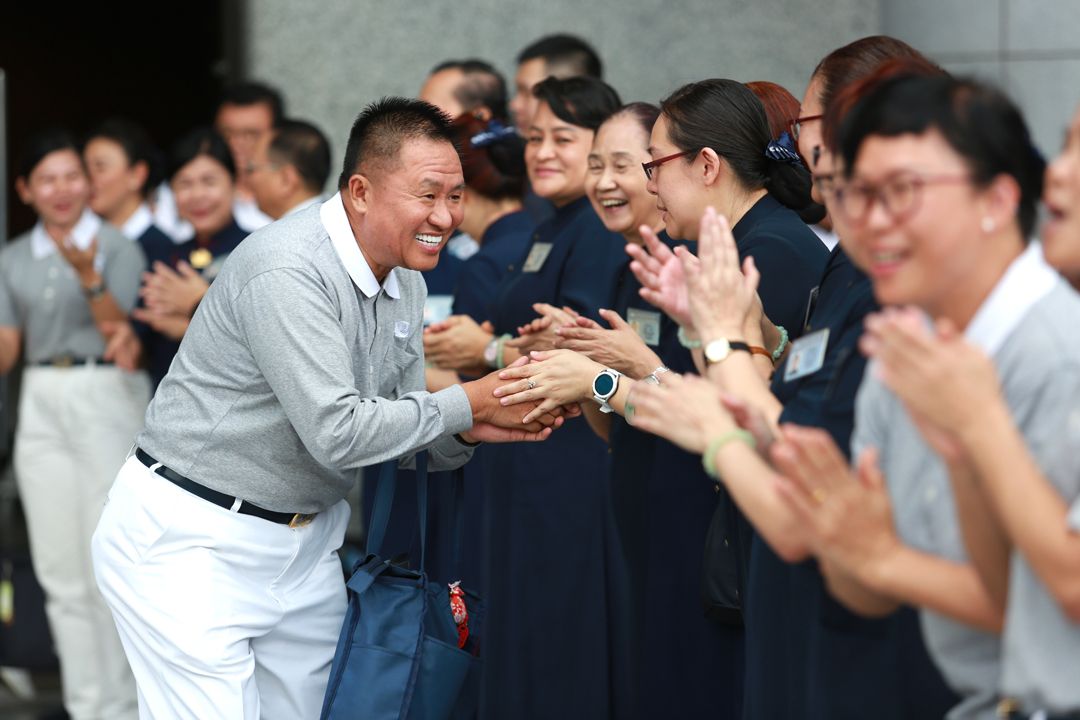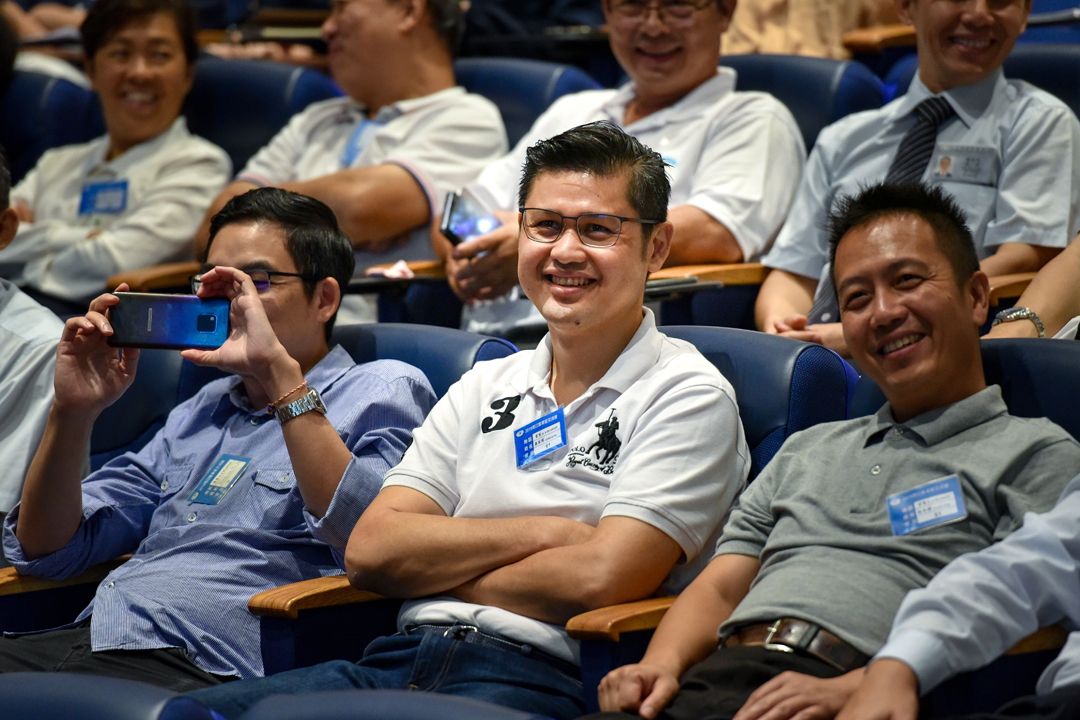 •
The event concluded on an uplifting note with new relationships forged between participants of both countries, leaving them with renewed motivation to take their entrepreneurial ventures to greater heights and at the same time, give back to society and encourage the spirit of kindness in the workplace.