In an auspicious end to the year, more than 15,000 volunteers and members of the public thronged the KL Tzu-Chi Jing Si Hall for the annual Year-end Blessing Ceremonies held across 12 sessions from December 14, 2019 to January 12, 2020. For the first time in Tzu Chi KL & Selangor's 26-year history, Dharma Masters from the Jing Si Abode in Hualien, Taiwan were present at the session dedicated to volunteers on January 5, 2020 to personally distribute red envelopes of blessings and wisdom to over 3,000 commissioners and community volunteers.
As 2019 came to a close, volunteers and members of the public gathered at the KL Tzu-Chi Jing Si Hall to reflect on the past year and celebrate the dawn of a new year in a series of Year-end Blessing Ceremonies, held across 12 sessions from December 14, 2019 to January 12, 2020 with a special session dedicated to volunteers on January 5, 2020. One of two sessions on December 29, 2019 was conducted fully in English – the first of its kind by Tzu Chi KL & Selangor – to accommodate those who are more comfortable with the language. The collective theme for the occasion was "Sincerity, uprightness, faith and steadfastness are our nourishing ground; loving-kindness, compassion, joy and equanimity are our soothing breeze", a gentle reminder to return to Tzu Chi's core spirit by cultivating a sincere heart, conducting ourselves with integrity and serving selflessly with compassion and joy.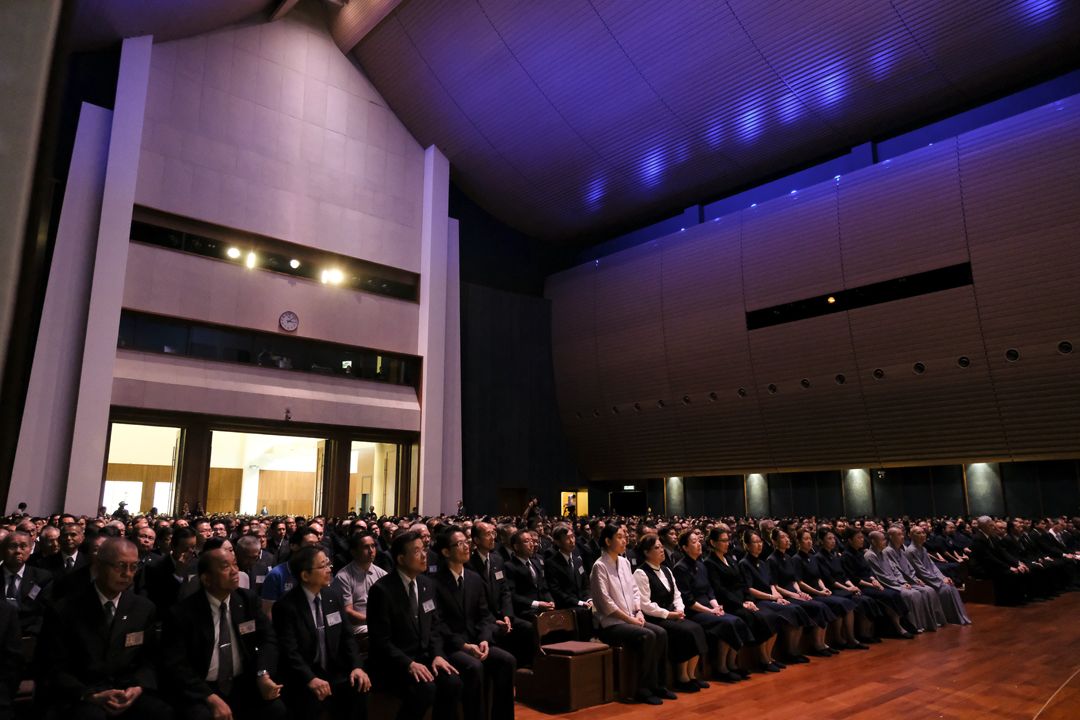 Master De Rang, Master De Ge and Master De Yuan, resident Dharma Masters from the Jing Si Abode in Hualien, Taiwan, graced the session dedicated to volunteers with their presence and delivered blessings on Master Cheng Yen's behalf. The session was also attended by the CEOs and persons-in-charge of local and overseas Tzu Chi chapters, representatives from the Tzu Chi Taiwan Headquarters, staff from the Taiwan-based Department of Religious Culture and Humanitarian Aid, representatives from Tzu Chi's core missions, distinguished guests and a team of volunteers from South Africa. The sharing sessions by the South African team and the Tzu Chi International School Kuala Lumpur (TCISKL) committee were featured as the hallmark segments for this year, providing a comprehensive glimpse into Tzu Chi's missions both at home and abroad.
Echo Chien, the CEO of Tzu Chi KL & Selangor, was moved by the presence of the Dharma Masters from the Abode and volunteers from South Africa. She also advised the volunteers to take heed of the Master's teachings and express reverence for the Master by reinforcing one's understanding of the Dharma and improving oneself through spiritual cultivation.
In anticipation of the TCISKL inauguration ceremony on January 6, the TCISKL committee and outreach team were invited to share their experiences working behind the scenes in ensuring the smooth running of the school. Sio Kee Hong, the deputy CEO of Tzu Chi KL & Selangor who also leads the TCISKL committee, recounted the many sleepless nights and the immense pressure he faced in keeping various aspects of TCISKL on track. He once sought Master Cheng Yen's counsel in stress management, to which the Master replied by advising him to work towards taking a proactive approach to overcoming stress instead of dwelling on it. Whenever he needed a boost of confidence, he would turn to the Jing Si Aphorism, "Nothing is impossible with confidence, perseverance and courage."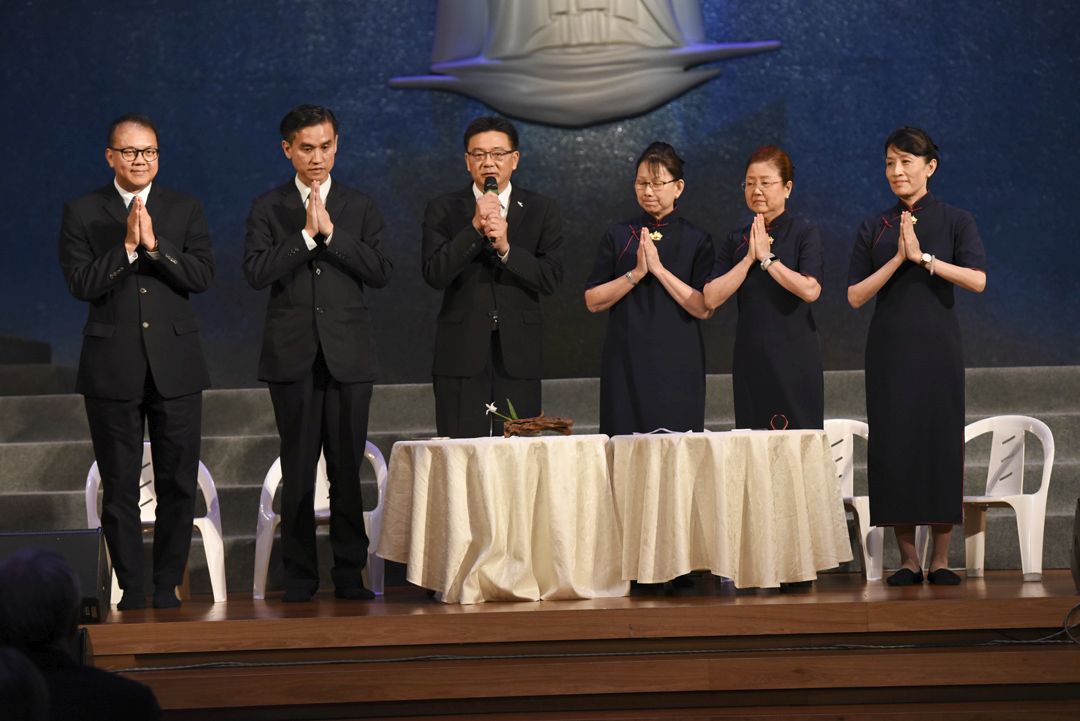 Blazing a compassionate trail in Africa
Frank Chu, the CEO of Tzu Chi South Africa, represented the South African delegation on their maiden trip to Malaysia. He shared inspiring anecdotes of the South African volunteers' disaster relief efforts, while his wife and fellow volunteer Yuan Ya-Chi presented heart-warming stories of their cross-border outreach missions. "Serving in South Africa is not an easy undertaking. It takes unrelenting resolve and steadfast conviction to overcome the many challenges along the way," he affirmed, adding that the volunteers continue to uphold the spirit of charity and kindness despite the harsh conditions. In addition, Frank shared heartening accounts of South African locals who were touched by the volunteers' acts of generosity and kindness in the aftermath of Cyclone Idai, which devastated three countries in eastern Africa in March 2019.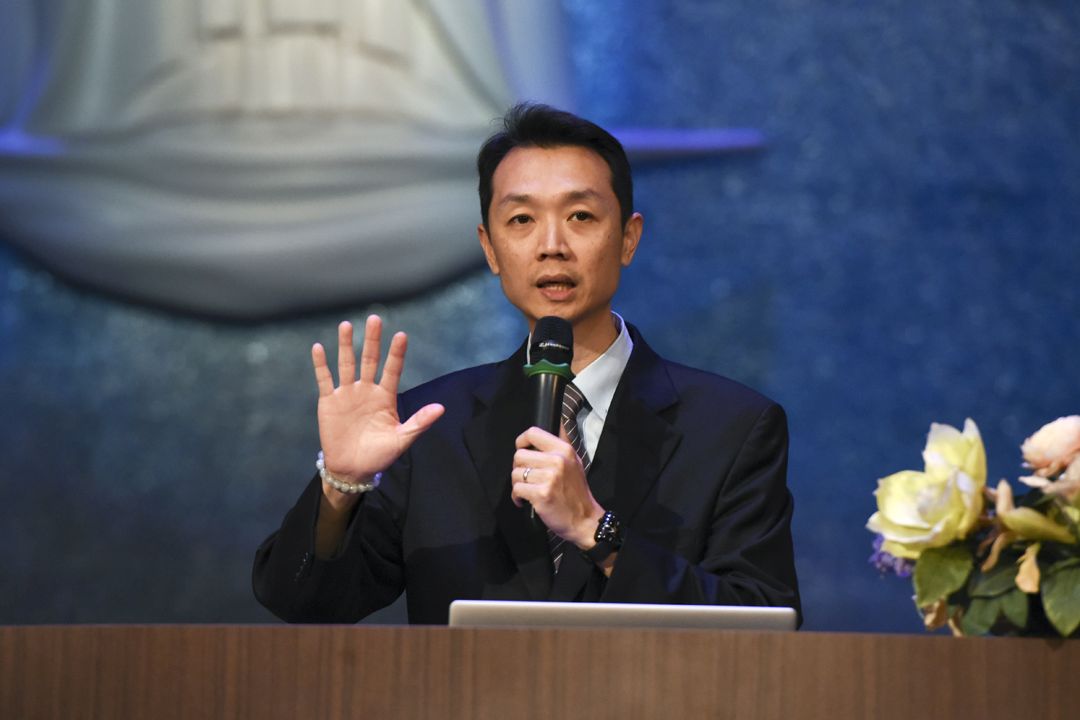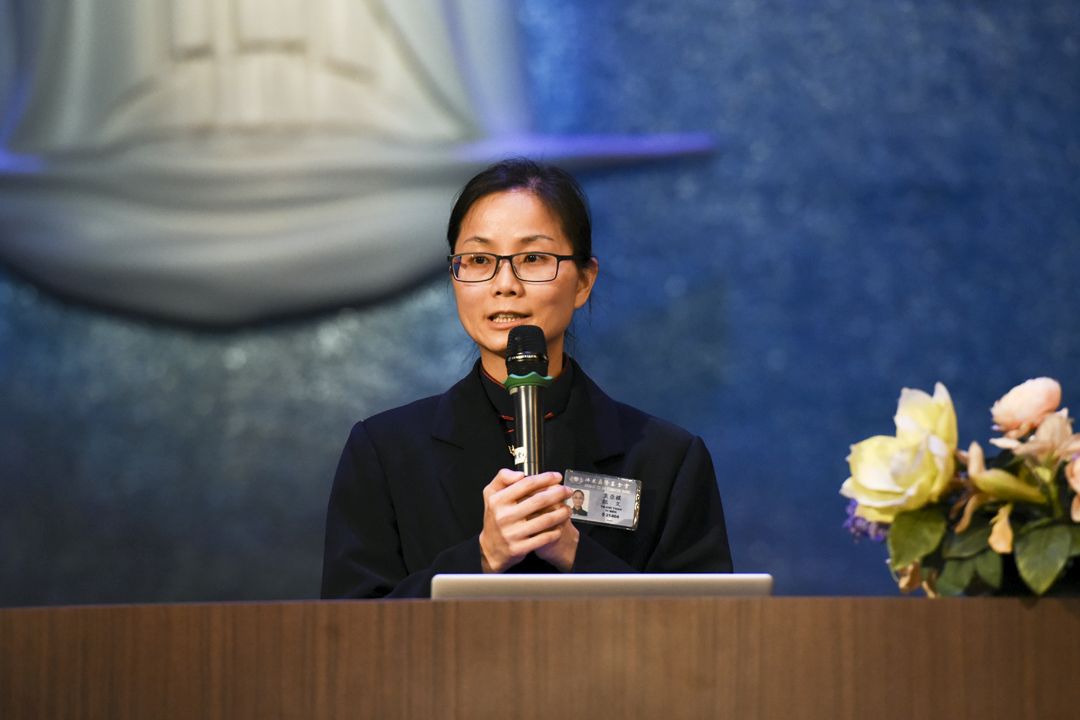 On the other hand, Ya-Chi recalled her encounters with a group of elderly South African volunteers, whose grit and resilience were profoundly inspiring. "An elderly volunteer was assaulted by her older brother and fractured her arm, but she appeared at a Tzu Chi event a week later with a grin on her face. An 80-year-old volunteer who injured her leg twice in two separate accidents had no qualms scaling hilly terrain with other younger volunteers. Another elderly volunteer pledged to serve until her last breath; she was still actively volunteering a week before her demise," she recounted.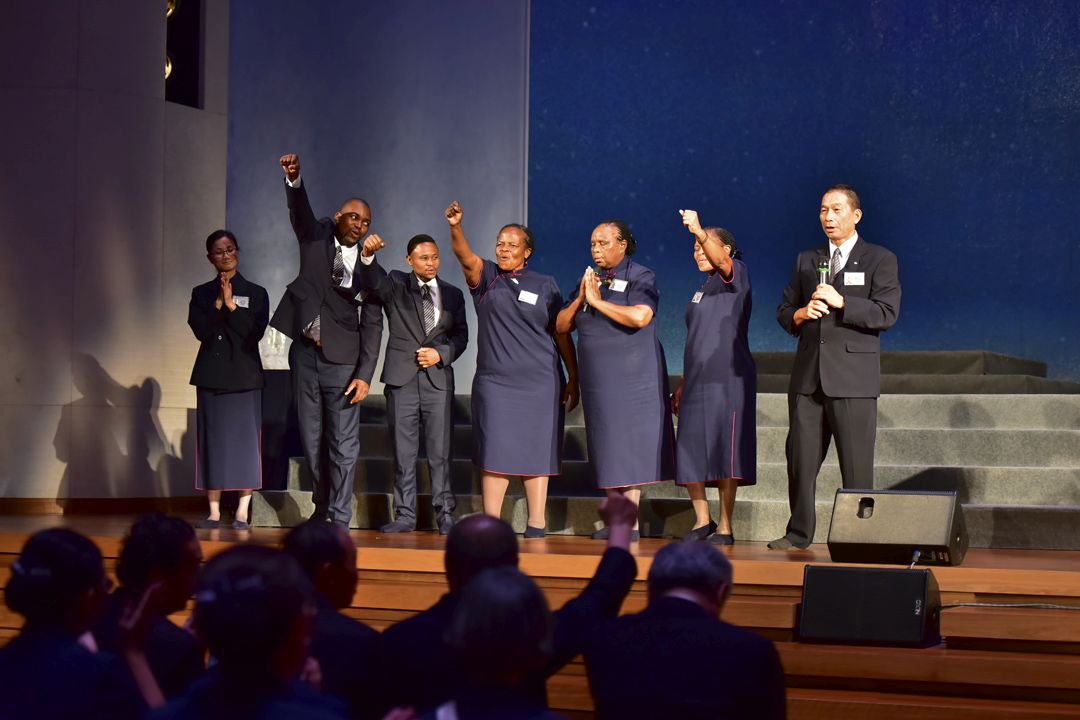 Tzu Chi's outreach efforts in South Africa are a constant highlight, for one of Master Cheng Yen's goals is to transform South Africa by empowering its people to live independent, meaningful lives. Taiwanese Tzu Chi volunteer and former CEO of Tzu Chi South Africa, Michael Pan is often credited for his efforts in introducing Tzu Chi's missions to South Africa and pioneering the international volunteer team in 2012. He managed to rally over 5,000 South African volunteers from Durban with minimal resources and led them on humanitarian relief efforts across the nation and abroad, spanning a total distance of nearly 270,000 km. The South African volunteers live in penury, yet remain devoted to the cause and are determined to make the best of their circumstances. They would even organize fellowship sessions in the outdoors, be it beneath the shade of a tree, or on a patch of land amidst the vast expanse of plains and fields. "Africa is a stretch of barren land, yet is enriched by the dissemination of the Dharma; the South African volunteers own next to nothing, yet possess a heart of gold that mirrors the Master's capacity for compassion," Michael mused.
• 
The Year-end Blessing Ceremonies ended with the attendees going home joyfully with a red envelope of blessings and wisdom – a token of appreciation from Master Cheng Yen for their support towards Tzu Chi's missions throughout the year.