On August 4, 2019, Tzu Chi KL & Selangor's Entrepreneurs' Group organized a charity banquet at Sheraton Petaling Jaya Hotel. The vegetarian luncheon, aiming at raising funds for the Tzu Chi International School Kuala Lumpur (TCISKL), was modest yet merry and heart-warming.
With the construction phase of Tzu Chi International School Kuala Lumpur (TCISKL) nearing completion and the phase towards its official commencement of classes scheduled in January 2020, Tzu Chi KL & Selangor's Entrepreneurs' Group again held a fundraising luncheon in support of the good cause at Sheraton Petaling Jaya Hotel.
The guests seated at 65 tables were treated to performances that combined Chinese orchestra and martial art, presented by students from Tzu Chi Senior High School Affiliated with Tzu Chi University (TCSH), who were here in Malaysia for an exchange programme. The students' talent and decorum served as living testimonials to Tzu Chi's education. The group leader, Principal Lee Lin Hui, has faith that TCISKL will produce students with noble character and sound knowledge.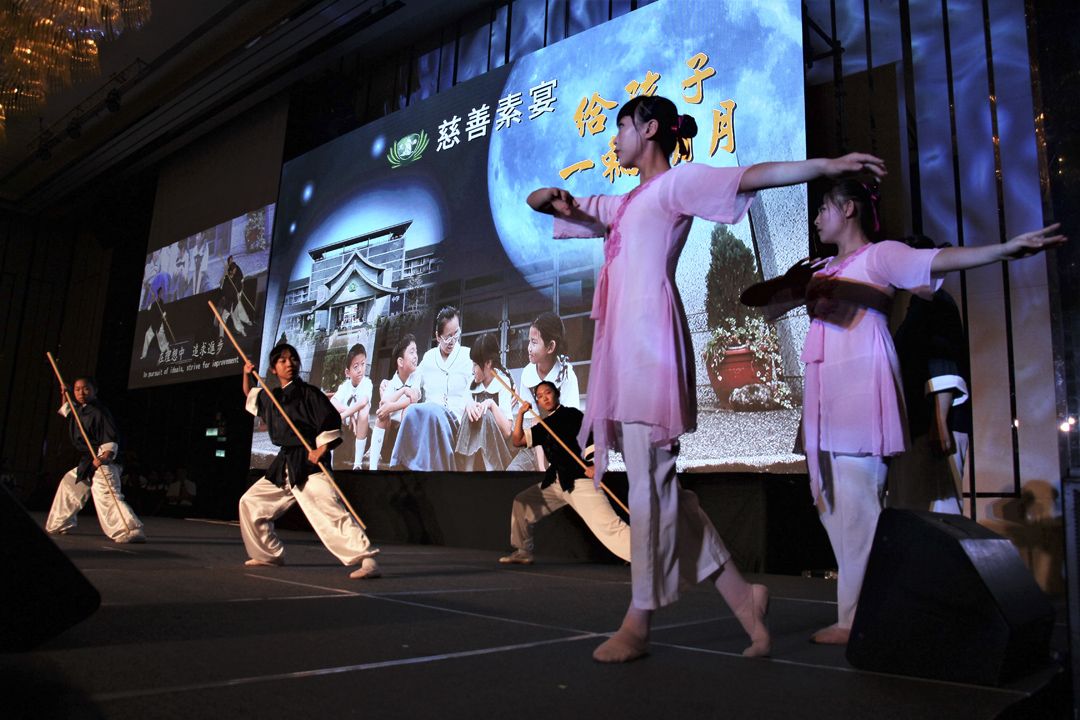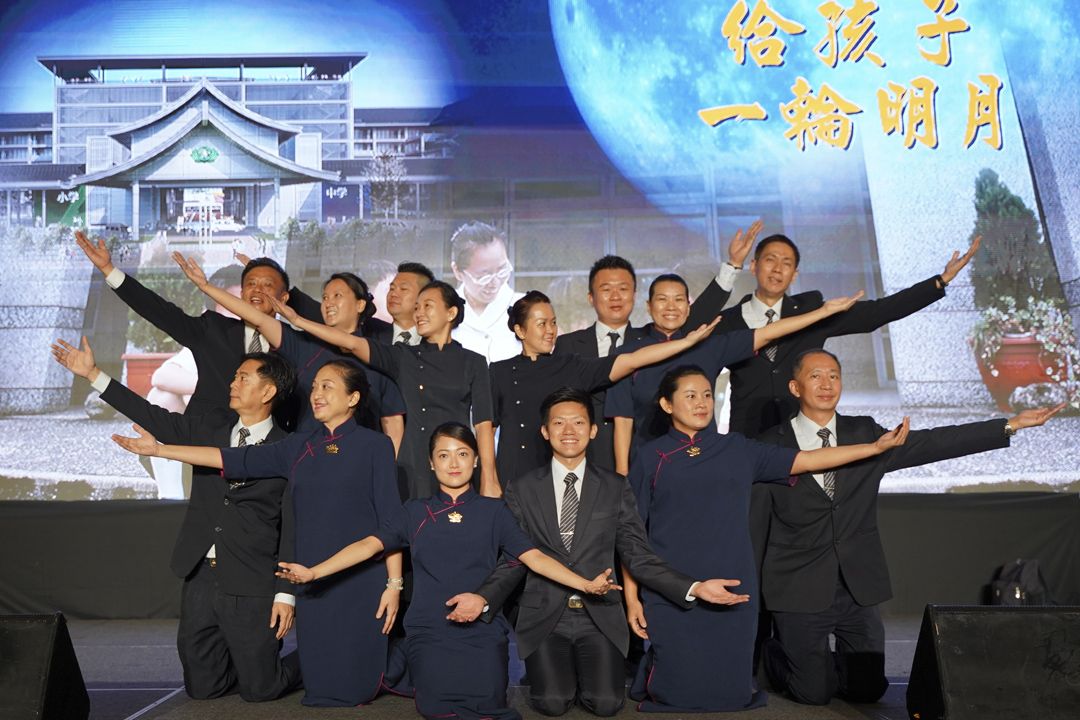 Principal Lee reckoned that it is no easy feat to set up a school. She was delighted to see the entrepreneurs extending their kindness and love towards the right cause. She remarked that the purpose of Master Cheng Yen overcoming all difficulties and challenges to set up Tzu Chi Junior College of Nursing (now Tzu Chi University) is none other than to nurture talents for local and global communities, as well as to purify the mind through education. She likened TCISKL to a "branch campus" of TCSH, and looks forward to TCISKL paving the way for future generations.
Through Principal Lee's sharing, Puan Sri Cecilia Lim, wife of Genting Malaysia Chairman, gained a deeper understanding of TCISKL's philosophy on education. She stressed the importance of a conducive learning environment and remarked that education imparted by school plays a significant role because children spend most of their time in school. She felt honoured to be invited to the event and wished the School a smooth completion.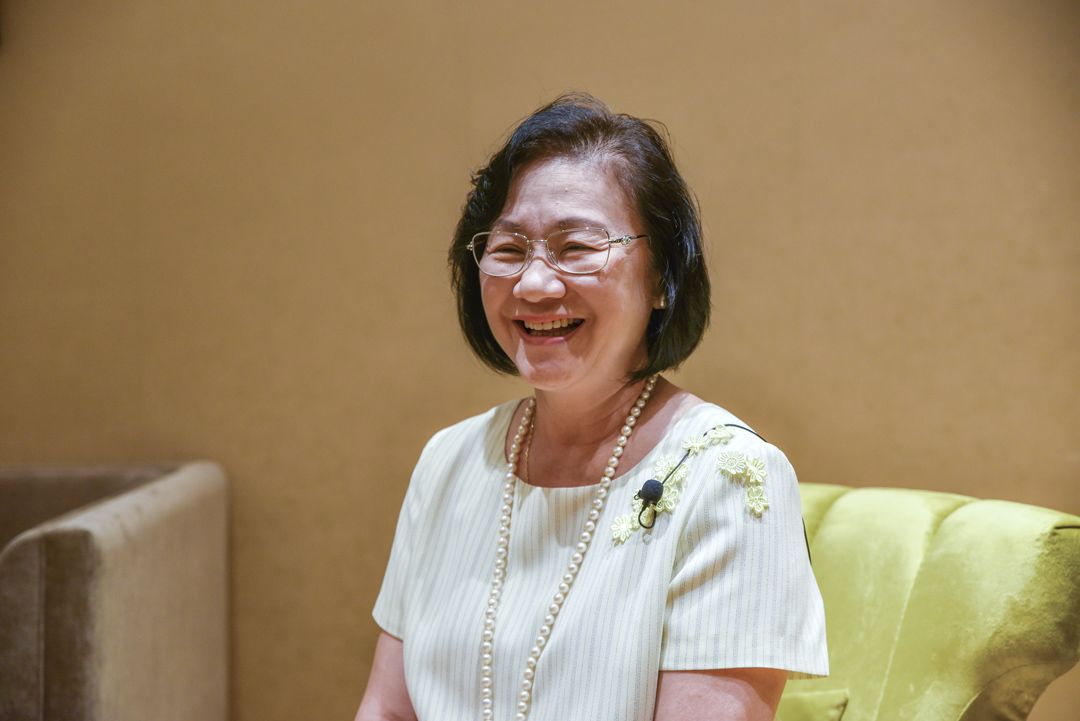 Anticipation and blessings
The Board Chairman of SJK (C) Kuen Cheng 2, Chai Beng Hwa, has always been supportive of educational efforts. He acknowledged the development of Tzu Chi's Four Missions and said, "Education is the fundamental of life and a key factor to the development and progress of a nation. Tzu Chi is setting up a school to promote the spirit of loving-kindness and peace in society. Thus, I'm fully supportive of its construction."
Apart from supporting Kuen Cheng High School and primary schools, Beng Hwa had donated towards the construction of TCISKL twice. He said, "Tzu Chi is nurturing future talents for society and is working towards purifying human minds. This will be a positive drive for society. I'll continue to give my support for the set-up of a Tzu Chi school."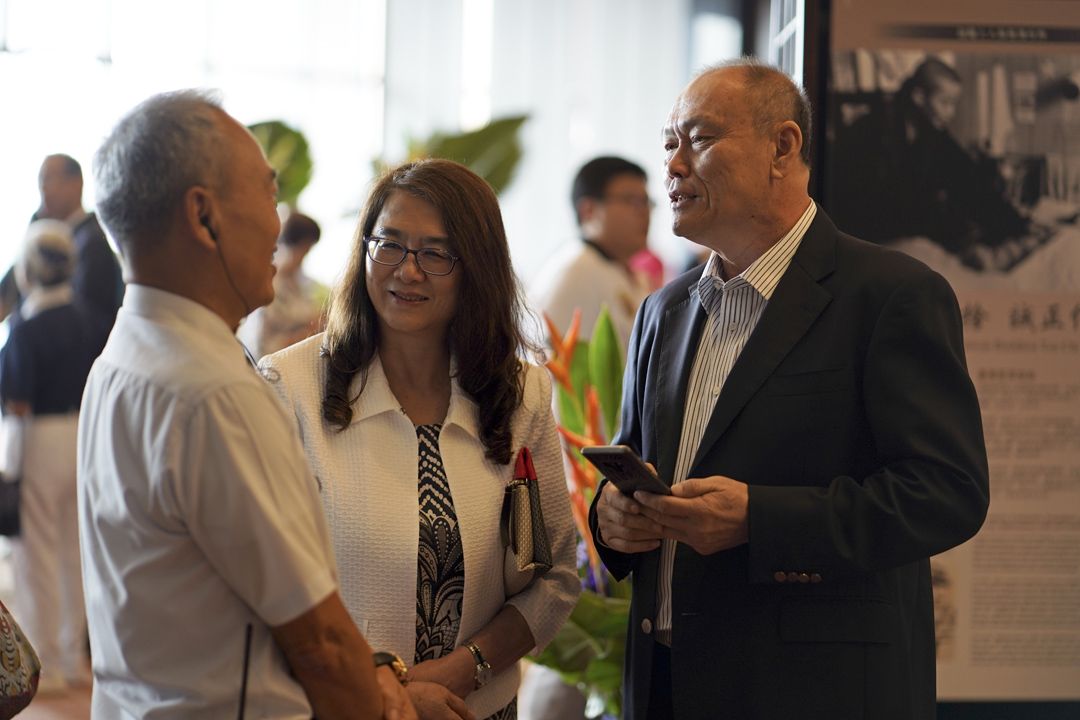 He looks forward for Tzu Chi's educational set-up to complement Malaysia's educational system, and that the teachers at Tzu Chi school will commit themselves to their teaching careers with a sense of mission on top of professionalism.
Another attendee, Tan Sri Datuk Ter Leong Yap, President of The Associated Chinese Chambers of Commerce and Industry of Malaysia (ACCCIM), has recently visited Taiwan and was inspired after meeting up with Master Cheng Yen. He felt that his attendance at the fundraising luncheon came about through his affinity with Tzu Chi, and it has allowed him to better understand the vision and mission of TCISKL. Having witnessed the humanistic qualities exhibited by the students of TCSH, he expressed his concurrence with Tzu Chi's educational principles with character shaping as its core and a holistic education as its foundation. He firmly believes that TCISKL will be a successful school, and one that will put the parents' minds at ease.
Attendee Wong Phooi Yee, Chairman of SJK (C) Damansara Parent-Teacher Association, found the volunteers' hospitality heart-warming. She said, "I could feel everyone is sincere in their efforts to raise funds for TCISKL." She likened TCISKL to a bright moon that will light the students' future and added that TCISKL, which emphasizes on humanistic qualities and character shaping, will provide an exceptional learning environment for its students. She said, "It matches my expectations for an ideal school that I've been searching for."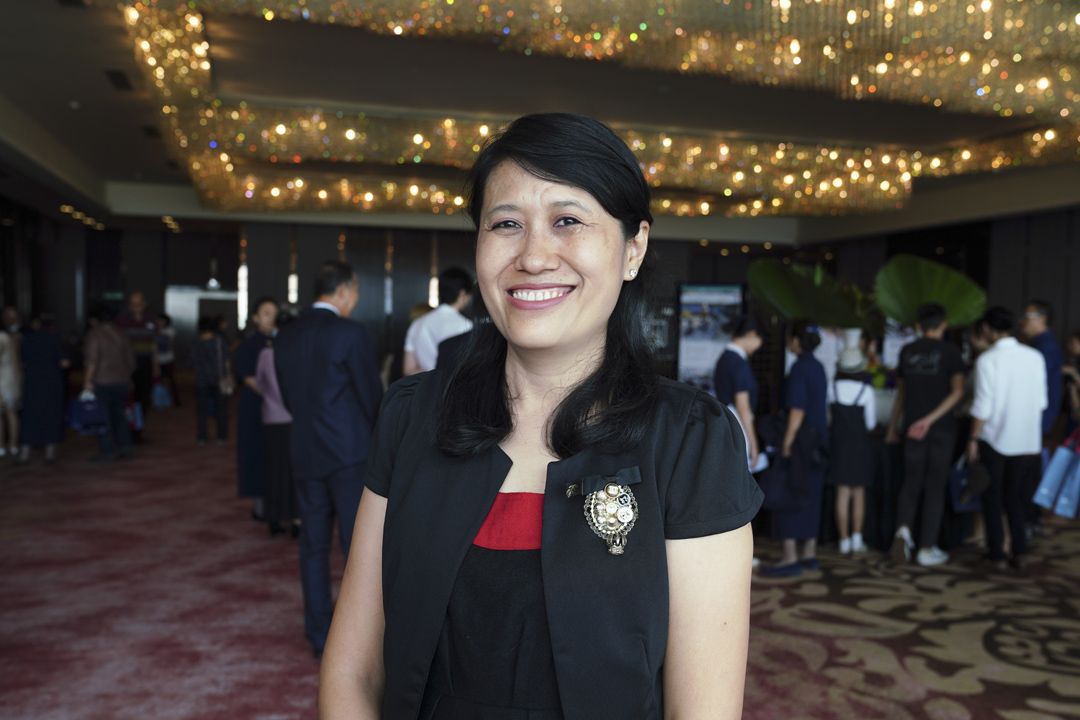 A global perspective
Volunteer Chew Siew Leng shared her parenting journey with the guests: "Tzu Chi's education stretches beyond its international school. It's a large organization, which to me is also an extensive learning ground."
The various challenges she experienced in bringing up her child with congenital disease, plus her struggles with depression, almost took her life. She was thankful for the affinity to come across Tzu Chi and to have met Echo Chien, CEO of Tzu Chi KL & Selangor, who has been her guiding angel. By sharing with her wise words of Jing Si Aphorisms and the Master's teachings, the latter has led her to transform her relationships with others and to walk the Bodhisattva Path together with her family members. As she learns along the path, she managed to foster closer bonds with her children and create a happy and harmonious family.
Khairulanuar, who represented his company at the luncheon, was glad to learn about the commencement of TCISKL in January 2020, especially for the reason that it is a non-profit centric school ran by an NGO. He believes that with its mission and vision, and the incorporation of global perspectives into its curriculum, the School will produce knowledgeable individuals with wholesome character.
Another attendee, Ganesan Palarivel, attended the event with his wife. He observed that Malaysian children are granted opportunities to education, however, the schools and parents tend to be result-oriented. He remarked, "I think not all children are good at study. What is important is that they become good people and acquire some skills, lest they become marginalized by society." He was impressed with the unique features of TCISKL and believed that the School could change general perception towards an education system.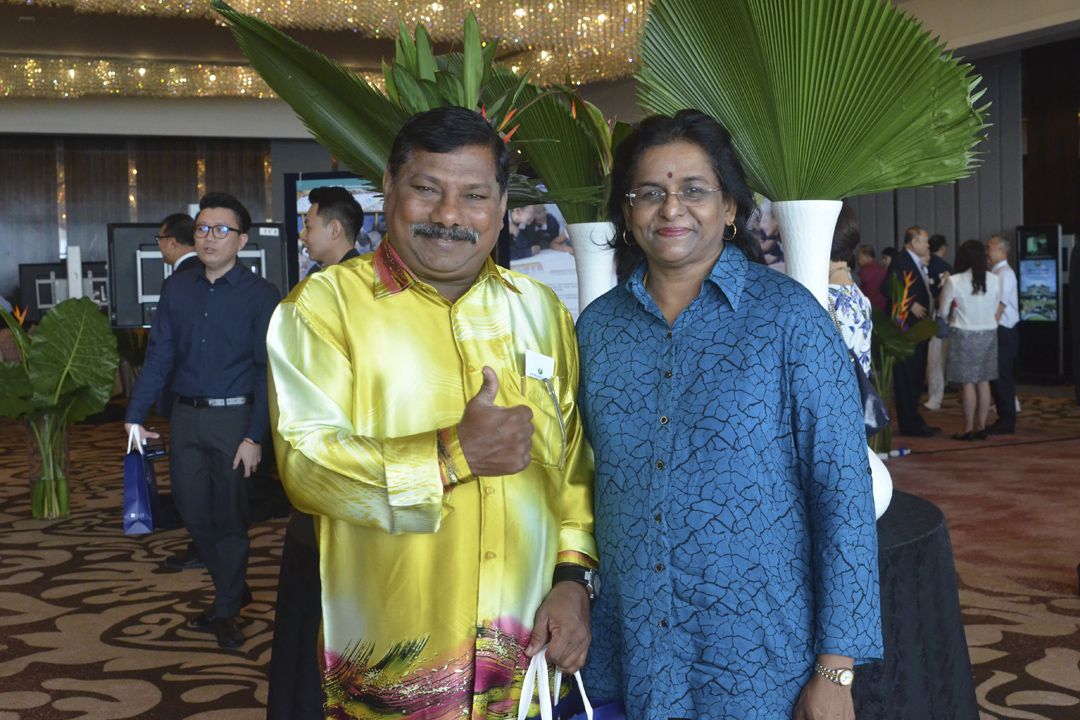 ●
Sio Kee Hong, Deputy CEO of Tzu Chi KL & Selangor, extended his gratitude to the business owners of Sheraton Petaling Jaya Hotel for their generous sponsorships of venue and food for TCISKL fundraising banquet, for the second time. He also informed the guests of the progress of TCISKL following the enrolment briefing held on May 1, 2019, as well as shared with them some touching stories where parents decided to relocate their families in order for their children to study at TCISKL.
Children are our hope for the future, and education can potentially transform a child, lighting their ways towards the right direction in life and a promising future.