To most people, one does charity when one is rich enough. However, some kind souls may not be financially rich and yet, they are willing to part with some of their savings for the development of education. This spirit of contributing for education earns the respect of others.
For the purpose of raising the building fund for Tzu Chi International School Kuala Lumpur (TCISKL), Tzu Chi volunteers and some public members came up with all sorts of ideas. These include tapping into their excellent culinary skills to prepare tasty food; transforming driftwood into beautiful and yet functional chairs; and using their "green fingers" to nurture lovely bonsai plants for charity sale. In addition, those with immense loving-kindness have contributed as Tzu Chi Honorary Board Members (see Note). This is truly a manifestation of their spirit of Great Love and generosity for the sake of education.
Actually, it is not that difficult to donate money for charity, but to willingly donate a huge sum from one's limited financial possession is not easy. But then again, some with a great vow and a big heart will seize the opportunity as they know how to put their money to good use for the benefit of society.
Education is the lifeline
When he was 18, Loi Shiao Kiang left Miri, Sarawak, to further his studies at University Putra Malaysia (UPM) in Kuala Lumpur. He came from a humble family, and after paying course fees and others, he would hardly have any money left. But, with determination and hard work, he managed to complete his degree, all thanks to his part-time work income and study loan.
Since teenage, Shiao Kiang has learnt that upon getting rich, one must not forget to repay society to earn merits. Therefore, be it big or small kind deeds, and irrespective of religions, Shiao Kiang would not hesitate to give his support, like printing of Dharma books for distribution, blood donation, and donation for kidney dialysis centre, single parents and Christian groups.
Now 37, Shiao Kiang has been involved with Tzu Chi for more than ten years. When he first joined Tzu Chi, he used to expect something in return for the kind deeds he had performed. He said, "I thought by making donations and helping others, my business would prosper. I was even naive enough to believe that they would bring me better luck when gambling…" Shiao Kiang shared that he had many bad habits, like fighting and gambling, when he was younger. Even after coming across Tzu Chi for some years, he limited himself to only participating in recycling activities and fetching care recipients to clinics for consultations. But then, after listening to Dharma talks by Master Cheng Yen, he slowly came to understand the true meaning of the Dharma and realize that "merits come not from praying but from spiritual cultivation".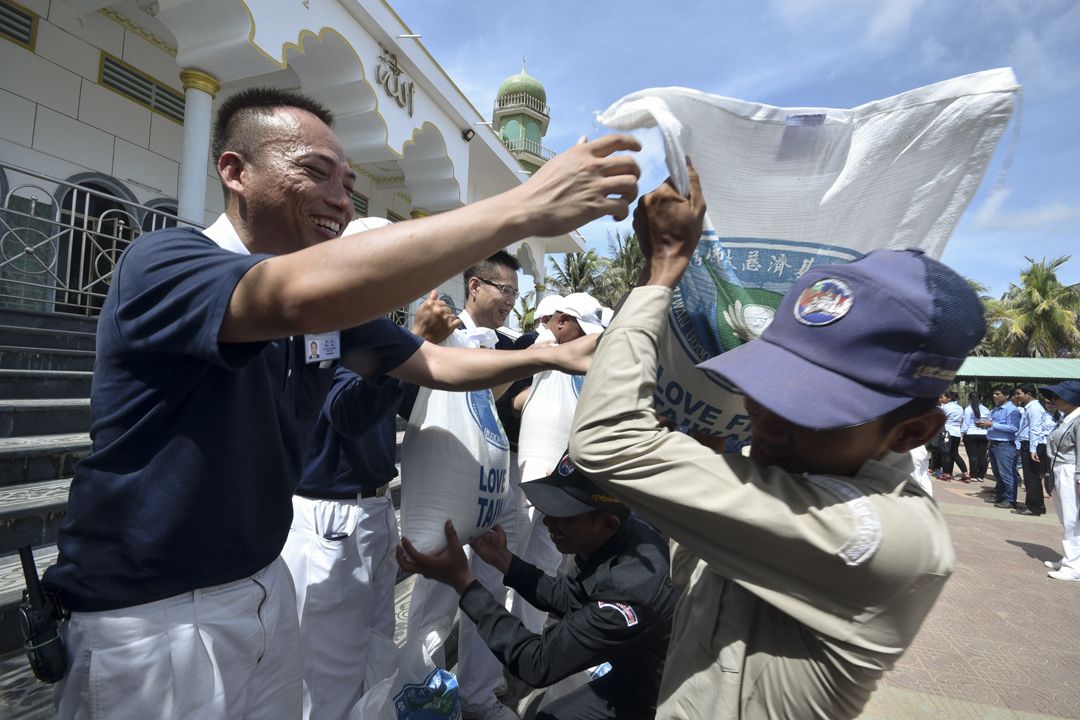 Just when Shiao Kiang decided to commit himself more to voluntary services, he lost one of good friends, who was the station master of a Tzu Chi recycling centre. To fill up the vacuum left by his friend, and at the same time, carry on his mission, Shiao Kiang took up his role at the recycling centre.
The journey of volunteering brought Shiao Kiang much joy, and his life seemed to be smooth-going. However, this did not last long. On August 29, 2018, his 85-year-old father passed away in his sleep. About a month later, his mother also passed away. These unexpected happenings rocked Shiao Kiang's strong belief that "good begets good". Having worked hard to earn a living away from home, he did not manage to repay his parents' kindness in time. He choked up and said, "At that moment, I had the notion that doing kind deeds was no guarantee of good blessings and good life for my parents."
The loss of his parents had in a way devastated Shiao Kiang and for a while, he lost his sense of direction in life and found it hard to cope with all the stress and troubles. He would cry at night and suffered from insomnia. He even thought of running away from people.
Shiao Kiang's wife, Lee Hung Jiew, saw the drastic change in her husband's temperament with much sadness and worries. She then suggested to Shiao Kiang to accompany her back to Jing Si Abode in Hualien, Taiwan, to serve as volunteers. Shiao Kiang, who was still wondering where his parents had gone to after death, agreed immediately. He said, "Hung Jiew is a person who constantly reflects upon herself. Her gentleness and smiles are antidotes to my temper and grief."
The positive energy around Jing Si Abode, plus the homecoming feeling and warm atmosphere, calmed Shiao Kiang's nerves. In addition, at a small group sharing session, he heard the sharing by Huang Jing Yi, the true character as portrayed in the Da Ai TV drama series, "Thanks for the Company", and gained a better understanding about doing kind deeds.
Jing Yi described herself as one who was fashion trendy, spendthrift and enjoyed life; obviously consuming her blessings away. Later, she realized that to save the world, we must first save the heart. At that time, Tzu Chi was in the midst of building a hospital. In recalling the Master's words: "Let's purify the mind with tangible building," she made a big vow to donate money for the benefit of the public. In order to make contributions for two Tzu Chi Honorary Board Members, Jing Yi and her husband, Yen Yi Hui, changed their lifestyle to become thriftier. They even humbled themselves to pick up vegetables and fruits discarded by others for consumption and wear second-hand clothing they bought from recycling centre. Their frugal living out of great generosity moved Shiao Kiang deeply. He said, "Sister Jing Yi may not have a house or a car, but she has great kindness and generosity. Inspired by her, the seed of great generosity in my heart began to germinate. I stopped wanting to wait until I'm very rich to contribute as an Honorary Board Member."
He discovered that true wealth exists in the Dharma and not in figures. "I finally understood that it's only when one benefits others that one can eradicate the five poisons of greed, anger, delusion, arrogance and doubt. Thus, I must learn to let go, only then can I be rich spiritually. Inner peace is something that no words can describe."
On March 3, 2019, while attending a volunteer training at KL Tzu-Chi Jing Si Hall, Shiao Kiang and Hung Jiew heard from the sharing by Deputy CEO of Tzu Chi KL & Selangor, Sio Kee Hong, and volunteer Tong Siew Bee, that TCISKL was in need of funds for its construction. Shiao Kiang then realized the time had come for him to do his part and donate for a good cause. So, while filling up feedback form for the training session, he indicated his vow to contribute as a Tzu Chi Honorary Board Member, though at that moment, he did not have that sum in his bank account.
He shared, "With or without that sum of money, I won't be very much richer or poorer. By donating it to TCISKL, the school will be able to produce future pillars for the country, even if we may not be around anymore."
That day, while on the way home, Shiao Kiang told Hung Hiew of his decision. The latter did not object at all. In fact, she gently said, "Being married to him, I'll give him my fullest support for all the right things he wants to do."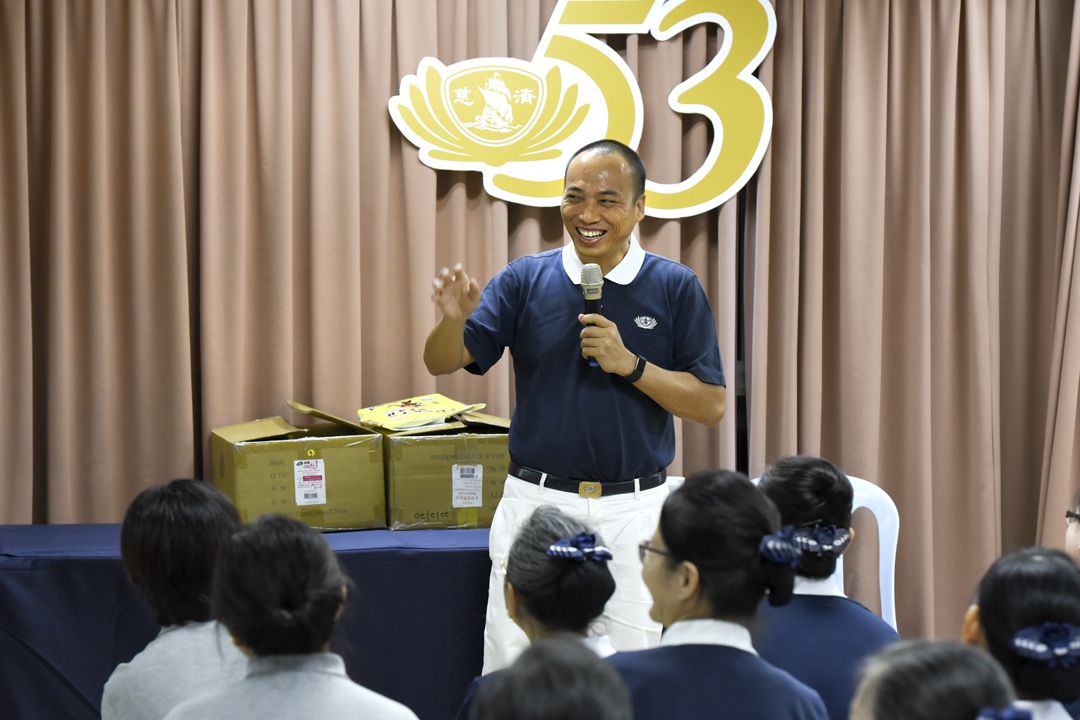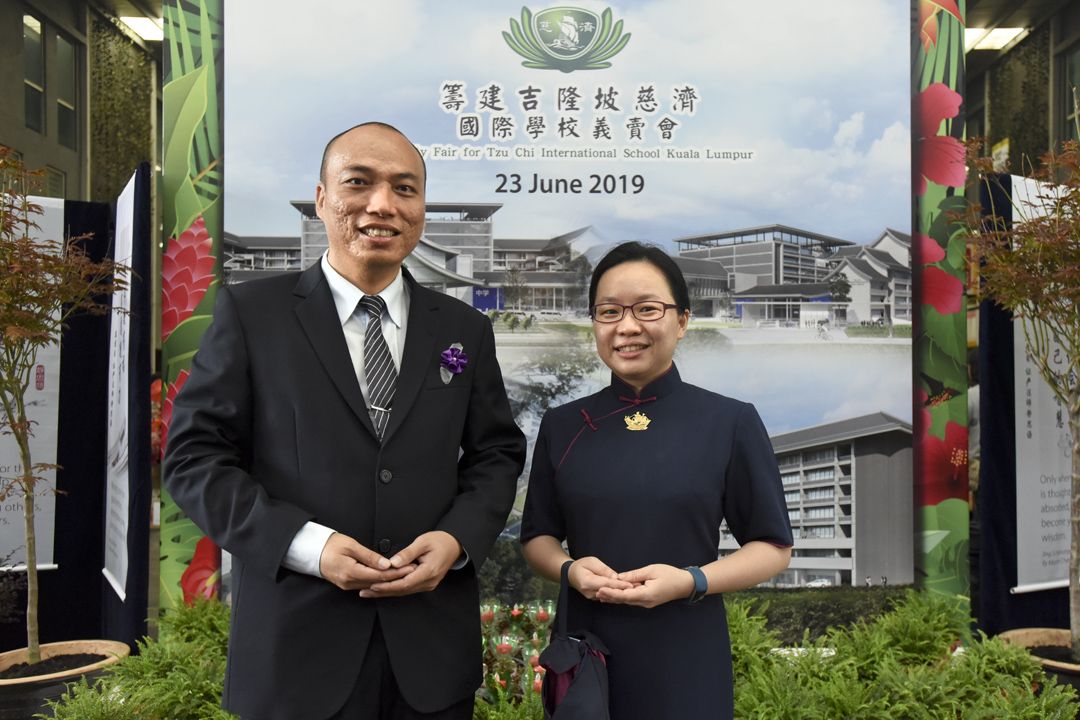 Education can change one's life
"It's in my mind all this while that one day, we'll have a Tzu Chi Honorary Board Member in the family," declared Shiao Kiang.
At the second organizing committee meeting of TCISKL Charity Fair, Shiao Kiang announced to everyone of his intention. He said that although he does not have the sum right now, he will start saving for it. Starting with his hair-cut expenses, he will choose crew cut hairstyle as this will reduce the frequency of trimming his hair, thus saving some money. Upon hearing Shiao Kiang's sharing, Chuah Seah Hoon was also motivated to make a similar contribution.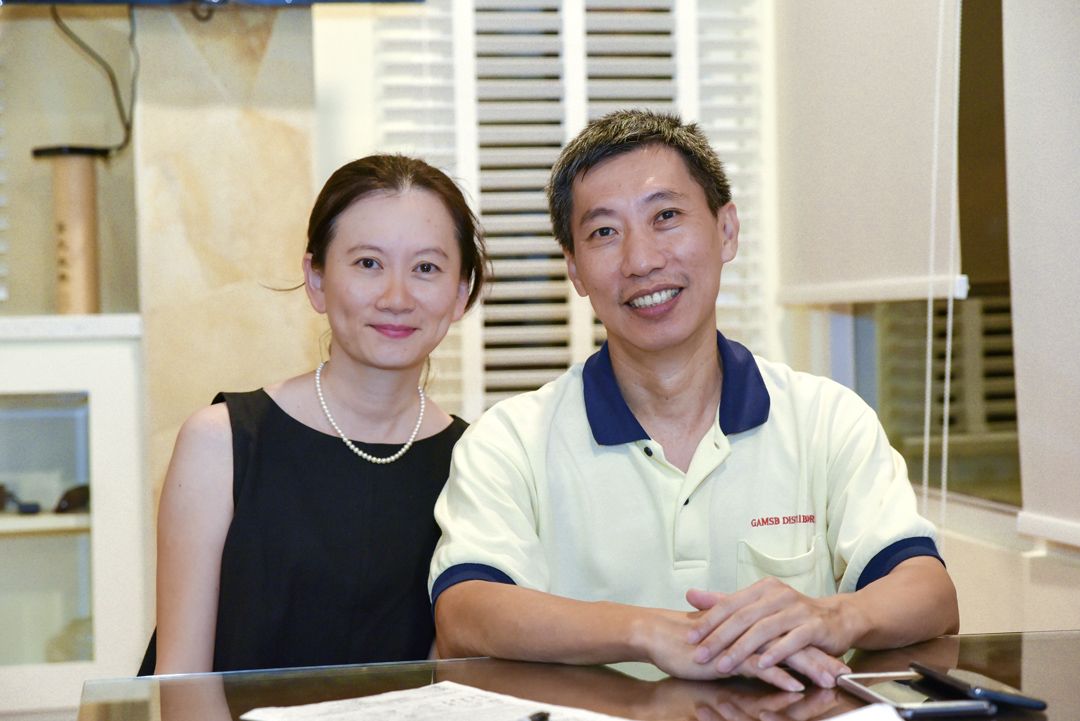 The following day, Seah Hoon gently persuaded her husband, Tan Boon Hua, to use their retirement fund as contribution for an Honorary Board Member. Seah Hoon, who is always careful with her money said, "Though the money has always been around, we don't really feel its existence. However, if we donate it for the school building fund, it'll be of great use and will be more meaningful as it'll benefit many people. After all, we can earn back the amount in the future."
In fact, Boon Hua's family was very poor when he was young. His father was a farmer and his mother, a self-taught tailor, used to sew Malay traditional clothes and provide laundry services to earn some income. Since young, Boon Hua has learnt to be thrifty and never yearned for anything luxurious. To the family, even a breakfast bought from outside was a luxury. Despite that, his parents paid great attention on the children's education and character building. Thus, Boon Hua and five other siblings were well-behaved and had good academic grades.
After secondary school, Boon Hua successfully secured a place to study in the university. But, as his family was too poor to support his tuition fees and the high living expenses in Kuala Lumpur, Boon Hua had to rely on his study loan and worked as a tuition teacher to support himself. Finally, he managed to complete his degree at Malaya University (UM). As he obtained a First Class Honours degree, he was exempted from repaying the study loan.
Education is the best way to break away from the shackles of poverty. Boon Hua's parents had hoped that with good education, their children would get stable jobs and steady incomes, thus have a comfortable life. All these while, Boon Hua appreciates the importance of education because he himself is a good example of how his life had changed for the better – all thanks to education.
Contributing to the Honorary Board Member donation has been in the minds of Boon Hua and wife for a long time. Boon Hua recalled that his parents were good role models for their children. Although they were poor, his father would not hesitate to help his colleagues who were in urgent need of help. This has influenced Boon Hua to help others and do good.
However, because of the need to save for his children's overseas studies Boon Hua has been hesitant in donating for the Honorary Board Membership. The father of three children aged between 13 and 19 said, "I'm generally conservative and would always plan my children's education as top priority. But, with Seah Hoon's analysis, it's true that we should seize the opportunity to contribute when TCISKL needs the support most, thus making the donation more meaningful."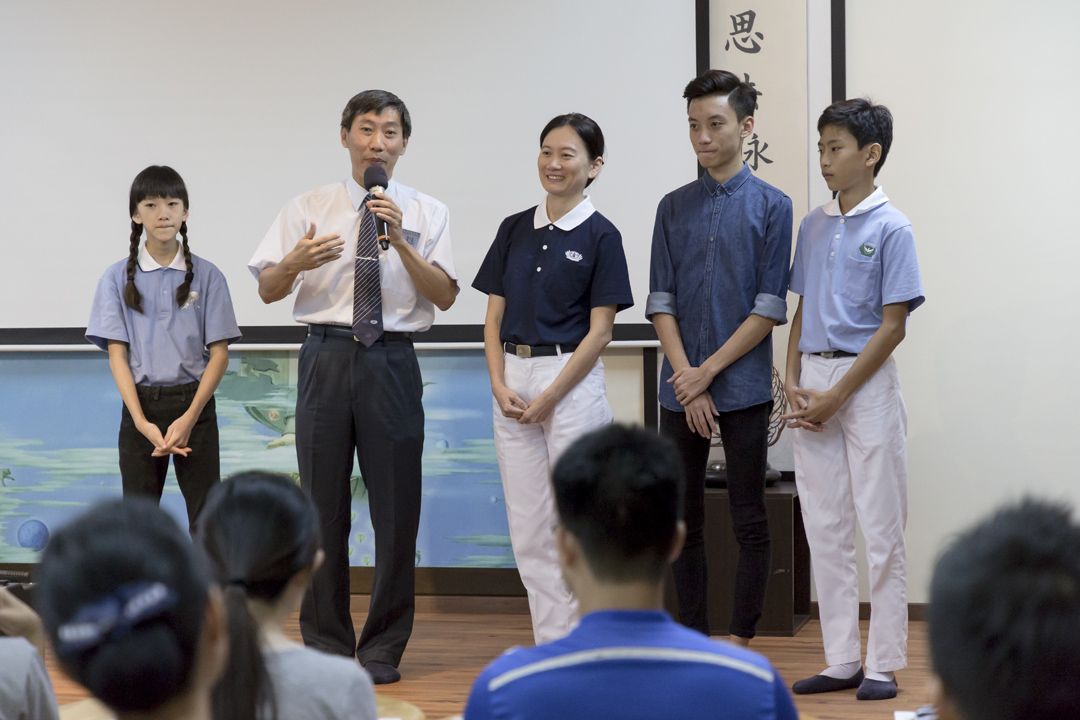 With kindness and Great Love as the foundation and moral education as the priority, Tzu Chi schools intend to inculcate into the children solid knowledge, independent thinking and living skills. Boon Hua feels that education can bring out the kind nature of people and thus, creating a clear stream that can purify the hearts of many in the society.
Other than this, Boon Hua felt his mother worked very hard and sacrificed a lot for her children. Although she is able to enjoy her golden years now, Boon Hua has one regret. He related, "My mum is a very intelligent person. Unfortunately, she did not have formal education, otherwise she would have achieved more." In his heart, Boon Hua prays and hopes that his mother, in her future life (reborn), would have the karmic affinity to study at a Tzu Chi school.
Boon Hua and Seah Hoon came from diverse backgrounds growing up, but they met and set up a family of love with emphasis on education, filial piety and doing good deeds. They both care and love their respective parents very much. Seah Hoon feels blessed to have a worry-free childhood. She had great admiration for her mother who was not influenced by some conservative thinking. She related, "My mum did not have the chance to attend secondary school as the older generation had preferential treatment for boys over girls. Therefore, she placed great importance on her children's education, and gave abundant love to each and every one of her kids.
"Since small, besides some minor household chores, my main responsibility was to study," shared Seah Hoon, who had been a top student with good character. With her parents' support, Seah Hoon graduated with a dental degree from UM. Although she is now busily running her own dental clinic, she still finds time to partake in medical outreach organized by Tzu Chi. She even employs locum dentists to relieve her work so that she can serve at Tzu Chi's free clinic activities, ploughing back what she has reaped from society.
The effort of Seah Hoon has touched the innate compassionate heart of Boon Hua. She was extremely delighted when Boon Hua agreed to contribute as an Honorary Board Member, and felt grateful to her husband for fulfilling both of their dreams in contributing towards TCISKL and future generations.
●
Charity is never the privilege of the rich but those who are willing. Making good use of tangible wealth to benefit all sentient beings may create an incessant cycle of kindness and love. TCISKL holds the fort in nurturing future generations while shouldering the mission of purifying the minds. Let us hope, with the spirit of many a little make a mickle, the generosity of many would make TCISKL a reality.
Note: Years ago, Master Cheng Yen called upon all kind people to contribute towards the Tzu Chi Hospital Building Fund. In response to the Master's appeal, Tzu Chi volunteers initiated every means to raise funds for this cause. Back then, NT$1 million was a huge amount. As the Master was very grateful to these patrons who had donated over NT$1 million, she appointed them as Tzu Chi Honorary Board Members to show her appreciation and commended their acts of kindness as a role model for everyone to emulate.