One cannot survive on passion alone, so the common belief goes. Relying on passion projects to pay the bills might be a far-fetched idea, yet volunteer Tan Chieu And has proven that her passion for baking cakes serves a meaningful purpose.
Volunteer Tan Chieu And is a full-time housewife whose connection to Tzu Chi was forged through her enrolment in Tzu Chi's Parent-child Bonding Class and Teenagers' Class. Apart from tending to her family's needs, she enjoys baking various treats to be shared with her friends and fellow volunteers.
She has an affinity for baking cakes, cupcakes and cookies, and would often invite her friends and fellow volunteers to her house and serve them her homemade baked goodies. Upon learning that Tzu Chi KL & Selangor would be organizing a charity fair on June 23, 2019 to raise funds for the construction of the Tzu Chi International School Kuala Lumpur (TCISKL), she pledged to bake 100 cakes with the aim of raising a total of RM10,000. It initially seemed like a Sisyphean task, but Chieu And was motivated by Master Cheng Yen's wisdom that "where there's a will, there's a way". In the end, she proved that with sincere intentions and heartfelt conviction, no goal is too difficult to accomplish.
Chieu And is determined to do her part for TCISKL to be moulded into a conducive learning environment in support of the Master's vision of advancing Tzu Chi's education mission.
Labour of love
Chieu And is not a professional baker, yet she makes full use of the household baking appliances she owns to realize her ambition. In striving to bake cakes of a professional standard, she referred to baking forums and consulted recipes, besides adding her own touches to the baked creations. After some testing and research, Chieu And managed to come up with one-of-a-kind cakes that bore her distinctive style, to encouraging response.
Sometimes, Chieu And would be so absorbed in her baking pursuits that she lost track of time and missed her meals. When she first pledged to bake 100 cakes for the worthy cause, Chieu And hesitated to inform her husband of her plan for fear of opposition. As expected, she failed to gain the support of her husband, who voiced his concern over the mess that would be caused by the baking process and suggested that a donation would suffice instead of taking the trouble of baking cakes. However, she insisted on giving her all to the cause, as the time and effort poured into crafting the cakes make the act of charity more meaningful than merely donating cold, hard cash. She eventually earned her family's approval and her husband even offered to purchase baking ingredients on her behalf.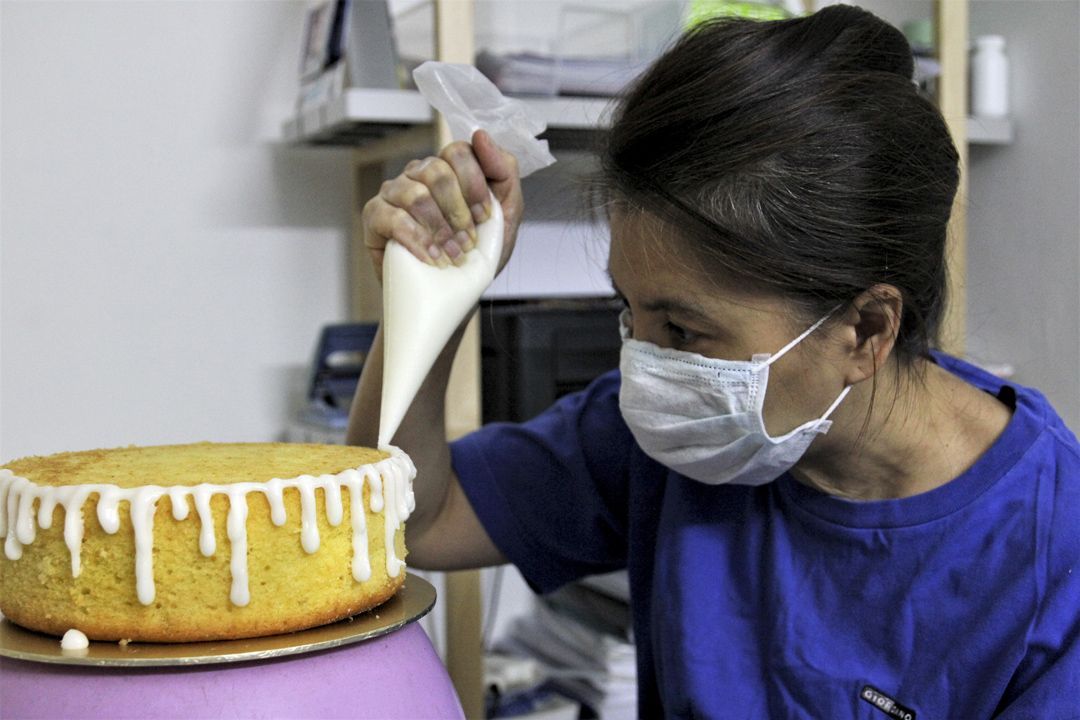 Obstacles were inevitable in Chieu And's quest to fulfil her 100-cake target, including discouraging feedback from customers and the limitations of household baking equipment, leading her to question the feasibility of her pledge. However, volunteer Eo Mooi Yan boosted Chieu And's morale by encouraging the latter to follow her conscience and commit to virtuous deeds.
"I learn through trial and error. Baking 100 cakes gives me 100 opportunities to learn," she quipped. She made improvements to her cakes based on customer feedback and sought advice from her nephew, who is a baker by profession, and her aunt, who is experienced in baking. After gathering the necessary resources, she set about refining her cake-making process, starting with modifying the ingredients and recipes. She took every step seriously down to the last detail, from preparing the ingredients to setting the right baking temperature. She anticipated the outcome of every cake she has baked with the eagerness of a mother awaiting the arrival of her newborn child.
Thriving under pressure
Chieu And's daughter, Chantale Lee, is enrolled in the A-level course at HELP International School. Both mother and daughter share a close bond, and Chantale would often update her mother on the latest trends. To enhance the designs of her cakes, Chieu And would seek Chantale's opinion on cake styling. The latter commended her mother's earnestness and perseverance, saying, "I was initially worried for my mother when she first declared her intention to bake 100 cakes to be sold for charity. She has to juggle between fetching me and my younger brother to tuition and managing the household chores. Now she has to cope with the additional task of baking cakes. But I could sense my mother's sincere devotion to voluntary work, so I support her in all she does."
Furthermore, Chieu Yan is meticulous when it comes to decorating her cakes. She and her daughter would design cake toppers with festive greetings, which were preserved as mementos by some of her customers. She believes in delivering the best to her customers to ensure customer satisfaction. Hence, she insists on using fresh ingredients for her range of cakes, from her carrot walnut cake to her latest creation, the lemon cake.
One of Chieu And's customers, Chan Ying Yuen learnt about Chieu And's initiative on social media and placed orders for a total of seven cakes within two months. She opined that individuals who commit themselves to kind deeds and charitable causes deserve wholehearted support.
Love knows no borders
Chieu And received 69 orders for her cakes in less than a month since her charity cake sale announcement was released. She is grateful to Tzu Chi for providing her the opportunity to learn, and is appreciative of her family and housekeepers for supporting her bid to spread the spirit of Great Love.
She also appeals to all to join her in contributing to the TCISKL cause. "Don't hesitate to take the first step in turning your passion into a source of motivation. Take action now to show your support for the TCISKL fundraising movement," she urged.
After fulfilling her goal of selling 100 cakes for charity, she is far from resting on her laurels. Instead, she prepared 870 curry puffs for sale at the TCISKL Charity Fair held on June 23, 2019.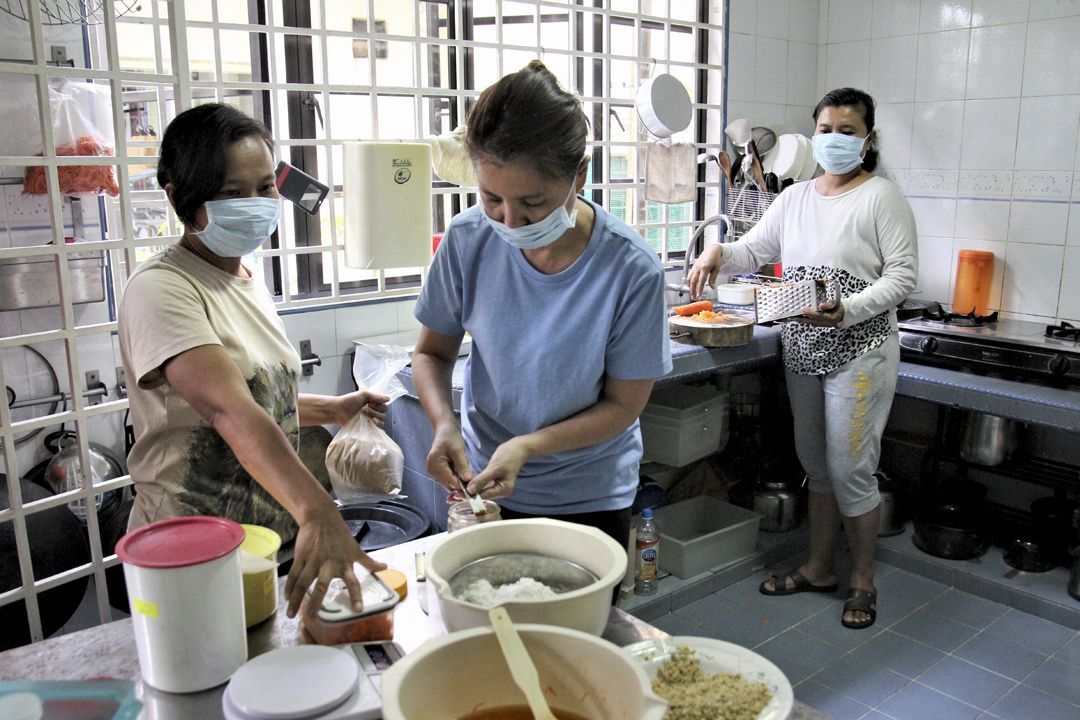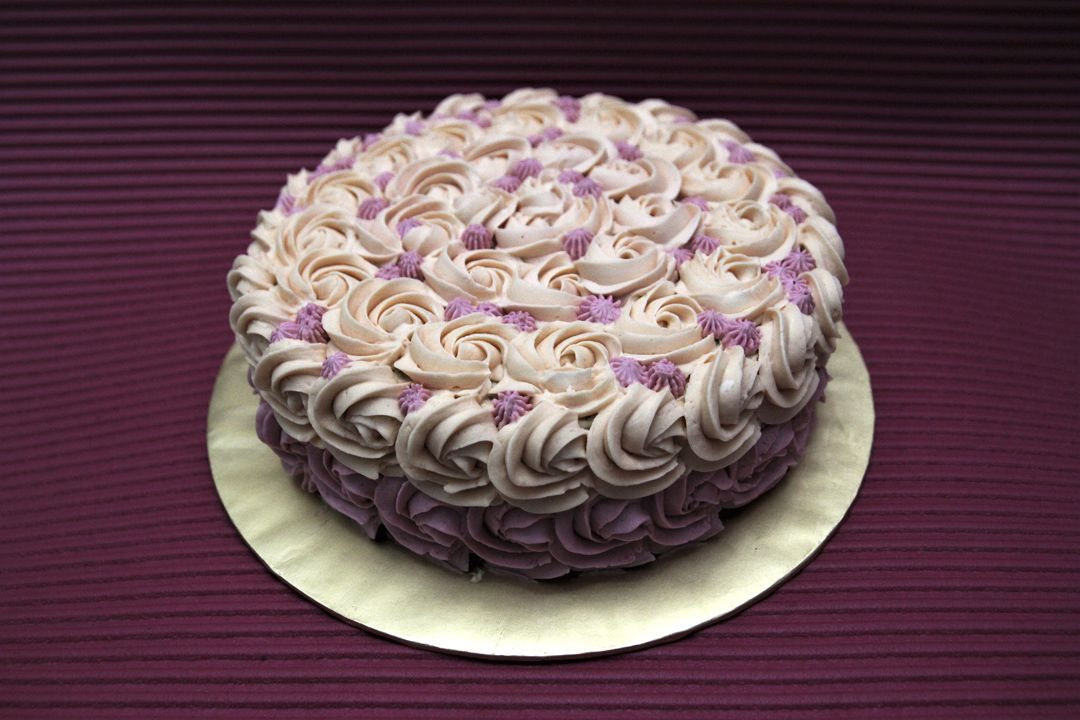 •
It never occurred to Chieu And that she could leverage her passion for charitable causes, until she was enlightened to the possibility by volunteers. She hopes to keep improving on her baking skills and draw from her wealth of experience to formulate more innovative cake recipes.