Jom Run! At the blow of whistles and waving of flags, 1,237 participants of the Tzu Chi Daai Charity Run 2019 began their runs of 6 km or 12 km routes. Each footstep symbolizes a mark of love. With joyful smiles radiated from their faces, the runners ran vigorously for the future Muar Tzu-Chi Jing Si Hall.
The charity run organized by Tzu Chi Muar on May 26, 2019, was to raise funds for the construction of Tzu-Chi Jing Si Hall in Muar. The participants, aged between 5 and 93 years old, started arriving at the Chung Hwa High School around 6 am and prepared themselves for the run with some warm-up exercises. Other than locals, there were also Tzu Chi volunteers from other states and foreigners from Singapore, Indonesia, China, Philippines, Germany, USA, Australia and Russia.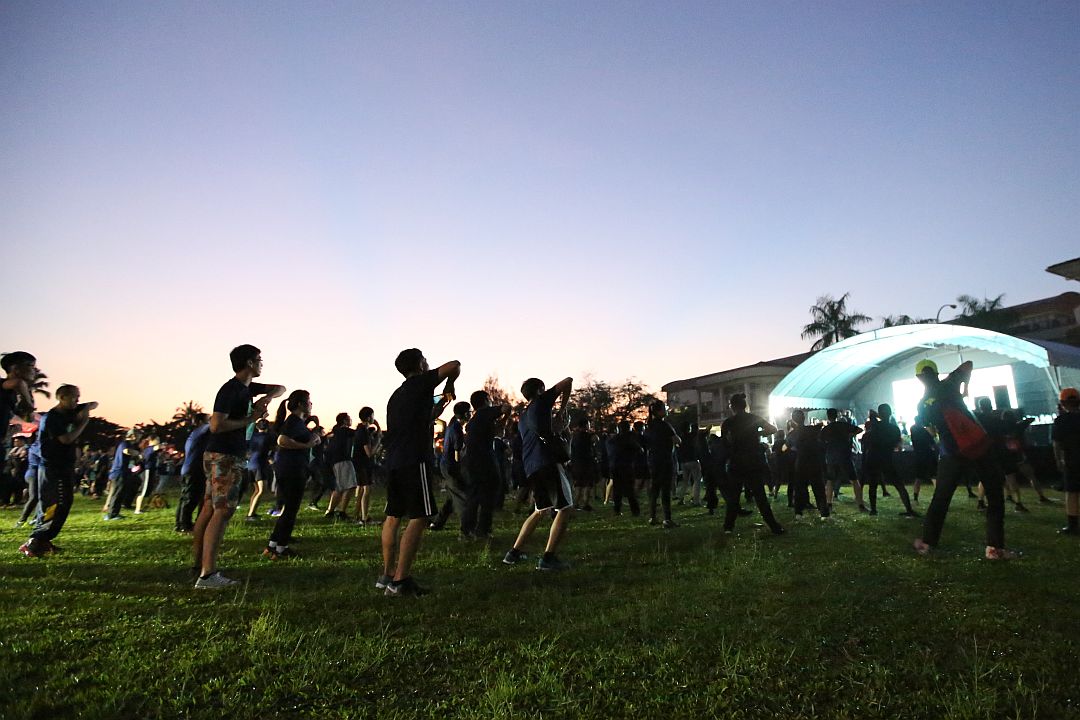 At 7 am, Tan Sri Francis Lau and Yeo Koon Lian blew the whistles while Bentayan State Assemblyman, Ng Yak Howe, and Dato Lee Tiau Huat waved the flag to officiate the run.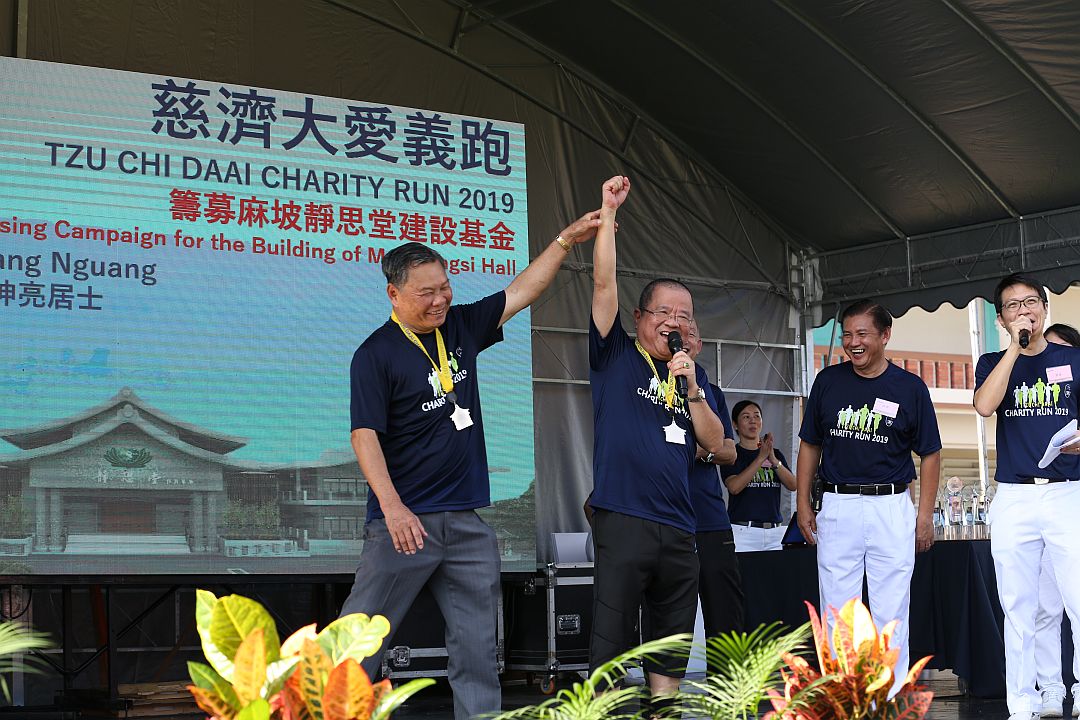 Inspiring with sincerity
Tan Sri Lau and Yeo Koon Lian, who have been giving their huge support to Tzu Chi, joined the participants for the 6 km run. They also made donations at the event and called upon everyone to support the construction of Muar Tzu-Chi Jing Si Hall.
In his speech, Tan Sri Lau thanked his good friend Yeo Koon Lian, for donating his land and cash, and urged everyone to accomplish the goal hand-in-hand. "We appreciate even a one Ringgit contribution from you," he said, as many a mickle makes a muckle.
He was pleased to see the construction progress of the Tzu-Chi Jing Si Hall and is looking forward to its completion next year.
For health and for charity
Lim Han Hwa from Singapore has been running his business in Muar for over 30 years. Being avid in sports, he always encourages contribution towards charitable causes through sports. This time, he invited 20 members of a cycling club to join him in the run. For their conveniences, he even helped collect their running kits at Tzu Chi Office a few days prior to the run and distributed the items to them.
He shared that the cycling club was set up to promote healthy living, and to go a step further to encourage charitable deeds. He views cycling and jogging as ways to build one's physical and mental strength, and to promote passion for life and healthy habits. Participating in charity run makes the exercise even more meaningful by contributing towards a good cause that will benefit society.
He said, "We participate in the run with a relaxed and happy mood. It's not about the awards or winning the race, but fully supporting a charitable cause."
Tzu Chi volunteers had, in 2017, held a charity sale event at the shop of his friend, Ng Hock Hua, who is also a member of the cycling club. At that time, Han Hwa, the cycling club members and many others had showed up to give their support. This time, Hock Hua joined the run together with his wife, Lim Yok Hiong. He informed that he has some knowledge about Tzu Chi's work and that his children used to join Tzu Chi Teenagers' Group.
He said, "We are just contributing what we can, either financially or through our physical efforts. The fact that the run is organized by Tzu Chi and in Muar, gives us all the more reason to participate."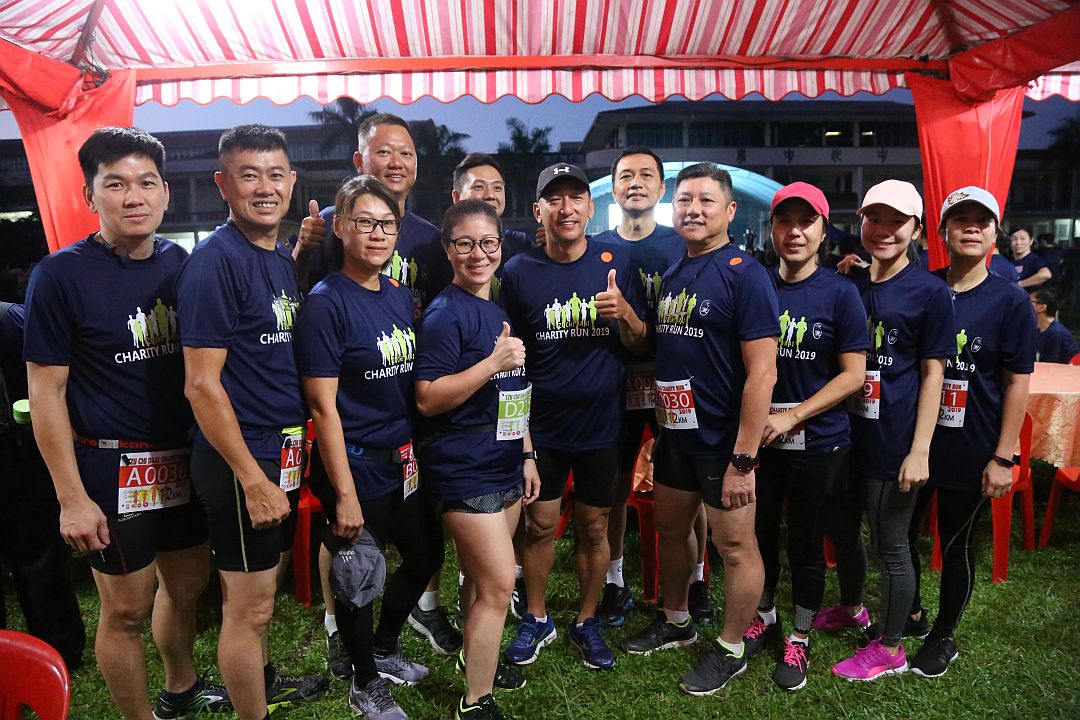 Caring for staff and benefitting society
The boss of Crowe Accounting Firm, Ng Kim Hian, led 50 of his employees from Muar and Kuala Lumpur to participate in the charity run with three main objectives. First is to give them a chance to contribute towards a meaningful and charitable cause; second, to encourage them to exercise and practise a healthy lifestyle; and third, to foster closer bonds between them.
One of his employees, Chong Chor Koon opined that it is a wonderful activity, which allows them to connect with colleagues from other branches while at the same time, relieves their stress. As it was school holidays, she also signed up her two nephews for the run, giving them a chance to gain some exposure besides contributing towards the construction of the Muar Tzu-Chi Jing Si Hall.
The nephews, Wilson Teo and Wiljun Teo, were both happy to participate in the run. Wiljun, a Primary 4 student, expressed excitedly that the event was different from his school activities. Not only could he train his physical strength, but he could also meet new friends and learn new things beyond the textbooks.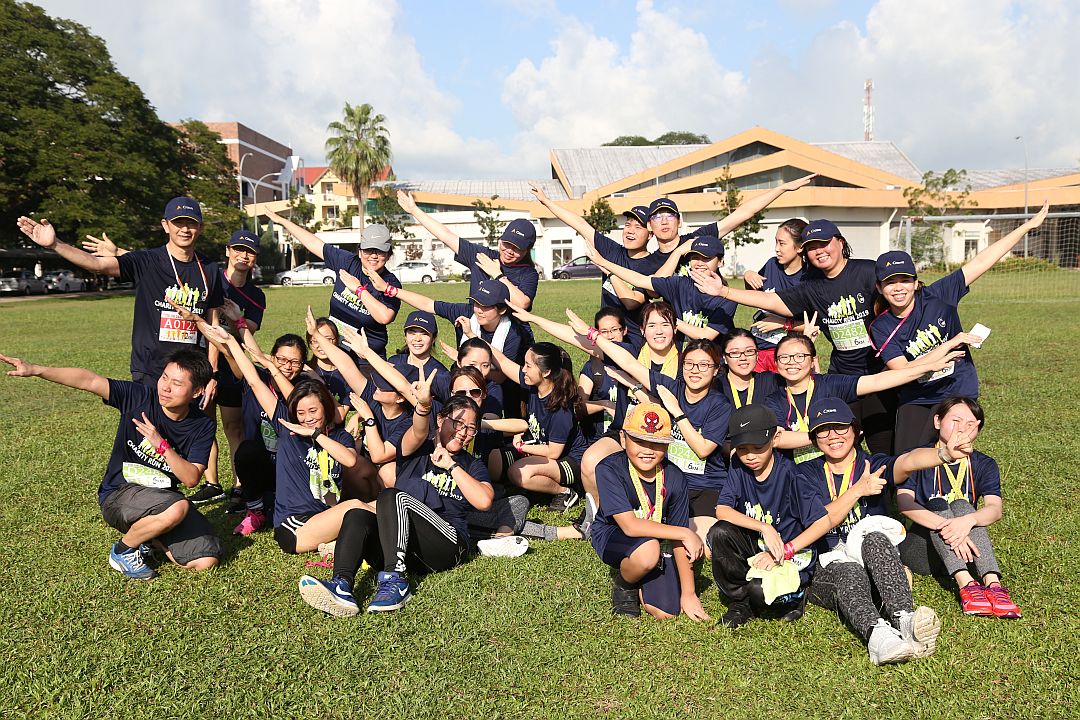 A step closer to the dream
The lead coordinator, Tan Koon Heo, thanked all the participants for their support, which make the event a success and the completion of the Muar Tzu-Chi Jing Si Hall a step closer.
He also acknowledged the volunteers for their unconditional hard work and for overcoming the challenges encountered with great team spirit. Thanks to their efforts, the amount of money raised even exceeded the target set.
Besides enlisting sponsors and participants, he also made a donation for an Honorary Board Member (see Note).
•
Each of the runners who made it to the final mark was awarded a medal as memento. Many of the runners were impressed and touched by the heart-warming and meaningful run with proper measures to ensure cleanliness post-event.
It is hoped that the love and blessings from everyone will enable the smooth construction of the Tzu-Chi Jing Si Hall, which serves to purify minds and foster harmony in society.
Note: Years ago, Master Cheng Yen called upon all kind people to contribute towards the Tzu Chi Hospital Building Fund. In response to the Master's appeal, Tzu Chi volunteers initiated every means to raise funds for this cause. Back then, NT$1 million was a huge amount. As the Master was very grateful to these patrons who had donated over NT$1 million, she appointed them as Tzu Chi Honorary Board Members to show her appreciation and commended their acts of kindness as a role model for everyone to emulate.